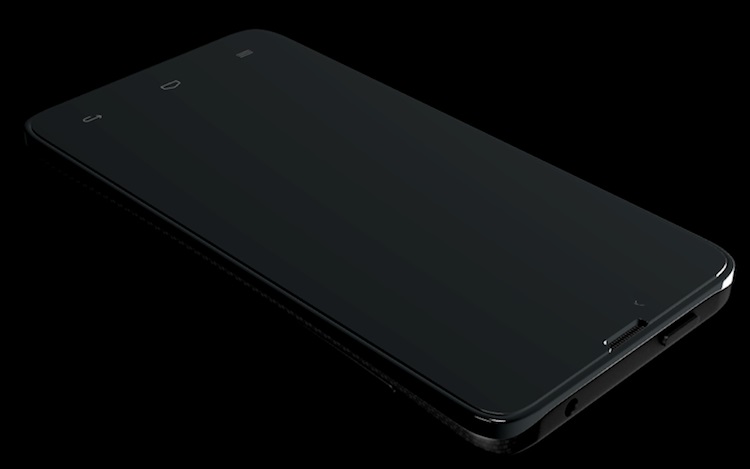 More and more personal data we have stored in their mobile devices and their security is a big concern for many smartphone owners worldwide. Until now, none of the manufacturers of Android-smartphone can not guarantee comprehensive privacy as conversations and sending documents or text messages between subscribers. But as they say, the holy place is never empty, and Android-users there is hope that in the near future, there will be a smartphone, fully satisfying their needs in keeping personal information.
On Wednesday, the company Silent Circle (known for its secure communications system) and GeeksPhone (first smartphone manufacturer on the operating system Firefox OS) announced that their jointly created a new operating system Privat OS, based on Android, and the first smartphone under its control will be called Blackphone.
The assurance of the creators, Blackphone the world's first policy prioritizes and is able to function without connection to any operators or suppliers. The user receives the device with all the pre-installed applications needed to travel abroad, providing protection against any unauthorized access. Such robust precautions, according to developers, will not be superfluous in any mode of smartphone usage, no matter whether you are talking with your family, or sharing of corporate information.
Blackphone smartphone unlocked and works with any mobile operators. According to the results of comparative tests it supposedly is the leading smartphones from different manufacturers . Another interesting fact is that installed on Blackphone application allows users to personally monitor cellular communication and leave no "digital traces" for unauthorized tracking. Also the phone protects both incoming and outgoing calls, secure text messaging, sending and storing files, execution of protected video calls, hidden web browsing and anonymized in the virtual private network.
Blackphone be presented at the Mobile World Congress in Barcelona, ​​but already pre-order will be available in late February.
Read another very interesting article about alternative energy of the Sun, water and air.