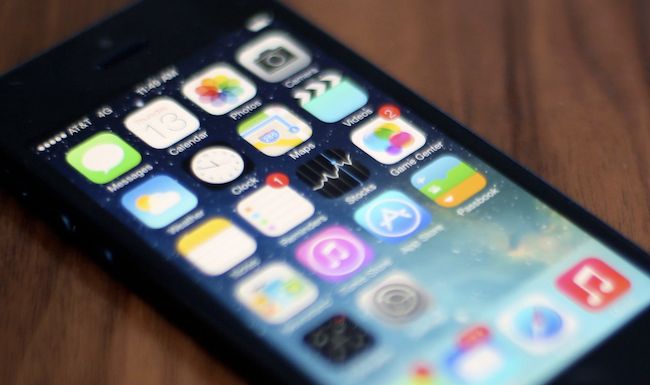 To the best of my experience, I can say with confidence that the percentage found using the Find My iPhone handsets Apple tends to zero. Of course, the mere presence of such an application is a matter of respect to Apple, however, this system works either really bad, or not working at all. Though the case is not so much bad in the running process, and that it is quite easy to get around.
The number of thefts iPhone worldwide exceeds all reasonable limits. iPhone is extremely popular with hooligans and thugs, and it was obvious that to prevent this problem, Apple needs to come up with something new. Among poraskinul brains and built iOS 7, stuffed with all sorts of protective measures that prevent any possibility of the use of the device after it is stolen.
The first thing that made Apple, and thanked the company for which even the head of the police department in New York – Activation Lock. The function of the iron-level blocks the use of iPhone when it is restored or lock through iCloud. Such a device would be valid only for the resale of spare parts than expected, many thieves will not engage.
After that, the system is located on the importance of trust to the new computer that connects to a device running iOS 7. If your iPhone is running iOS 7 has been synchronized with your computer and connect to the new, then calls on your phone to sync with a new computer would be impossible.
Now recall the sensational rumor that is almost confirmed as a fait accompli. The new generation of iPhone will be integrated fingerprint sensor , which greatly simplify the procedure for unlocking the device. At the same time, this method complicates the device by unauthorized third parties. This is another bonus in the treasury system security improvements iOS 7.
All of these features that are sure to be in demand, play a key role for the continuation of an even deeper introduction of the iPhone in the corporate segment. Information security – a priority for the mobile device that claims to be the leader in the corporate market, and based on the fact that today there are at the disposal of Apple and iOS 7, iPhone is going to become number one in the business.
Read another very interesting article about alternative energy of the Sun, water and air.