Recently, a German company Heimplanet, became well-known thanks to the original design of their tents. The company has opened pre-orders for an appointment of two new models of tourist tents Nias and Fistral. Let's take a closer look at the new tent.
The first announcement of which was held in the summer of last year. In addition, the company has partially renewed its existing product range by adding new variants of colors, including "camouflage" option Cairo Camo. Let's look at the main features of the new tents.
Features of Nias and Fistral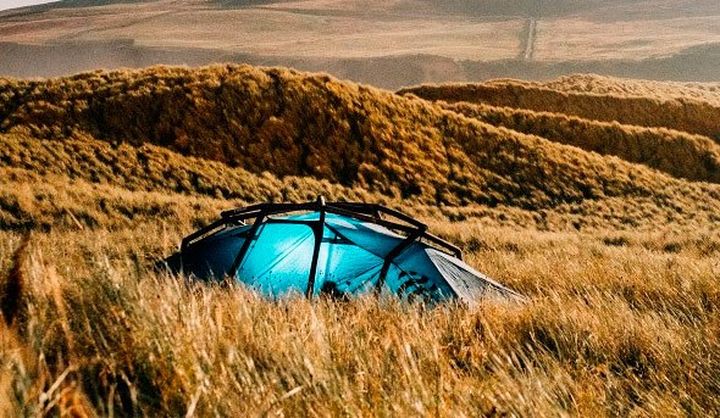 Double tourist tents Nias and Fistral continue the basic concept of all the companies of tents. This is an external inflatable frame, which provides a reliable overall stability of the entire structure. Regardless of the strength of the wind, as well as relatively quick and easy installation. Model Nias is designed for 4-6 adults. While Fistral suitable as a single or small double tent.
Outside the tent six-seater tent Nias made of polyester material Polyester 75D 190T Ripstop. The inner tent is made of blown nylon Nylon 40D 210T Ripstop. The thick bottom is made of Nylon Tafetta 70D 210T. Outside the tent, and the bottom are fire-resistant and water repellent treatment. Water resistance is declared at the level of 4000 and 5000 mm ID. Art. respectively. The living area of the tent a little more than 7 square meters. The total weight of 6.8 kg, packed dimensions: 60x30x25 cm.
Fistral tent made of a less dense material. To achieve the lowest possible weight for sufficiently after a hard inflatable frame. The outer tent is made of a material Polyester 40D 240T Ripstop silicone impregnation. To create a permeable inner layer of Nylon used Nylon 40D 210T Ripstop. Bottom made of Nylon Tafetta 70D 210T polyurethane processing. Water resistant materials stated at 2000 mm HP. Art. for external awning and 5000 mm ID. Art. for the bottom. The total weight of only 2.5 kg tent, which is almost 700 grams lighter tents Wedge 2 and 2.7 kg lighter from 2-3 seater model Cave. The living area of the tent is almost 2.88 square meters. Dimensions packed: 34x20x20 cm.
Conclusion of Nias and Fistral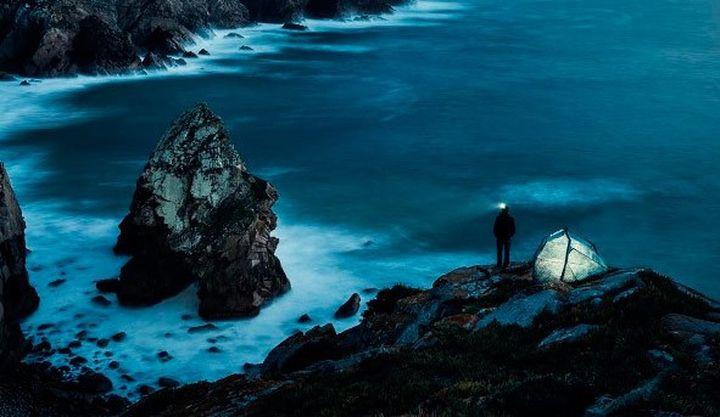 New tourist tent Nias and Fistral is available by reservation only. Cost tents started within 900 and 400 euros respectively. Sending the order will begin in June this year.
Source: HeimPlanet Nias, HeimPlanet Fistral
Read another very interesting article about alternative energy of the Sun, water and air.