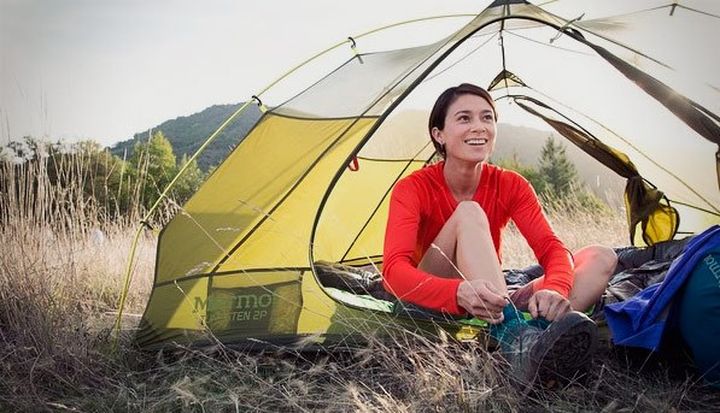 At this season of the American brand – Marmot Mountain introduced several new models of tourist tents. Including a new series of Marmot Tungsten. Which presented a single, double, triple and quadruple tourist tents. Let's take a closer look at the tent.
Tents Marmot Tungsten series is positioned as relatively light, durable and spacious two-layer tent for three seasons of use. Let's look at the main features of the tents Marmot Tungsten.
The main features of the Marmot Tungsten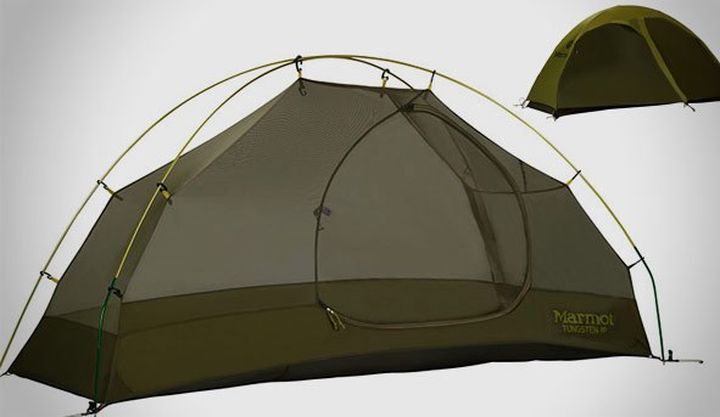 All tents Marmot Tungsten series has a two-layer structure. The inner tent has a combined design. Combining purged with polyester mesh material 68D Polyester Taffeta. And reinforced waterproof material 68D Polyester Taffeta 190T, which is used to form the bottom. And it is characterized by water resistance up to 2000 mm water resistance. The outer tent is made of polyester material 68D Polyester Taffeta 190T waterproof and has a stated level of 1800 mm water resistance. All materials are water-repellent and fire-retardant treatments.
In order to form the frame tents, regardless of the choice of model used prefabricated aluminum telescopic arc DAC. Diameter 9 mm arcs composes technology Pressfit.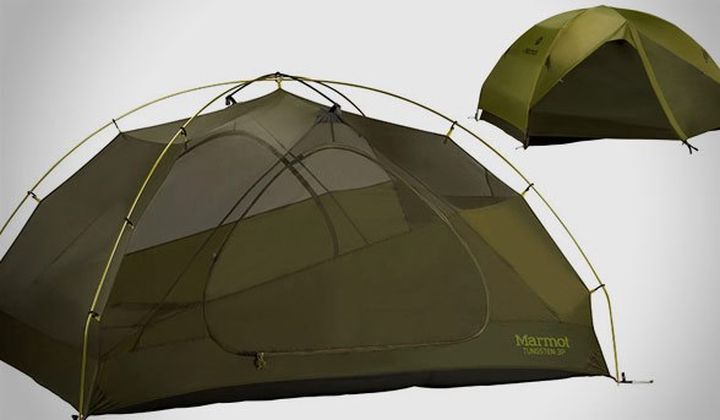 The maximum total weight of the tents Marmot Tungsten. Depending on the model, ranges from 1.7 kg for a single tent. And ends on the record in 3.96 kg Quadruple version. Dimensions of single tent set up 97 x 92 x 214 cm. The dimensions of double, triple and quadruple options are stated at 104 x 137 x 224 cm, 117 x 168 x 229 cm and 132 x 208 x 236 cm, respectively.
Conclusion of the Marmot Tungsten
A new series of tourist tents Marmot Tungsten is now available at retail in two colors (Green Shadow / Moss, Blaze / Sandstorm). And evaluates the manufacturer, depending on the model, within 180-340 dollars.
Source: Marmot
Read another very interesting article about alternative energy of the Sun, water and air.