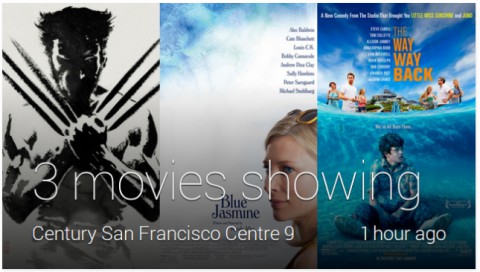 Google has released an update for XE8 Google Glass, which includes new cards for Google Now and voice commands. New cards will now show the information from Gmail – reservations and events. This includes restaurants and hotels, as well as concerts and other events. Moreover, the cards are now available with the movies – they reveal information about, oddly enough, the films that are in theaters nearby.
The public notice will now also be displayed depending on the distance to the member area in which there was an emergency. Finally, improved card notifying you of birthdays of friends – you can now send greetings directly from the card.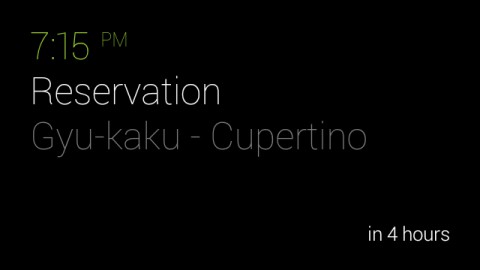 It also adds two voice commands – "publish an update", which works with the Path, and "make a note" that will work with Evernote. Google states that "updates and notes – this is only the beginning."
Navigation also received updated – now Points know the command "show an overview of the route", "hide the view of the route" and "tips to stop."
Also, you can add captions to your photos using the "add signature". Moreover, a signature can be added heshtegom by simply saying "heshtegom" while adding a signature. All signatures made by this command will automatically receive heshtegom "# throughglass".
Naturally, all of these teams have pronounced after the command "ok glass,". Voice commands have also been optimized – Google has to say them without tearing "ok glass" and the team, and to pronounce the sentence fluently.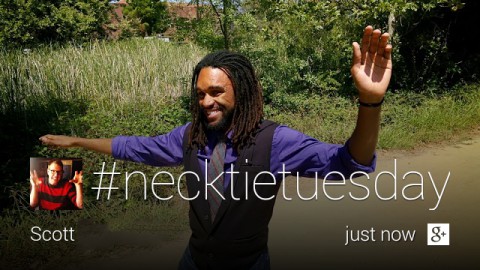 Of the remaining updates – now you can rewind the video swipe. Also, you can view your tape during video calls (though the camera is turned off), and finally, the outgoing sms will now be displayed in the Timeline.
The good news is that Google continues to update Glass and adding more and more cool features. We can only wait for the start of official sales.
Read another very interesting article about alternative energy of the Sun, water and air.