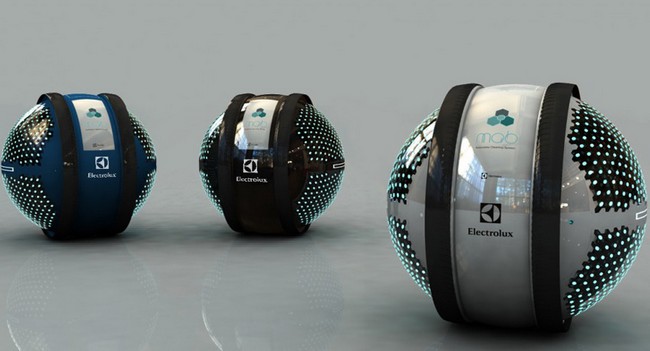 The concept of Mab, presented at the annual design competition Electrolux Design Lab 2013, as if descended from the pages of science fiction novels. But despite the aggressive design – this is an absolutely peaceful apparatus to take a fresh look at the process of cleaning the apartment.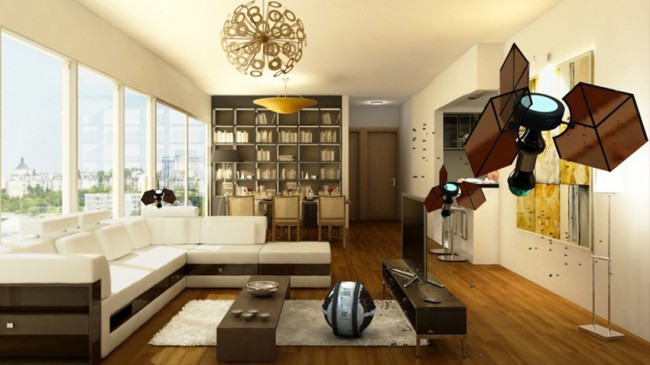 This year, Electrolux Design Lab participants were tasked to develop a theme "Inspiration of urban life" in three categories: cooking, cleaning the air and a casual cleaning. It chose the third category of industrial design student at the university in the city of Medellin, Colombia, Adrian Perez Zapata (Adrian Perez Zapata). His concept is called Mab, and provides for the creation of intelligent system consisting of thousands of tiny robots. Judging by the images, the system Mab looks like a huge beehive, in which the role of bees perform a mini-robots.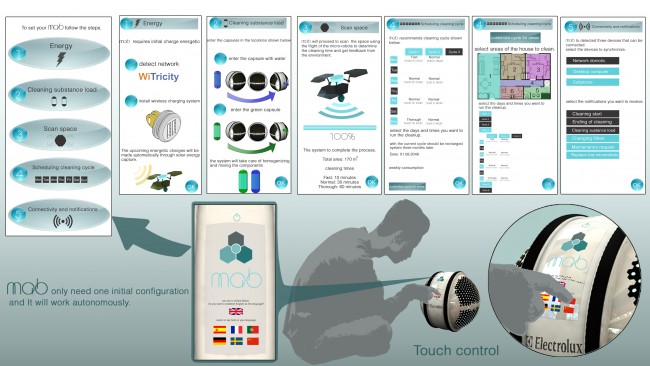 The system uses a spherical nucleus, in which users need to download the water and chemicals. The resulting cleaning fluid is distributed among 908 mini-robots, equipped with rotors. After each of them will receive their portion of the special funds, the whole team goes to scan a room or a house for dust and dirt, cleaning different surfaces in its path. According to the authors of the concept, each of the robots pick up dirt and dust particles and carries them back to the core. In the nucleus contains special filters which purify the water and allow to reuse it. Robots are powered by solar panels located on the wings.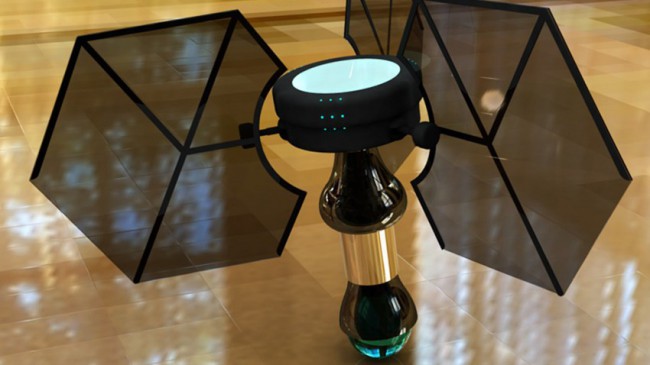 Design Director of Electrolux and chairman of the jury, Thomas Johansson (Thomas Johansson) called the system "quite a brave decision, which simulates the operation of the bees."
Under the concept, users will have the option to schedule cleaning cycles premises, use of robots Mab only for certain areas, as well as to manage the system from their mobile devices.
Already in September Finalists Electrolux Design Lab 2013, we hope to be among them, and the project Colombian student. The prize for first place in the competition – 5,000 euros and 6 months paid internship at the Center for Design Electrolux.
Read another very interesting article about alternative energy of the Sun, water and air.