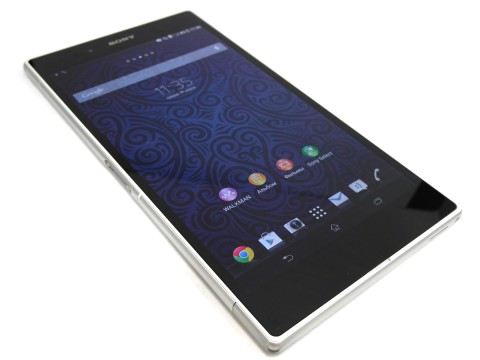 Ability test the smartphone, which was not yet on the market, is always interesting, especially when it comes to such a powerful and rather unusual device as Sony Xperia Z Ultra. The manufacturer positions it as a middle ground between the Xperia Z and Xperia Tablet Z for those few sizes smartphone but do not want to carry around a big plate. Let's see, is it good chips Xperia Z Ultra, describes them as a company and what it is – to use such a large smartpedom.
In his hand Sony Xperia Z Ultra, diagonal display which is 6.4 inches, is pretty good, a regular phone conversation on it will not be delivered to the owner of inconvenience, but, frankly – to use the device with one hand is very difficult. Sony has provided smartped next chip, which should facilitate the use of such a scenario – for example, it is possible to type on the keyboard with one hand, but the situation is not always saved. In addition, women and men of small stature is unlikely to be able to carry Xperia Z Ultra in the pocket of jeans – not always save even a record of FullHD smartphone device thickness (6.5 mm).

Large Triluminos display with FullHD seems real breakthrough compared to the matrix in the Xperia Z, which some owners have complained about the device. A new panel in the Sony Xperia Z Ultra is capable of displaying a truly huge number of colors that a total of about 115% (yes, more than one hundred percent) of the color space sRGB. Because of this, the screen seems to really "live", not to mention the fact that all the other parameters, such as brightness or saturation, is also at altitude. In addition, the product incorporates technology X-Reality Engine, which allows you to improve the quality of the video being played. Moreover, the smart phone is not just regulate certain parameters such as brightness and contrast, and analyzes the entire image, which considerably increases the quality of the video in the small details, but in general reproducible commercials seem more natural. This is especially noticeable when playing back recordings of poor quality, and HD video playback technology X-Reality Engine will his "magic" way to improve so much that you just do not see a difference with 1080p FullHD video display Xperia Z Ultra.
Besides all this, the screen in Sony Xperia Z Ultra is notable in that is sensitive to touch not only the fingers, but also pens, metal pens and other similar items. They can operate a device to create drawings or write using handwriting. Supports a number of languages, including Russian – the program was able to recognize even my clumsy handwriting.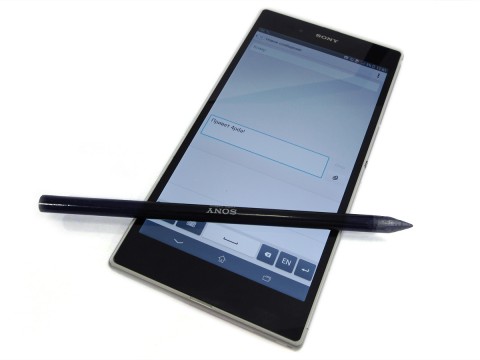 Performance of the smartphone for additional comments are necessary: ​​a quad-core Qualcomm Snapdragon processor 800, Adreno 330 graphics accelerator and 2GB of RAM will not worry about the power shortage a couple of years.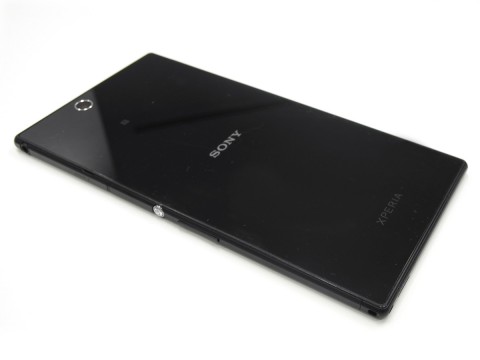 Overall, the Sony came out with a great smartped screen, worthy of all praise. The device is perfect for those who are looking for uncompromising performance on a gadget that would be able to perform both functions of a smartphone and tablet, while not devoid of distinctive "chips" that you want to use.
Finally, a few photos of Sony Xperia Z Ultra compared to the Sony Xperia Z: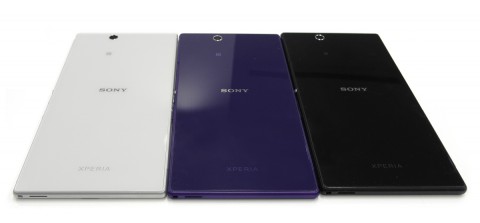 Read another very interesting article about alternative energy of the Sun, water and air.