Every year in the world happens to a lot of car accidents related to the fact that the driver of a vehicle behind the wheel slightly (or even slightly) drunk. The majority of such drivers is generally adequate people, but alcohol is known to affect the consciousness. In order to understand whether or not to drive after a couple of bottles of beer or a cocktail, it was created miniature breathalyzer DrinkMate, which works in conjunction with a smartphone iPhone.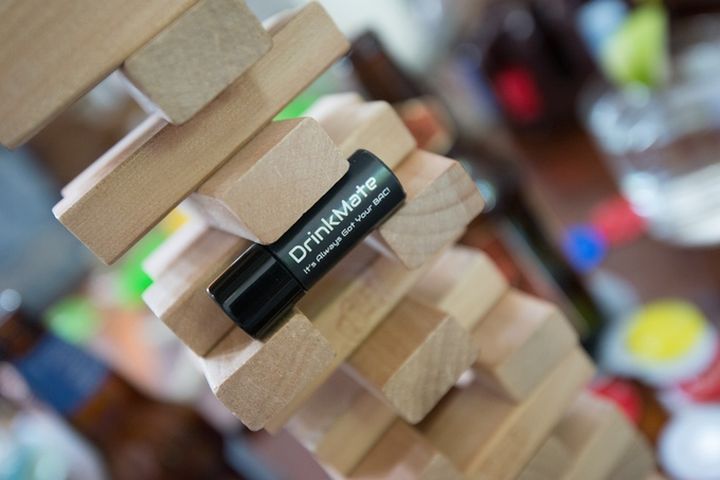 Determine whether you can get behind the wheel after a great holiday is very simple – you just breathe on miniature breathalyzer DrinkMate, and a few seconds to get the result on the screen of your smartphone. This miniature breathalyzer is used as a single person or a whole group – for example, employees of the company after a corporate party.
How it works
miniature breathalyzer?
This is connected to the phone DrinkMate;
Install the software;
Follow the instructions of the program;
Get the results!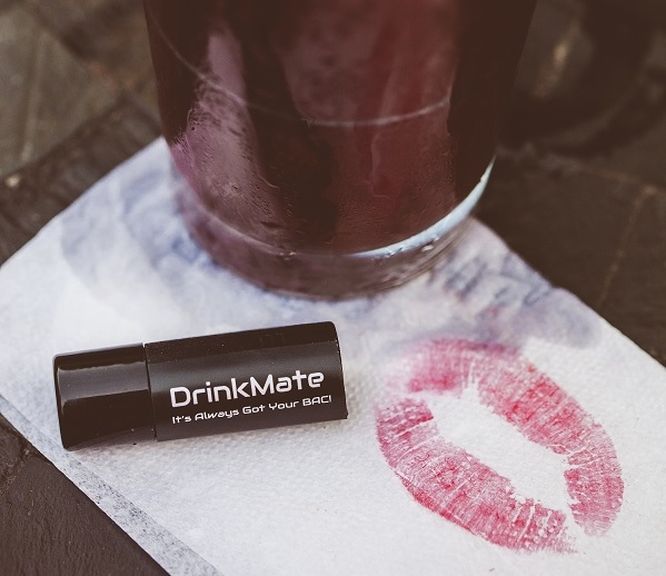 To determine the content of alcohol in the blood (BAC), the developers have placed in the device semiconductor sensor. This evidence fairly accurate, ± 0.01% BAC at 0.02% BAC.
No problem, come on
DrinkMate!
The structure of the surface of the sensor is such that the alcohol evaporates quickly, cleaning the surface, so that the measurement can be carried out again after a few seconds (for example, want to test themselves several people).
The maximum rate – 0.20% BAC, but in this case, people are unlikely to be on their own to stand on his feet.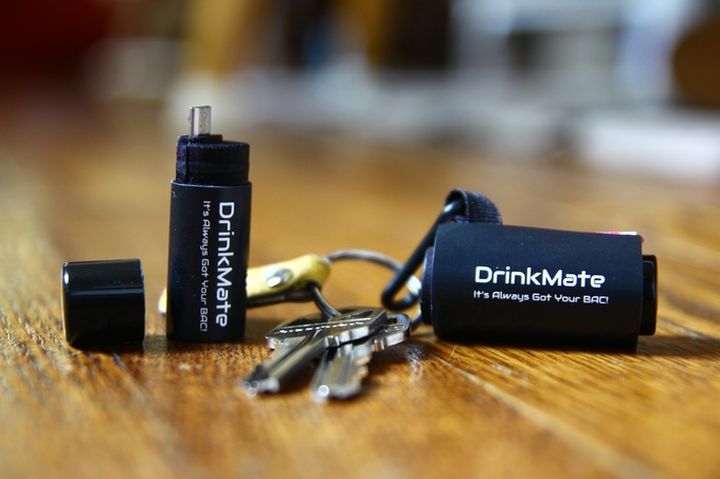 The accuracy of the device checked with the calibration equipment company Lifeloc Technologies, a world leader in the development of breath analyzers.
New miniature breathalyzer is also interesting in that it does not have its own power supply, which helped to significantly reduce the size of the working part. Energy DrinkMate receives from the smartphone, when connected to the microUSB-port. Consumption is low, only 30-80 mA during operation for 7 seconds.
Characteristics 
DrinkMate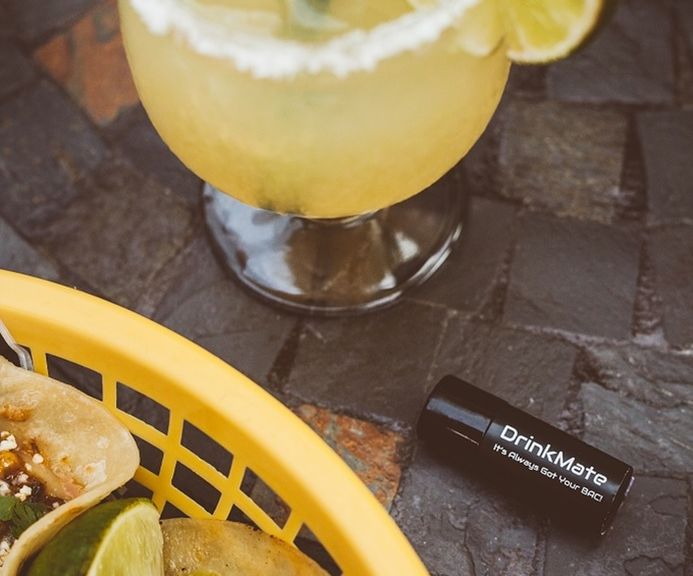 Length of device: 48mm
Diameter: 16mm
DrinkMate weighs only 5, 5 grams.
Compatibility 
DrinkMate 
New miniature breathalyzer DrinkMate will work with any mobile device with USB-port, running Android 3.1 or higher. iOS version miniature breathalyzer DrinkMate works with any Apple smartphone or tablet with the connector Apple Lightening.
Source: kickstarter
Read another very interesting article about alternative energy of the Sun, water and air.