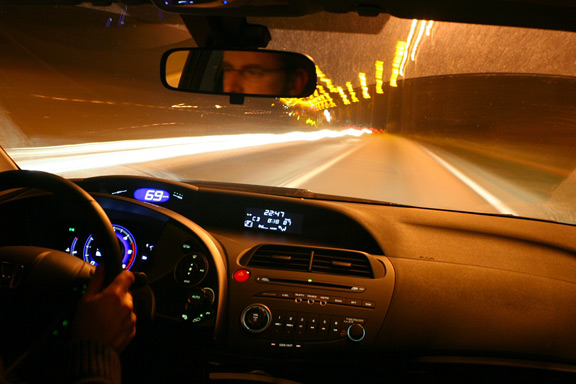 Many drivers prefer to go on a summer vacation – to the sea or the mountains. Going on any of these areas can be related to the need to overcome several thousand kilometers. Of course, trying to hold on vacation as much as possible before the start of working everyday, many drivers tend to hit the road immediately after the end of the last working day and go all day and night. The main danger of such driving – sleep at the wheel. Uncontrolled car even at low speeds can lead to a severe accident.
French developers together with neurologists from the University of Strasbourg developed a mobile application for the "falling asleep" drivers. Using your iPhone a person can test the speed of the reaction and to find out whether he is willing enough to get behind the wheel.
The application has been called Drive Awake and available exclusively in the App Store. The program is a test to measure the reaction time of the user on a given visual stimulus. And if Drive Awake determines that the driver is not able to sit behind the wheel due to fatigue, the app will recommend the nearest cafe, where you can enjoy a refreshing cup of coffee.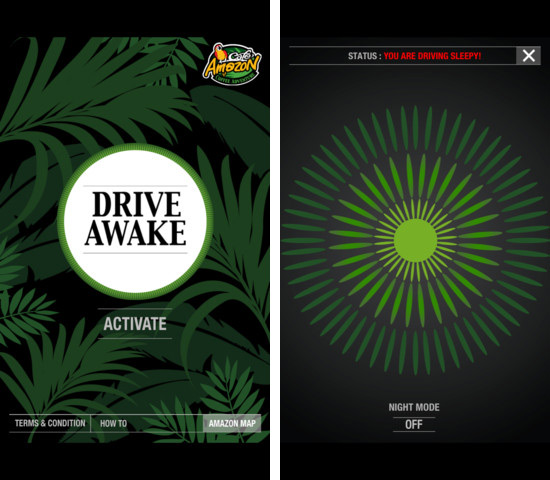 According to the Association of French road communities, fatigue and drowsy driving are the main causes of death on the roads of the country.
Read another very interesting article about alternative energy of the Sun, water and air.