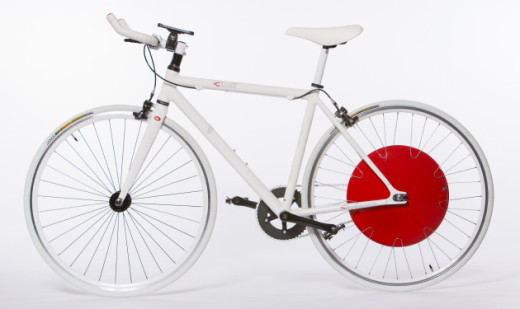 From startup Superpedestrian comes a product really curious, named the Copenhagen Wheel. In fact it is not an absolute novelty: This wheel bicycle has already been presented for a long time (actually since 2009), and seemed destined not to ever materialize into a finished product. Against the expectations of many instead announced the availability and price, as well as all the technical features. As we mentioned at the beginning, the Copenhagen Wheel is a rear wheel for bicycles, equipped with built-in battery that can be used to provide a pedal assistance. In other words it is a wheel that turns any bike in a sort of electric version.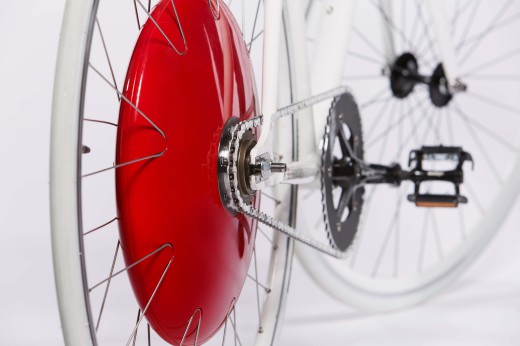 The lithium battery is a unit 48Volt, with a charging time of 4 hours and guaranteed for 1000 cycles. The charge is replenished during braking, the kinetic energy. Copenhagen Wheel uses energy to provide a pedaling facilitated (can not, however, to march the bicycle without pedaling, also because without a knob to speed), and is able to reach a speed of 25 km / h, with a ' range of about 50km. The wheel weighs 5.9 kg, with a diameter of about 66cm. To assist the operation is a special application for iOS and Android devices: the connection is via Bluetooth 4.0, while the functions are numerous, and include numerous data (distance traveled, time taken and calories burned), and adjustment assistance provided to pedaling, which is however also modulated in the automatic, increasing the power when, for example, faces an uphill. The wheel also provides a bit of extra security, activating a block in situations in which you must leave the bike (locking / unlocking can also be activated by the application).
Copenhagen Wheel is available for pre-order, priced at 699 dollars.
Read another very interesting article about alternative energy of the Sun, water and air.