Apple's developer site partially restored his job after a hacker attack. Service shut down on Thursday last week, without explanation , And on Sunday, Apple has notified developers of the attack and apologized for the inconvenience caused. In the night from Friday to Saturday, part of the Developer Center service has been restored.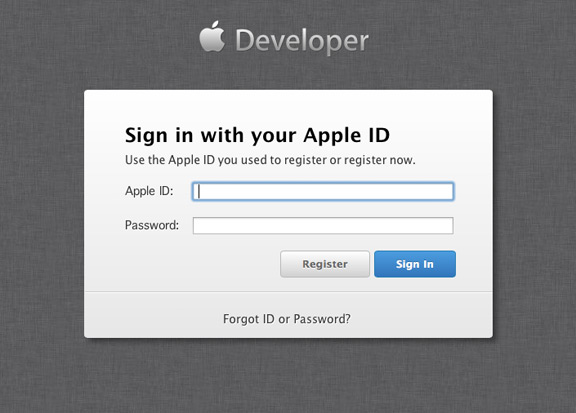 Apple Developer Center provides developers with early access to the developed by Apple software, including beta versions of iOS 7 or OS X Mavericks. In addition, developers can use it to organize the distribution of beta versions of their own programs. The website also posted popular private forums that discuss the work on the software, and other issues. At the service registered more than 275,000 programmers.
The responsibility for what happened took the Briton Turkish origin Ibrahim Balic. He claims that his aim was to investigate the vulnerability of the resource to the attacks. All the information about the vulnerabilities found and an example of data that can be stolen, expert, according to him, immediately sent another Apple on July 19. Around this date the site was not available to users on the pretext of technical work.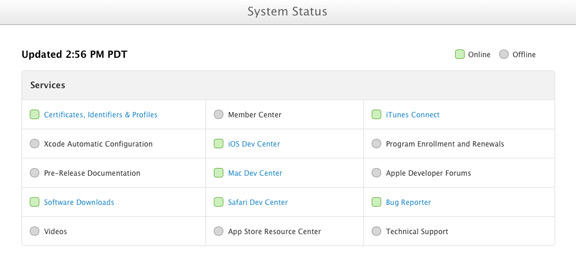 As of 10:00 MSK on Saturday half Developer Center services are operating normally. These include iOS Dev Center and Mac Dev Center, which provide access to iOS beta 7 or OS X Mavericks. Previously, Apple announced that it would restore the site in three phases.
"We are grateful to you for your patience. Day and night we are working to restore the functioning of our system. Certificates, Identifiers & Profiles, the downloads and other services developers are currently available.

If you want to learn about the work of individual systems, go to this page.

If your subscription to the program comes to an end in this period, it will be automatically renewed and your application will remain in the App Store. If you have concerns about your account, please contact us.

Thank you for staying with us. We will keep you informed of the process of restoration of service. "
It should be noted that due to problems with the site developers Apple delayed release updates iOS 4 beta 7 , which is expected on Monday, July 22. Assembling OS X Mavericks Beta 4 came out "on schedule" and is available for download in the store Mac App Store. According to observers, the new assembly iOS 7 will be released in the coming Monday, July 29.
Read another very interesting article about alternative energy of the Sun, water and air.