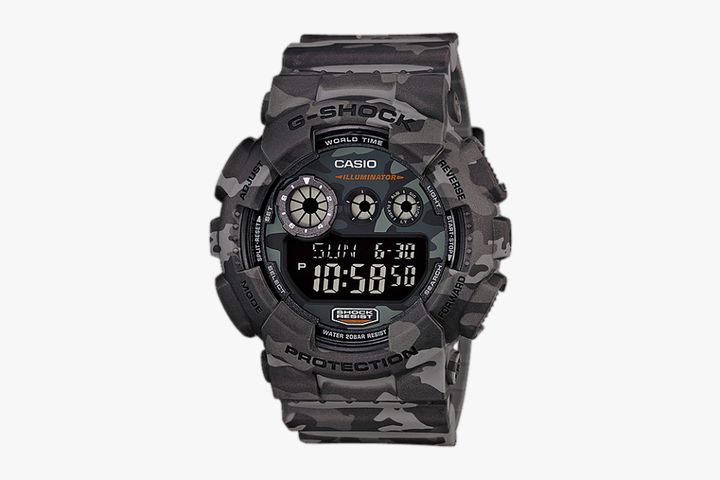 Casio has introduced new versions of G-Shock watches series «Men In Camo» in army colors. In addition to the exterior design in the style of the new models Military Mudman, Frogman, and Rangemen are truly resistant and provided functionality to complete the work in all weather conditions.
Military watches G-Shock Frogman were designated GF-8250CF. The model provided a blue-purple camouflage with black and pale blue highlights. According to the developers, it has the best ratio of price to quality and provide legible dial inversion. The set comes strap in the colors "camouflage". This timepiece is suitable for fishermen, tourists, and representatives of dangerous professions.
Shock Resistant Wrist Watch G-Shock Mudman are marked GW9300CM and performed in various shades of gray. In addition to the overall performance of camouflage characterized by the presence of the metal strap holder. Himself strap is made of carbon fiber (carbon fiber). The product is ideal for travelers, survivalist, military, law enforcement officers.
Anti-shock watches G-Shock Men In Camo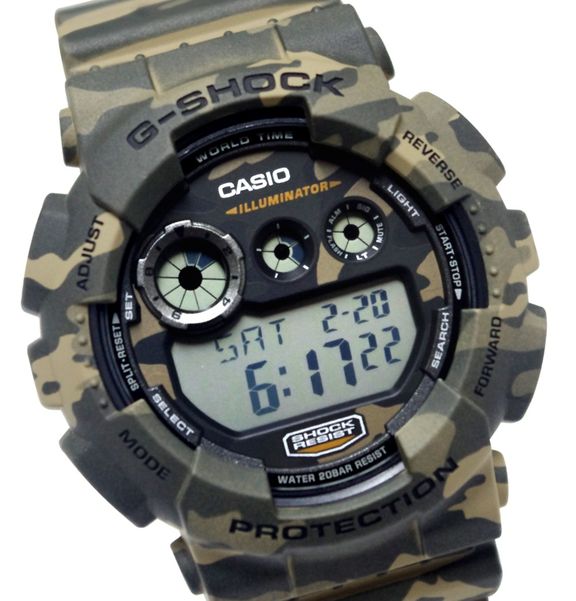 Model G-Shock Rangeman labeled GW9400MJ-3D got everything you need for trekking and expeditions – altimeter, barometer, compass and a housing resistant to shock and scratches. These watches Casio G-Shock can be used in extreme conditions and challenging tactical environment. External appearance – dark green background interspersed with black and light green.
The first mention of the new models G-Shock series Men In Camo dates back to the autumn of 2014, but now they have been presented as a pre-sale press release. Commencement of hours scheduled for the second half of March 2015.
Source: Gshock
Read another very interesting article about alternative energy of the Sun, water and air.