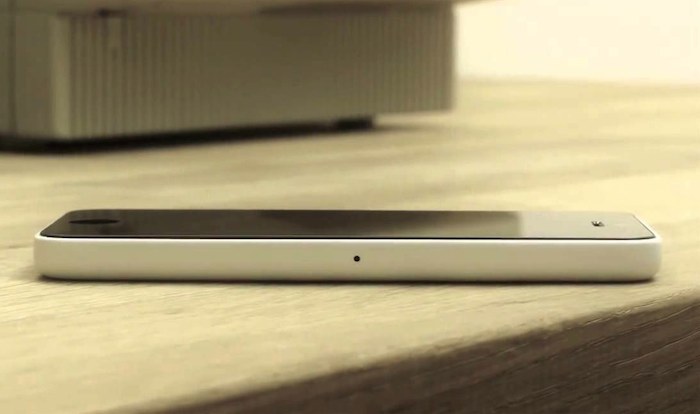 Today, for many of us, obviously, for any purpose necessary budgetary Apple iPhone . However, it is believed that in order to achieve these goals, one of the Apple product may not be enough.
Talk about it, journalists Bloomberg Businesweek, noting that even the most daring price tag will not make the budget iPhone device that everyone wants to buy. Even despite the fact that together with the smartphone Apple provides an opportunity to use a huge number of convenient and useful services and products, the opinion of experts adamantly. All the fault of the Chinese manufacturers of smartphones that are in the race for the reduction of the cost of devices surpass themselves.
However, in my opinion, Christina Larson of Bloomberg Businesweek, to tell in the publication of a new smartphone called the Xiaomi Hongmi, as an example of what happens with the Chinese smartphone market, a little bit wrong. Many journalists, and as a result, and users expect from Apple emergence of cheap iPhone , which will be able to outdo even the cheapest Chinese, like the same Hongmi. But it is not.
Apple is not going to enter into a price race with Chinese manufacturers to quickly capture the market. There is much more global. The mobile market is now transformed into a free-standing branch of industry that is able to develop on their own regardless of the computer market. It will take another year or two, and mobile devices will outstrip landlines in terms of delivery and sales. And today, when the mobile market is almost surely on his feet and his head is listed Apple, the company understands that the lack of a device capable of giving the user the opportunity to enter into the ecosystem of the company, is tantamount to the collapse of the empire.
The cause of the cheaper than the current model iPhone, the lack of such a device, which will be the first in the vast majority of users. Think of yourself, many of you, our readers, like myself, began his journey into the world of Apple with cheap iPod, after which there were smartphones, computers, tablets, and so on. That's the whole point of the budget model iPhone. If we take into account the same China, there is enough cheaper Apple iPhone, iPad mini and MacBook Air , get comfortable and take a needed niche. Competition from Xiaomi and other companies – it's not about Apple, since the former are not able to offer the user the one offered by Apple.
Read another very interesting article about alternative energy of the Sun, water and air.