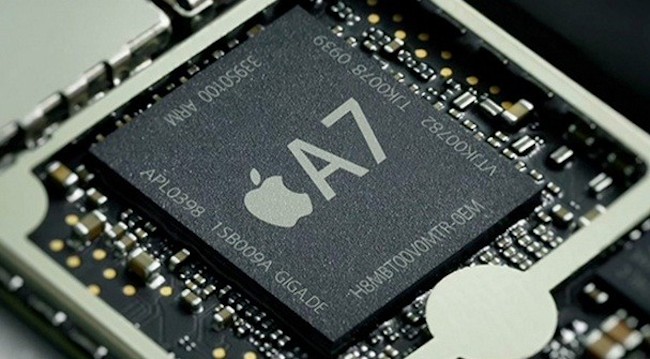 When Apple adds some new functions into their devices, its main competitors are watching with interest how this or that innovation will be perceived by buyers. If the gadget is really good demand, they take on the novelty weapons and rework it to your products, activating the so-called "copying" the car . Many of the technologies that Apple uses in the iPhone and iPad, existed before (the same fingerprint reader), but for some reason, "trend", it is considered only after its appearance in the iOS-devices .
So with the 64-bit processor, which the corporation has equipped iPhone 5s, iPad Air and iPad mini second generation. Although after the presentation of the new iPhone, many said that the chip A7 – nothing more than a marketing ploy Apple, one fact was clear: soon 64-bit processors will appear in smartphones and Android, and Windows Phone. But few could have predicted when it will happen.
The answer to this question recently gave portal DigiTimes, which, citing its own sources of the largest suppliers of processors reported that Qualcomm, Nvidia and Broadcom are planning to introduce a 64-bit quad-core processors in the first half of next year. Most likely, the new chips will be announced at the International Consumer Electronics Show (CES). It will be held in January 2014 in Las Vegas.
One manufacturer – the company MediaTek – is not going to follow the general "trend" and continue to develop eight-processor. Such a chip is already being used in the smartphone Huawei G750. Not entirely clear why low-cost mobile device processor is needed with so many cores, but the leadership of the Chinese corporation probably know better.
Given that the same from Samsung Galaxy S4 equipped with a processor from Qualcomm, and HTC One – chip production Nvidia, soon most Android-devices will switch to 64-bit architecture. Unlike CPU iPhone 5s, again, will be in the amount of cores. In this senseless race Apple is not involved and is unlikely to be soon.
Even now, you will notice that many of the applications and games on the iPhone 5s are loaded much faster than previous generations of smartphone Apple. Of course, the actions the company has added work program developers , who now have to support just two architecture – 32-bit and 64-bit, but that is no reason for a rapid escape from the App Store.
No doubt, Apple continues to set the trend. Yes, sometimes the company borrows something from their competitors, but usually everything is just the opposite. Apple acts as a "test pilot", which the other smartphone makers unwittingly (and someone intentionally) is used to "break-in" new technologies.
Well, wait a fingerprint reader in the Galaxy S5 ?
Read another very interesting article about alternative energy of the Sun, water and air.