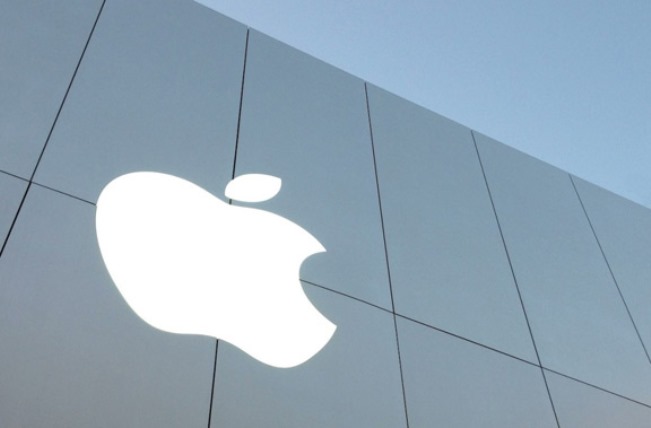 Apple on Tuesday night reported for the II quarter of calendar 2013. Revenue for the year is almost grown up, and profits declined. The company managed to sell more than iPhone, a year earlier, but sales of the iPad and Mac are reduced.
Apple sold in the three months to 31.2 million iPhone – a record number for the June quarter compared with quarterly at a rate of 26 million units last year. The company itself is of such data does not, however, according to experts, about equal to demand as presented last fall iPhone 5 and has almost two-year, cheaper iPhone 4S.
Talking after the publication of the financial statements of investment companies with analysts during a conference call, Apple CEO Tim Cook noted particularly good results in iPhone sales in several countries, highlighting the United States, Britain, Japan, Brazil, Russia, India, and Thailand.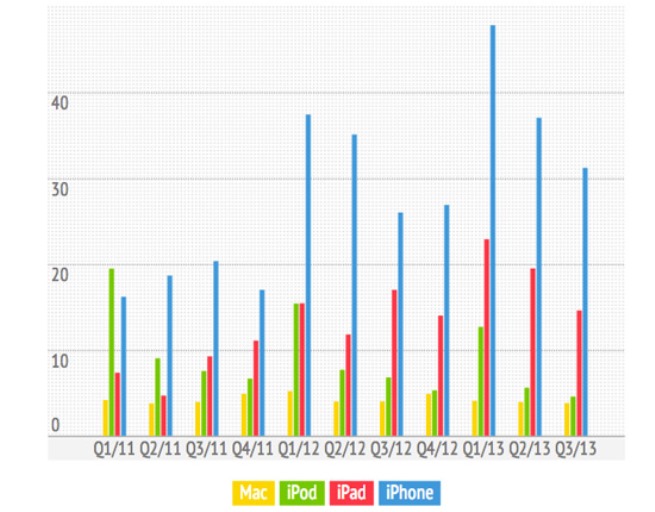 We offer 15 interesting moments from the speech by Tim Cook
Apple sold a record for the June quarter of 32.2 million iPhone.

The loyalty of iPhone owners is 93%.

iPad generates 85.3% of web traffic in the U.S. and Canada.

iPhone owns 62.5% of the corporate market in the U.S..

320 million registered accounts iCloud.

Sent 900 billion messages iMessage.

Posted 120000000000 8000000000000 photographs and push-notifications.

In the App Store 900,000 apps, including 375,000 for the iPad.

The number of application downloads exceeded 50 billion.

The developers of games and applications have earned since opening App Store $ 11 billion.

Downloaded from the iTunes 1000000000 390 million TV shows and movies.

iTunes has brought the company more than $ 4 billion.

Apple has opened 408 chain stores Apple Store.

Average revenue per store was $ 10.1 million for the quarter, the average number of visitors to 16,000 a week.

According to the treasurer's Apple, the company will have "a very busy fall."
Analysts believe that Apple has two ways to return the old growth. The first – the creation of new categories of devices such as "smart" clock. The second – the active penetration into emerging markets, where the "apple" of the device does not yet bought by anyone. This may help in the budget version of the iPhone, which Apple, most likely, will present this fall.
Read another very interesting article about alternative energy of the Sun, water and air.