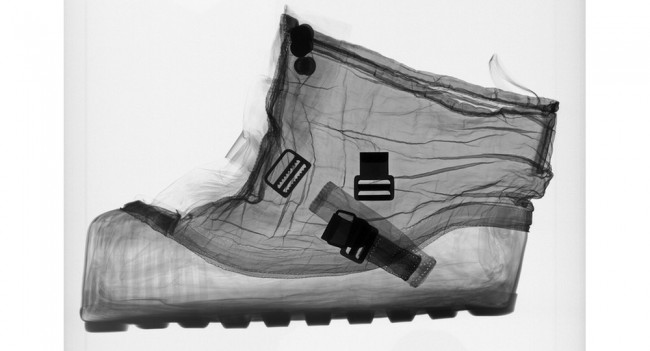 At first glance, the space suits look quite simple, but it is only in appearance. Isolation and several layers of protective material makes sophisticated technology invisible to the eye. Decided to fill this gap in the National Air and Space Museum (National Air and Space Museum), the exhibition Suited for Space, reports Wired .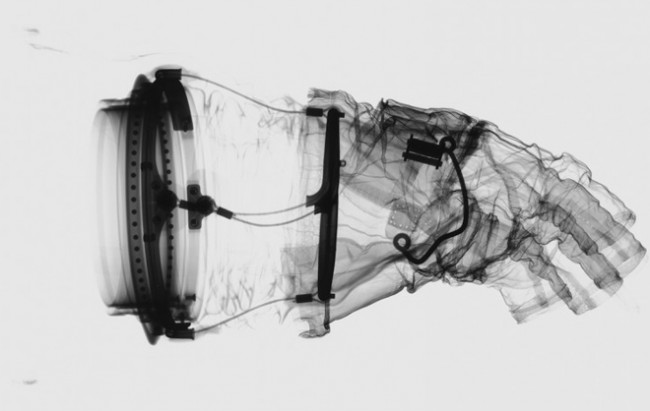 As part of the exhibition the museum has presented a series of x-rays suits, which gives an idea about the technologies that are inside.
"The naked eye can see only a small part of the suit. If you look at it from inside the structure, you can see in it a work of art "- said Kathy Lewis (Cathy Lewis), curator of the Museum of Cosmonautics.
Each image allows you to see technologies that are responsible not only for the safety of people inside, but for convenience in the different missions. For example, details such as perforated metal ring in the shoulder area not only strengthen the structure of the suit, but also provide additional space without limiting the freedom of action. As can be seen wearing gloves made of rubber mechanism that allows you to restrict the movement of air inside the suit. In other words, if the astronaut will bend right elbow, his left hand will not be forced out into space because of the pressure.
Interesting is the fact that each of the costumes for the Apollo program was created under each astronaut individually.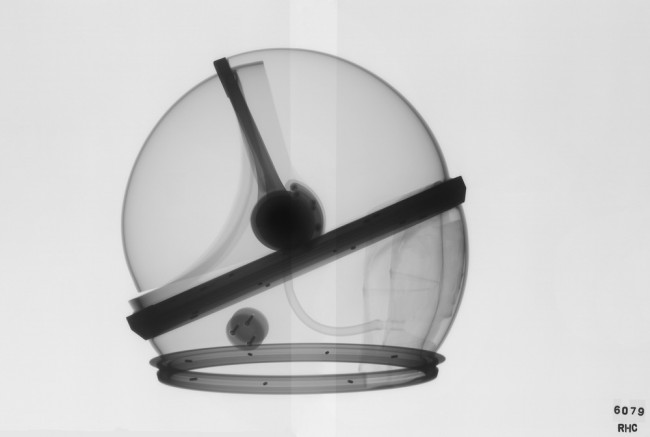 In total, the Smithsonian Institution (Smithsonian Institution), which owns the museum was able to collect 270 different space suits. Unfortunately, the scanner at the Smithsonian Institution is not allowed to take pictures of suits in the collection – is too small, so I had to take pictures of every detail, and then combine them into a single image.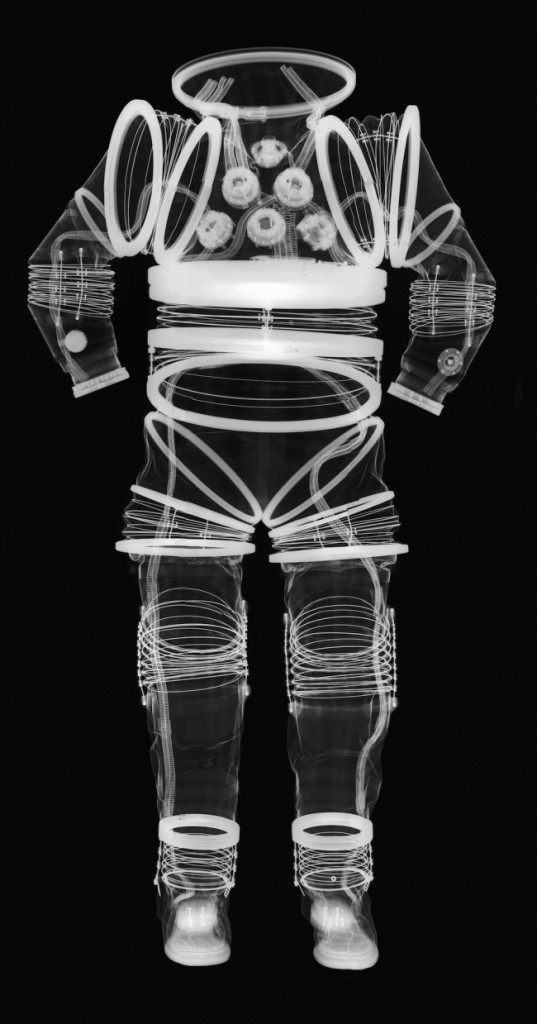 Despite the fact that since the last lunar mission, enough time has passed, and during that time, technology has advanced a little forward, the overall design suits virtually unchanged. During this time, it was decided to abandon the fasteners, and also made six changes to the design of gloves, which are the most important part of the suit. Agree, get tactile feedback without sacrificing features such as durability and convenience, is not an easy task.
Read another very interesting article about alternative energy of the Sun, water and air.