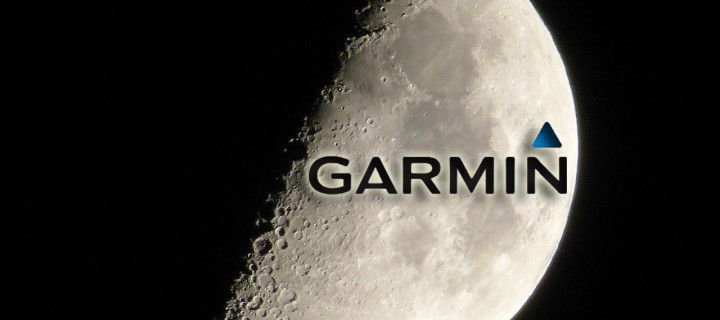 Garmin has announced the start of the development of a series of navigation and mapping the Moon Garmin mūni 2022.
Due to the ever-increasing level of technological development, as well as increased interest in the colonization of other planets and space tourism, heads of Garmin decided to become a pioneer and master previously unaffected Market Navigator for the moon. Garmin experts started to develop a gadget that will allow any space tourist to navigate a strange planet.
Orbital group Garmin, consisting of three satellites, will enable high-speed data transmission and triangulation. Individually designed software will be installed on all the latest models of navigators line Garmin mūni. They will be presented in two formats: a built-in suit helmet HUD-display and portable 6-inch gadget with a magnetic mount to the suit. In the first case, the image will be projected on the inside of the glass and have a wide survey on the perception of the relevant 20-inch screen at a distance of 1.5 meters. In the second – the navigator will be presented in the familiar format of us with a capacitive multi-touch color display, dual orientation, and the white backlight. Moreover, the touchscreen will respond to the data even after switching spacesuit gloves thanks to special conductors.
Smart-notification system will enable the exchange of data about the location, to display basic information about the health of tourists, the number of steps / miles remaining to the destination, reverse tracking, as well as the rules of being on a territory belonging to private individuals. Voice control with high sensitivity, location sharing with members of the tourist group, customizable icon, automatic recalculation of the route – and it's only a small part has announced the technical characteristics of the new revolutionary novelties from Garmin!
The first expedition group will be sent to the moon as early as 2022 to test the line navigators Garmin mūni. Garmin is also considering the possibility of providing more places for journalists on the first shuttle. For accreditation must submit an application in a free form by the end of the week, and in the future – to prepare a cover letter in English, and undergo a medical examination, as well as a training course on the use of equipment and rules of conduct in emergency situations.
Source: Gumtree
Read another very interesting article about alternative energy of the Sun, water and air.