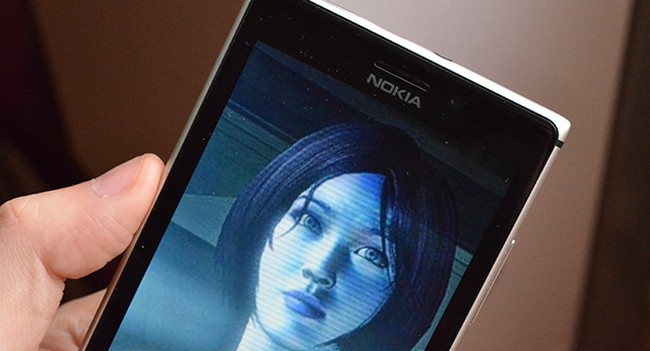 As reported by The Verge , Microsoft is now making the final touches on Windows Phone 8.1. Author publication ZDNet 's Mary Jo Foley (Mary Jo Foley), in turn, notes that one of the key features of Windows Phone 8.1 will be the voice assistant Cortana, named after a character from the game series Halo, which is similar to the well-known to most users Siri.
Recall that in the Windows Phone OS already there are basic voice commands that let you control your calls, messages and applications, but Cortana, in turn, is a more advanced solution and will be able to not only learn, but also to adapt to the user.
Back in July, Steve Ballmer (Steve Ballmer) in a memo about the upcoming changes told employees Microsoft, that in the future the company will focus on "family of devices based on the base of the shell, which will support all of our services, correctly answer your questions and even anticipate them." According to Mary Jo Foley, a voice assistant Cortana is a key element of the Windows Phone OS and Windows, as well as console, Xbox One.
It's not clear exactly how the work will be Cortana, but screenshots of Windows Phone 8.1, which leaked earlier this year to the network, indicates that Microsoft has been testing the technology. It seems that the software giant is considering the possibility of capturing a single interface weather information, various notifications, as well as events and meetings marked on the calendar. This interface also has information on the location, and also has access to the wireless module Bluetooth.
A little earlier, Microsoft has already shown a conceptual video of the voice assistant. Maybe she figured out how it can be implemented.
In the above screenshot shows an early test version of the application and, most likely, since the voice assistant Cortana has become much smarter. Not so long ago, as it became known that Windows Phone 8.1 will Notification Center and noticed some changes in the user interface. According to preliminary data, the output of Windows Phone 8.1 update scheduled for early 2014.
Read another very interesting article about alternative energy of the Sun, water and air.