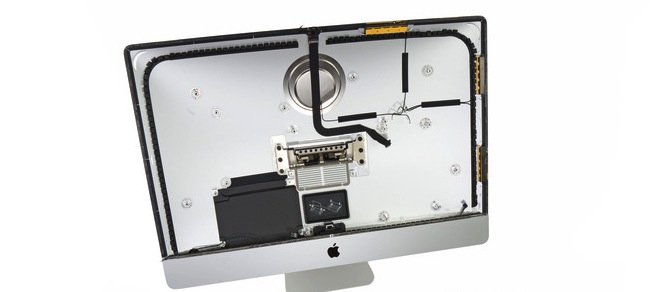 Repair specialists from the site iFixit got released this week updated the iMac and promptly made ​​it out to become familiar with the changes undergone internal components of new items. The results showed that the iMac with a processor Intel Haswell has much in common with its predecessor, including a low level of maintainability.
Updated iMac without much pomp went on sale this Tuesday, and despite the upgrade in computer parts, other aspects have remained virtually unchanged. In fact, according to iFixit, the new iMac is 99% similar to the previous model.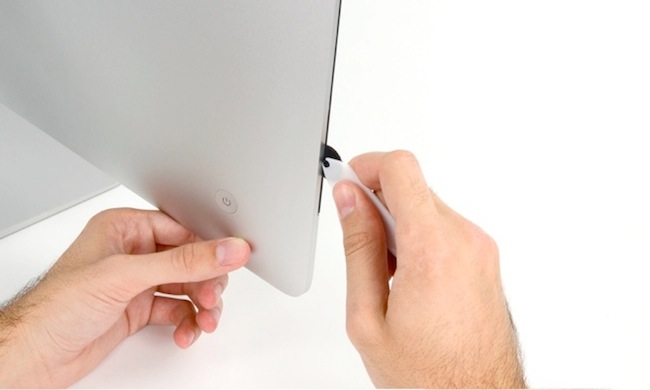 After working with 21.5 – and 27-inch models, computer specialists have found that mounting the display to the body of Apple once again took advantage of a foam adhesive composition. Such a choice of causes many claims as it greatly complicates the process of disassembling the device for repair.
After removing the motherboard from the 21.5-inch model, experts from iFixit found an empty slot PCIe SSD. This means that, if desired, can expand the internal memory of a computer. The same pattern applies to the 27-inch screen.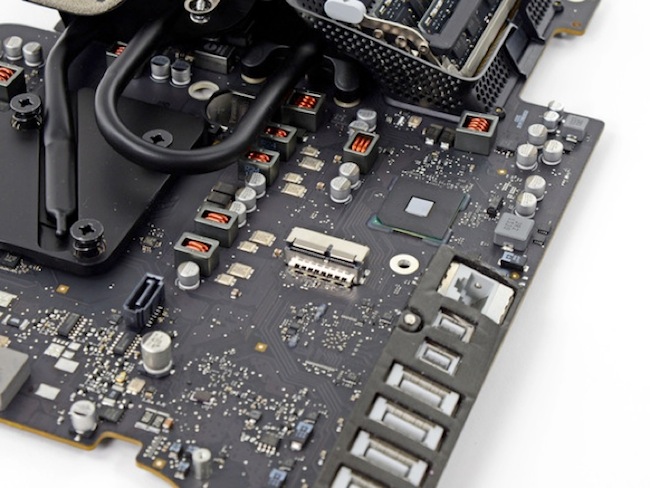 We also found a new card Broadcom AirPort, supporting standard 802.11ac Wi-Fi, which first appeared on the updated MacBook Air. Also in the computer are present three dual-band module Skyworks SE5516 802.11a/b/g/n/ac WLAN single-chip solution and Broadcom BCM20702 Bluetooth 4.0 with support for HCI Bluetooth Low Energy.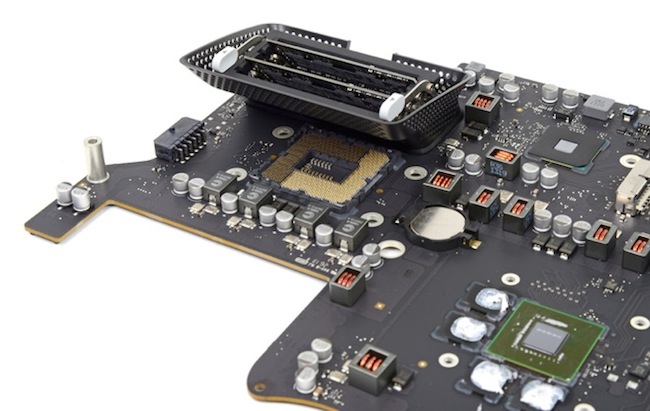 Apple also somewhat simplified some of the components of internal equip the new iMac. Thus, the cables for power and data SATA hard drive were combined, which should be to simplify the process of disassembly. Furthermore, some redesign of the system was subjected to cooling the CPU. By the way, the chip is now soldered to the motherboard, eliminating the possibility of repair, replacement or upgrade. According to iFixit, this is the first aluminum iMac, is equipped with a soldered processor. At the same time it should be noted that this applies only to the 21.5-inch version.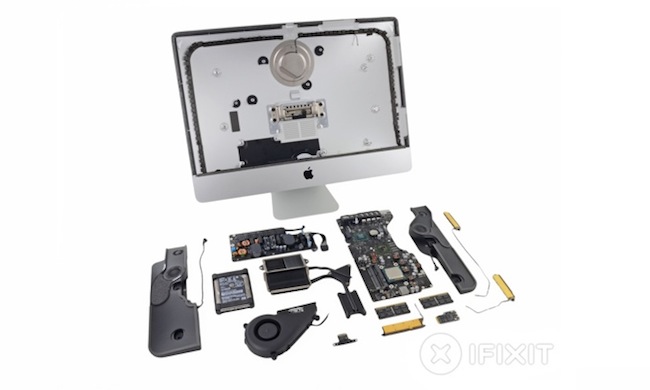 Summing up, the experts carried disappointing verdict: maintainability of the new iMac has received 2 points out of a possible 10. If the maintenance staff will be able to overcome the obstacle of unyielding adhesive, they will be able to replace the RAM and hard drive. At the same time, in the event of a failure of the processor after the warranty period, users will most likely have to buy a new computer.
According to the materials iFixit.com
Read another very interesting article about alternative energy of the Sun, water and air.