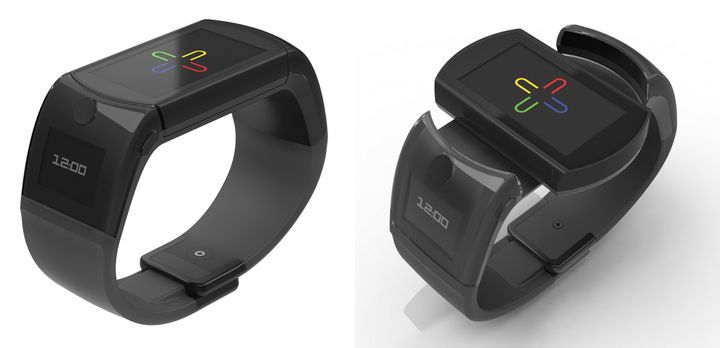 Screen gadget easily turns 90 degrees – perpendicular to the strap. What saves owner from unnecessary movements? To display the data available more space – in a vertical position to a horizontal orientation of the traditional limitation is disabled.
Full-color LCD-panel has a diagonal of 1.8 inches, it is included a single button. Have a timer and an additional "monitor", which displays a variety of alerts. It will be useful for quick reference to the situation.
Another interesting feature of the UB – built-in scanner for reading bar codes or QR (c operatively to get information). On the role of fitness tracker device also suitable. Corresponding functional present.
The invention is running Android 5.0 Lollipop. The authors of the project argue that the clock is easy to hold on without charge for two days. The internal memory is 8 GB.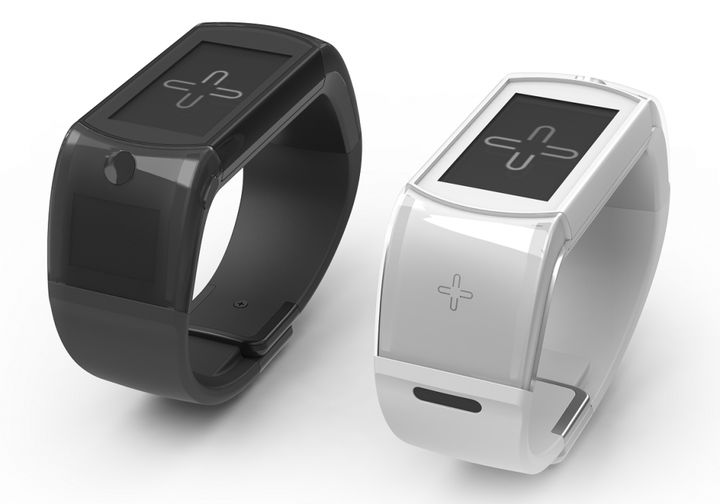 Buy, alas, there is no way. At a special exhibition in London was shown a prototype. Launched a campaign to raise funds for mass production is scheduled for the 2nd quarter of this year. On the cost and release date manufacturer announced later.
Source: Pocket-lint
Read another very interesting article about alternative energy of the Sun, water and air.