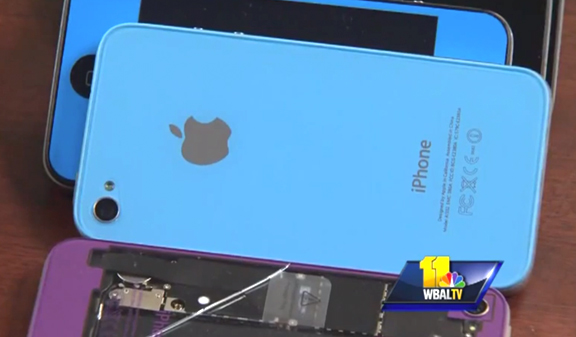 Modern mobile devices is getting more and more multi-functional and complex. This difficulty, however, is not afraid of the Chinese manufacturers: it is well known that the local craftsmen are able to fake almost anything.
Are no exception, even the most expensive and complex in the reproduction device – many "clones" for a long time have got phones Nokia, Samsung, and only a number of cheap phones with iPhone design is incalculable.
However, if before the fake Apple-smart phones can be found only in the Chinese gray market, counterfeit products now reached up to U.S. stores. Police Baltimore County (Maryland) has identified the party of fake iPhone, iPad and other mobile devices, the U.S. corporation in several major shopping malls.
"As a result of the raid last Friday, the police found in stores and retail chains Cyberion ST Tech Pro hundreds of fake products from Apple, which were issued for the original device. Manufacturers of these gadgets use cheap materials, although generally forgeries made very soundly, "- said Greg Shipley of Maryland Police Department.
According to police, the total value of detected counterfeit iPhone, iPod touch and iPad, including bags and other accessories, was $ 89,000.
Read another very interesting article about alternative energy of the Sun, water and air.