Today, mobile games are popular as Dendy 20 years ago. They are a perfect escape from the boredom. But if you bought a new smartphone or tablet, and do not want to lose your old games, what you should do? How to transfer all games to a new device? Today you will learn it.
Transfer games from one Android device to another
Android operating system has a lot of differences from iOS. It has many advantages, but it does not have a single data store. You cannot just press copy / paste and transfer files from one device to another. Therefore, the game data should be moving with the help of special programs.
In such situations file managers will be helpful. An example of such a program TapPouch Wi-Fi File Transfer. It is free and is suitable for all Android devices, starting with version 2.2. This application will help you to transfer all the files necessary games to another device.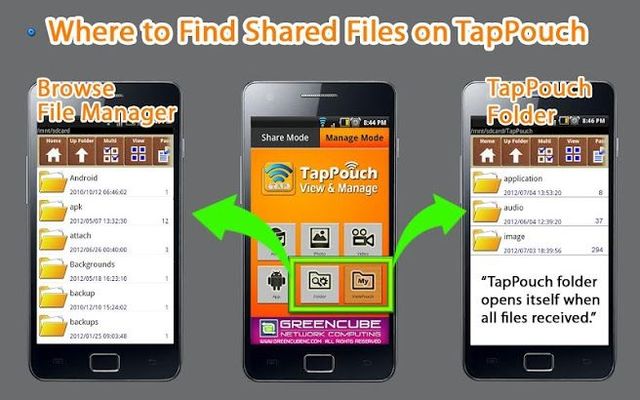 To get started with the file manager, install it on two devices that are connected to the same Wi-Fi network. Next – run TapPouch, select the desired folder with the game and pass all the files using Share files option. On the receiving device to confirm reception of the file, and enter the password.
If you cannot do it, then you will need to Root your device and use another application Tablet Titanium Backup. To do this, do the following:
Unlock and get root privileges.
Install Titanium Backup on two devices – "donor" and "receiver".
Create a backup of the desired application and transfer the files to the same folder on the "empty" device.
Further, on the same device, open Titanium Backup, go to the tab "Backup" and restore the application of interest to us.
Luck smiled and all the saving to the new phone. You can play again.
Transfer games from iOS to Android and vice versa
Here everything is not as easy as in the previous method. You cannot just transfer files between devices with different operating systems. Such devices have completely different architecture. And even if you transfer files or data the whole game from Android to iOS the results have not been. But, fortunately, it is not so bad. And that's why.
There are games that are used to store information on cloud storage. Most of these applications use Game Center. That is all your games are stored on the Internet. For example, Clash of Clans.
So, what is next?
Gradually, the creators of games have come to ensure that all information is stored on the Internet, and you can play from any phone. In the meantime, to transfer games from one device to the second, you need to spend a lot of time.
Read another very interesting article about alternative energy of the Sun, water and air.