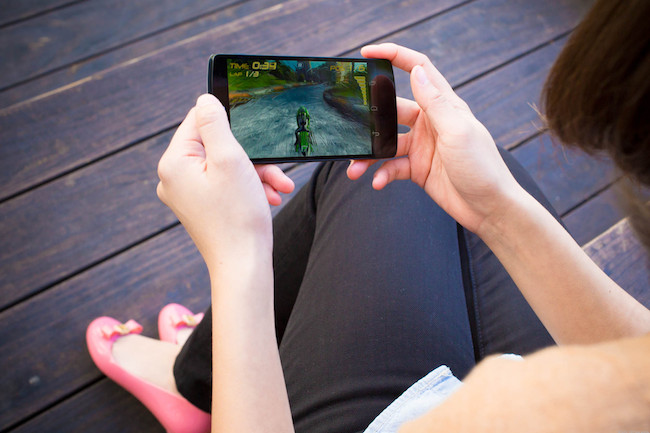 I think many have heard much about the benefits of policy updates iOS over its main competitor – the mobile operating system Android. Apple makes it so that the new version of the OS "arrives" at the same time for all the supported devices, whereas the popular Samsung Galaxy Note 2, Galaxy S3, LG G2 and many other smart phones and tablets with Android on board still have not received the long-awaited upgrade to version 4.4 KitKat . The cause of this problem is clear: the fragmentation of the operating system from Google does not allow the latter to establish a single scheme updates for all devices.
But the secret of Apple is that it, unlike its rival, supports even old gadgets for a long period of time. For example, the term support iPhone 3GS was more than five years, whereas many Android-smartphone could not upgrade to the latest version of software is already one year after its launch, writes 9to5Mac, citing a study from analysts Fidlee. Among them, Galaxy S2, Galaxy Note 2, HTC One X and others. Exceptions are perhaps the only line of Nexus smartphones .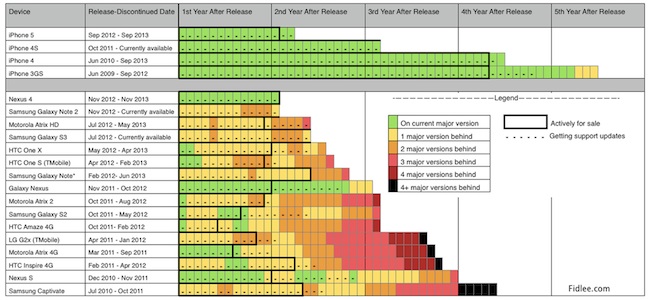 Google representatives have commented on the situation with regard to their smartphone.
Galaxy Nexus smartphone was released two years ago. New versions of software are usually supported on devices released no earlier than 18 months prior to their release.
Dominance in the tablet market Apple on this criterion is even more acute. Its first ever tablet Corporation maintained for 754 days, and the iPad 2 is able to upgrade to the latest version of iOS 7.0.4 , although it was made ​​already in March 2011. For comparison – while supporting all generations Kindle Fire and Nexus 7 does not exceed 500 days.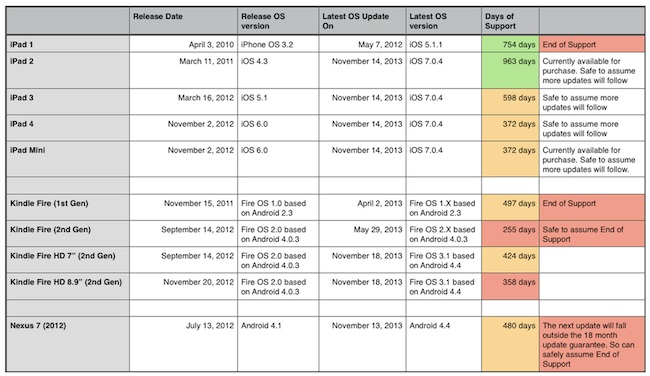 Many iPhone owners will experience a shock if suddenly their smartphone, bought a half years ago, suddenly not be able to upgrade to the latest version of iOS. There is a cycle support Apple-devices is acceptable to use them for a few years and then update its "park" on their own. If you want to have on your gadget latest version of Android, you have to do it almost every year (or buy a Nexus).
It is noteworthy that "obsolete" smartphones still successfully distributed through retailers around the world. Buyers do not even know about the lack of opportunities in the future to update the device software. Although for some it's not critical.
According to experts, iOS 7 established a huge number of users in an incredibly short time. Now they account for 77 percent of all owners of iOS-devices.
Read another very interesting article about alternative energy of the Sun, water and air.