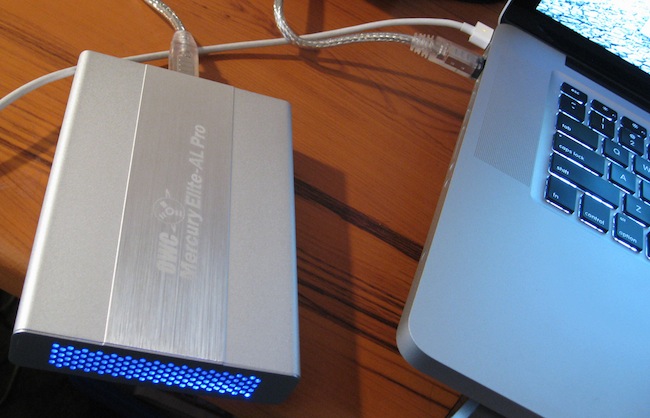 If you want to measure the performance of an external hard drive connected to a Mac, you can use special tools from third-party developers to calculate its speed read and write. Today we'll talk about two of the most popular and sought after – Disk Speed ​​Test, which you have probably already heard about it at least a decent alternative Xbench. Both work as normal USB-drives and with Thunderbolt and firewire.
With Disk Speed ​​Test you can measure the performance of not only the external hard drive, but also built, including SSD. To do this, download a free utility from the Mac App Store , connect the hard drive and run the application.
But the hidden button to press Start early. Push the set button, and then «Select Target Drive», where we choose the external drive. Otherwise, the program will automatically testing your internal hard disk.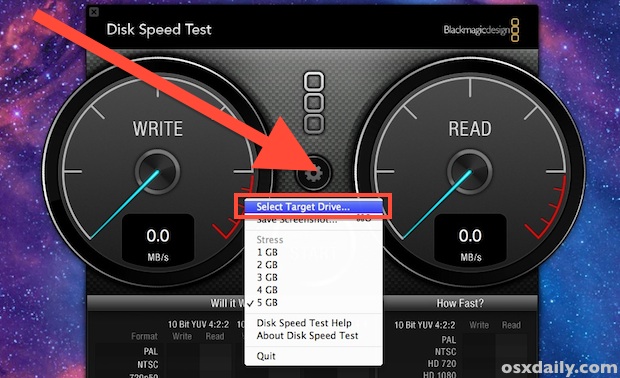 Now you're done! Click on Start, then the app will measure all the necessary parameters. The results of his work you will see in the block «How fast». It is worth noting that the process may take several minutes.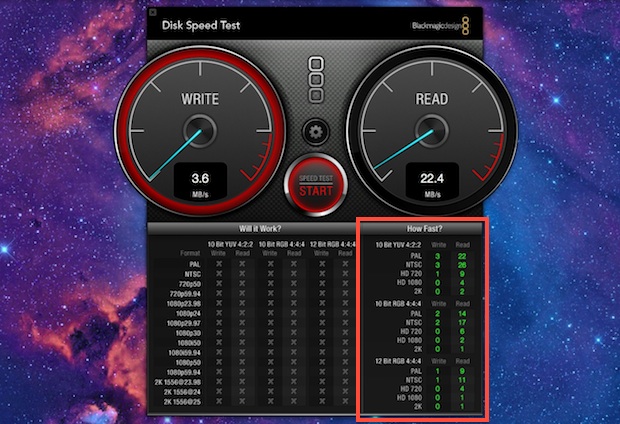 Externally Xbench looks much simpler, but measurement accuracy is in no way inferior to its predecessor. The program is available for free on the developer's site – in the Mac App Store it yet. Before using Xbench make sure that your external hard drive has been formatted to work with OS X.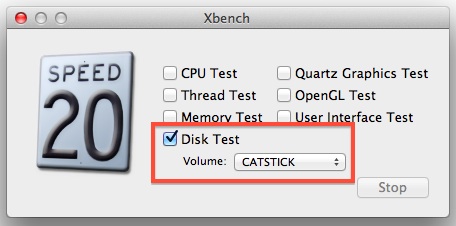 When Xbench has finished, you will be able to familiarize themselves with its results.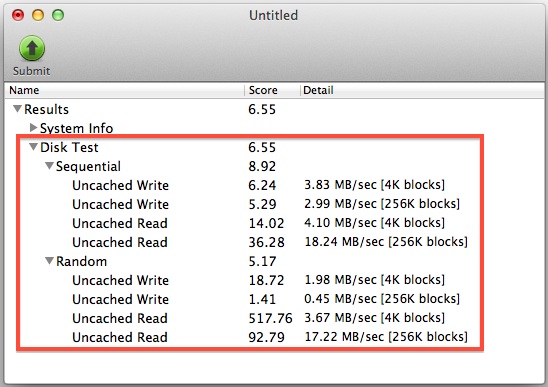 Why do it? For example, if you want to use your drive for backups Time Machine , you are interested in the process as expeditiously as possible. The same goes for games running on an external drive.
Read another very interesting article about alternative energy of the Sun, water and air.