Synaptics announced new controllers ClearForce for touch panels. According to the manufacturer, the new controller ClearForce can be used as an analogue 3D Touch in many flagship Android devices in 2016.
Synaptics believes that the support of technology that determines the strength of pressing the screen of the smartphone, will soon become a standard not only for the iPhone, but also for Android devices.
Company looks forward to cooperate with manufacturers who could integrate the new controller ClearForce in the next generation of its Android smartphones.
Technology offers some interesting possibilities, such as changes in capital and small letters, smooth scrolling speed variation, different ways of viewing images and other significant improvements interface.
And most importantly, will Google officially support technology ClearForce into future versions of Android? After all, ClearForce can be useless without the support of Google.
Actually, the success of 3D Touch is the support at the system level of iOS and the availability of simple tools to implement technology in third-party applications.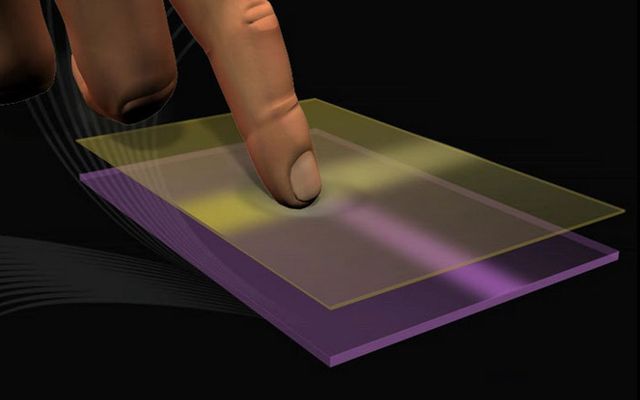 Now company offers two models of the new generation of controllers ClearForce for smartphones. Below their main characteristics.
Synaptics ClearForce 3700 series:
Touch controller for flagship smartphones;
Support for all current chips, including technology definition Velocity ClearForce and technology Side Touch;
Doubled performance of controller and memory in comparison with a precursor;
Support of active and passive stylus, and swiping gestures without touching the display at a distance of 25 mm.
Synaptics ClearForce 3600 series:
budget model, optimized for most smartphones;
a new controller architecture to better read touches;
support of modern technology at an affordable price, including touch glove, scrolling with two fingers in wet display, recognition the set of user-defined gestures, technology support FaceDetect Plus, which will save on the proximity sensor.
The company Synaptics has launched mass production of controllers ClearPad 3700, while the model 3600 is available as limited edition. Mass production will begin in the fourth quarter of 2015.
Read another very interesting article about alternative energy of the Sun, water and air.