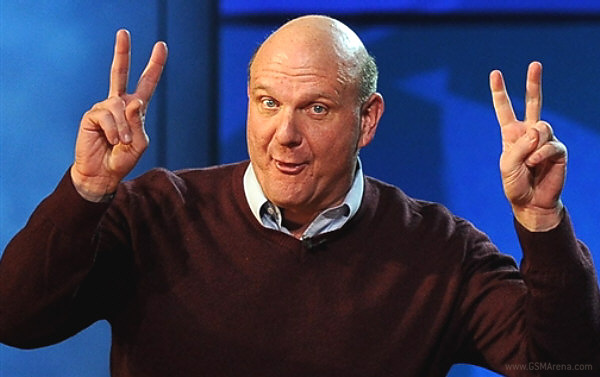 Steve Ballmer has officially announced his decision to resign as CEO (CEO) of Microsoft in the next 12 months, at which he worked for over 13 years, from January 2000. Until the actual care Ballmer, however, will continue to lead the corporation and at the same time look for a worthy successor. Also, the selection committee of the new CEO, who appointed the board of directors of Microsoft, will include John Thompson as a leader, Chuck Socks (Chairman of the Audit Committee), Steve Lucio (chairman of the compensation committee) and Bill Gates (chairman).
Steve Ballmer is widely known for casual users because of its sense of humor and vivid presentations, which he conducted, and it is, for sure, will be one of the losses in connection with his departure. A letter sent out to all employees on the eve of Steve corporation quickly became public: in his own words, Ballmer proud of the work done. Still acting CEO recalled that during the years of his leadership of the corporation's capitalization increased from $ 7.5 million to $ 78 billion, and the number of employees – from 30 percent to nearly 100,000.
Speaking about his decision, Steve claims that he was hard on him to go, but he does it for the interests of the company and I am confident that the best days are still waiting for Microsoft to come. Well, maybe not all the steps Microsoft in recent years were correct, but that Ballmer gave the nod to the reorganization of the company, it was imperative for the recent hulking giant, to respond quickly to market changes. His successor will have to continue the begun business and strengthen the company's presence in the market of mobile gadgets – I wonder who he will be, and whether he has successfully promoted in the mass grandiose ideas Microsoft?
Read another very interesting article about alternative energy of the Sun, water and air.