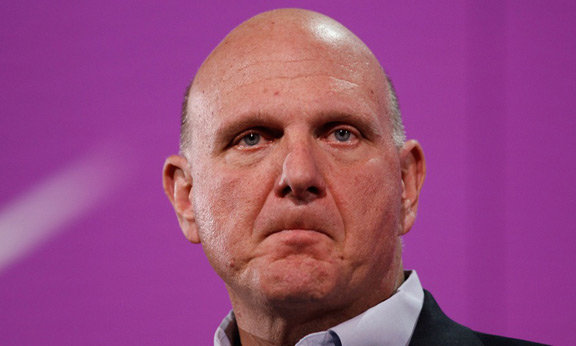 Microsoft CEO Steve Ballmer has decided to leave the post . He will retire in the next 12 months. In the remainder of the term Ballmer will continue to lead the company during the transition period and will help Microsoft find a new CEO. In Redmond did not disclose the reasons for leaving the head, but many experts are inclined to believe that Ballmer is not leaving the company at will.
Analysts at Moor Insights & Strategy stated that the main reason for the dismissal of Steve Ballmer has served failure tablet Surface RT, the company is actively opposes the iPad and which lost nearly a billion dollars. "He was either fired or put in a situation where it is understood that it is better to leave yourself" – analysts say.
It is known that by the end of II quarter 2013 Microsoft wrote off $ 900 million due to poor sales Surface. The vendor has not yet revealed the data of the plates, however, analysts said, since the start of sales of the autumn of 2012 by March 2013 Microsoft has managed to sell only 900,000 Surface.
Steve Ballmer will be remembered erroneous predictions about the fate of the next generation of personal gadgets. So, in 2007, after the presentation, he predicted the iPhone device failure, stating that "it is very expensive for such a device, considering that this was no phone business." According to Ballmer, the iPhone was not the market outlook: "To compete with Apple, we are not going to. We have sold millions (copies of OS Windows Mobile), and Apple is no number. "
In 2010, after the presentation of iPad tablet Steve Ballmer criticized Apple, saying that it was too small and uncomfortable device that is difficult to use separately from the PC.
On the background of the news of the resignation Ballmer Microsoft shares trading on the NASDAQ began with the sharp growth. After the opening of trading shares began to be sold at $ 34.39 compared to $ 32.39 the previous day, showing a 9% increase.
CEO himself prefers not to comment on the reasons for leaving the corporation. However, when asked what he most regrets while working at Microsoft, CEO called Windows Vista.
Read another very interesting article about alternative energy of the Sun, water and air.