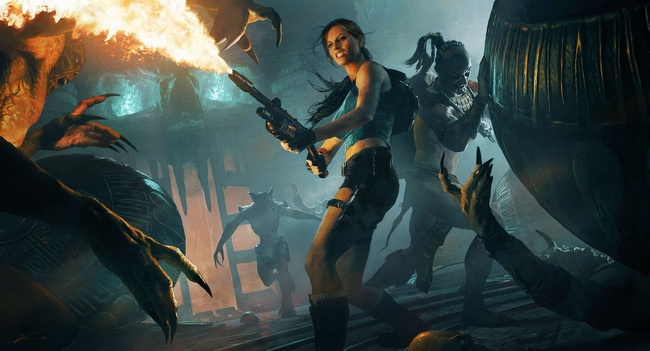 European Trademarks and Designs Registration Office has increasingly become a source of news about the new game projects. Following the leakage associated with Fallout 4 , it became known about registering another gaming brand. At this time, lit up with Square Enix project Lara Croft: Reflections.
Despite the fact that the restart of the series Tomb Raider not justified expectations of the publisher, he was very warmly received by the players and the press. Recently it became known that for release in early 2014 version of preparing this action / adventure for next-generation consoles – Tomb Raider: Definitive Edition, which will include, in particular, and all the DLC for the game.
And now the company registers the trademark Lara Croft: Reflections, which, judging by the description refers to the game not only for PC and consoles, but for mobile systems. Given that the remake is called Tomb Raider, a new project – Lara Croft, it is logical to assume that it is a small game, in the style of Lara Croft and the Guardian of Light, published except older platforms Android, BlackBerry PlayBook, OnLive, Google Chrome and iOS.
According to rumors, and Tomb Raider: Definitive Edition and Lara Croft: Reflections should announce on December 7 ceremony VGX 2013.
Read another very interesting article about alternative energy of the Sun, water and air.