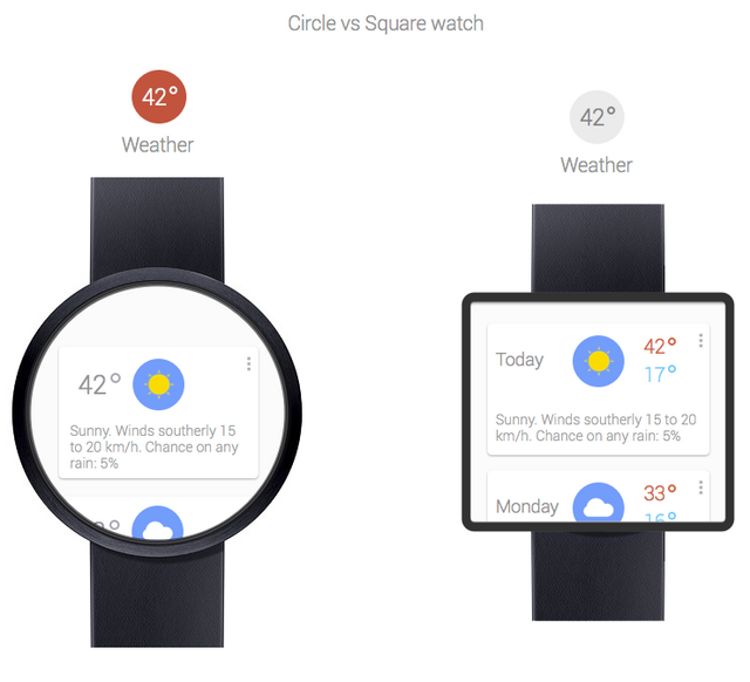 We have long ago said that Google is working on intelligent clock. As the first manufacturer called Motorola, and now LG. Now on twitter @ evleaks sounded figures showing specifications of this mythical device. As far as they are true?
So if you believe the post, smart watches from the search giant, made by LG, will have a 1.65-inch LCD (LCD)-screen, 280 x 280 resolution, 512MB of RAM and a 4GB built-in storage. Storage capacity will be sufficient for applications, songs and even a few short videos. At least, so says columnist Seth 9to5Google Ueyntrob.
Little about the source from which the information was received. Evleaks usual places supposedly "leaked" specifications for a few weeks before the release of the device. Therefore, we can start preparing for the smart watch from Google.
Last week, the leader of the development Android and Chrome Sundar Pichai said the search giant plans to release a SDK (software development kit) for wearable devices, which will be available within two weeks. If the SDK will be released in March 2014, the finished product can appear in June.
Will the next breakthrough wearable electronics high-tech? So, what are smartphones and tablets? Will smart watches fashionable and desirable devices? On this account there is some doubt. Younger generation weaned so wear your watch, that there is no certainty whether it wants to re-accustomed to bows and rubs wrist bracelet.
On the other hand, wrist watches for many years been an indispensable accessory for both male and female clothes. Therefore, their return to the mass usage can be warmly received by the people of middle age, old habit never to part with the clock. Those users who just smartphones perceive without any enthusiasm. And, even if they are, then mainly as a conventional telephone.
No wonder as an illustration of the application was chosen forecasts. It is this feature of the smart phone is used by those people who are totally uninteresting social networks and those huge opportunities for communication, which carries with it a pocket computer.
Recall that Samsung recently introduced the world to the second version of its smart watches Galaxy Gear, managed by the operating system of the future Tizen, and not Android. Rumors about Apple's iWatch hours continue to soar in the air. What would you like to see come clever watch from Google: round or square?
Read another very interesting article about alternative energy of the Sun, water and air.