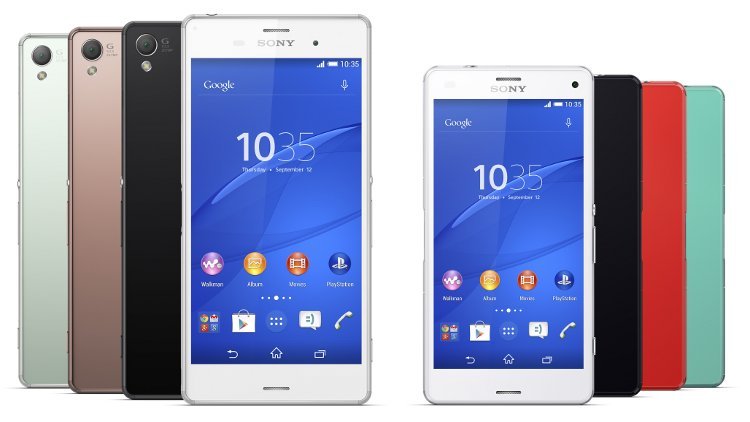 Sony Xperia Z3 and Z3 Compact – beautiful water and dust proof premium smartphones well-known company. Sony unveils its flagship smartphones often enough, every six months. These trends were shown in September 2014, and deserves special attention extraordinary new design is not very afraid of getting wet smartphones.
Resource Digit.in reviewed those design features that characterize the new flagship smartphones Sony. The design of the Sony OmniBalance tempered glass combined with the rounded corners and an aluminum frame. Compared with its predecessor, Z3 felt lighter, compact and generally more perfect. And the design and materials used clearly indicate that the device is a premium.
Its 5.2-inch LED-screen has a HD resolution based on patented technology displays for mobile devices Sony Triluminos with "vibrant colors" and technology X-Reality for Mobile. As a result, Xperia Z3 is very bright and sharp image display, whose brightness is 600 nits. Perhaps the most vivid display if you set it to maximum brightness. The colors are gentle and not over-saturated.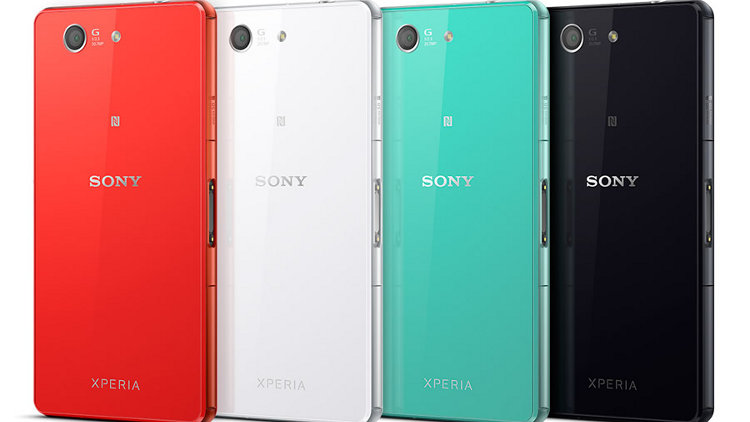 Frame on the right and left of the screen is very narrow, but the top and bottom is enough space. The cell phone has dual stereo speakers.
The rear panel is characterized by a glass finish, which enhances the experience of premium smartphone. Cap that protects the connectors become stronger. Rounded corners also look very appropriate in the framework of design Sony OmniBalance. In general, compared with Z2, Z3 touched a number of not too large but important changes.
Besides Z3, was a version of Z3 Compact for connoisseurs miniature. The size and form factor, it repeats Z1 Compact, which was considered the best mini smartphone. But the display was larger – 4.6 inches – and has a resolution of 720p. To keep the old phone's dimensions increase when the screen had to have the frame, but the space for double stereo speakers was enough, as in the Z3. It will be recalled that the Z1 Compact has a 4.3-inch display.
A well-known connoisseurs mobile devices ferrule mini flagship Z1 Compact was replaced in Z3 Compact translucent plastic rim of polycarbonate. Ferrule created a sense of premium Z1 Compact. Plastic – more practical.
As Z1 Compact, Z3 Compact has a rear panel of polycarbonate. 4.6-inch display Z3 Compact brightness is not inferior to the screen Xperia Z3. Protective cap connectors and slots become fit better.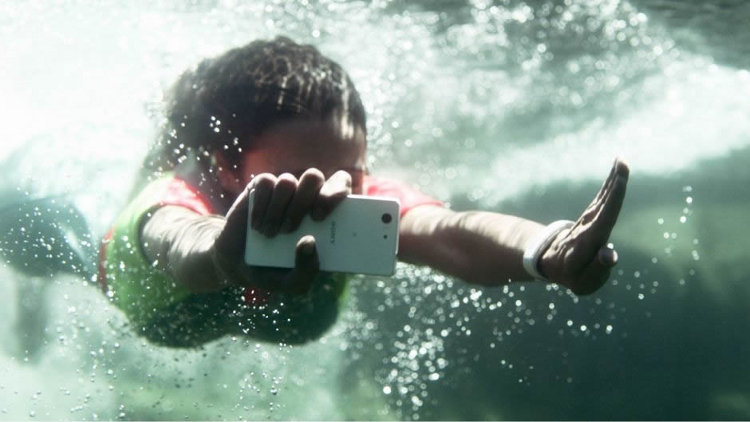 Sony Xperia Z3 and Z3 Compact meet certification IP68. This means that they are able to withstand the "dive" under water to a depth of five feet. Predecessors were able to dive into the water only a meter deep. It is about the depth at which the phones are able to spend up to an hour. But this does not mean that smartphones have to be used under water, just rain hardly hurt them. Reserved smartphones not only from the water, but from dust.
Keeps whether the name of Sony and to this day its attractiveness for those who appreciate quality and modern electronics? Do watertightness number important and necessary characteristic of it? How attractive Sony Xperia Z3 on the background of other flagship Android-based phone ?
Read another very interesting article about alternative energy of the Sun, water and air.