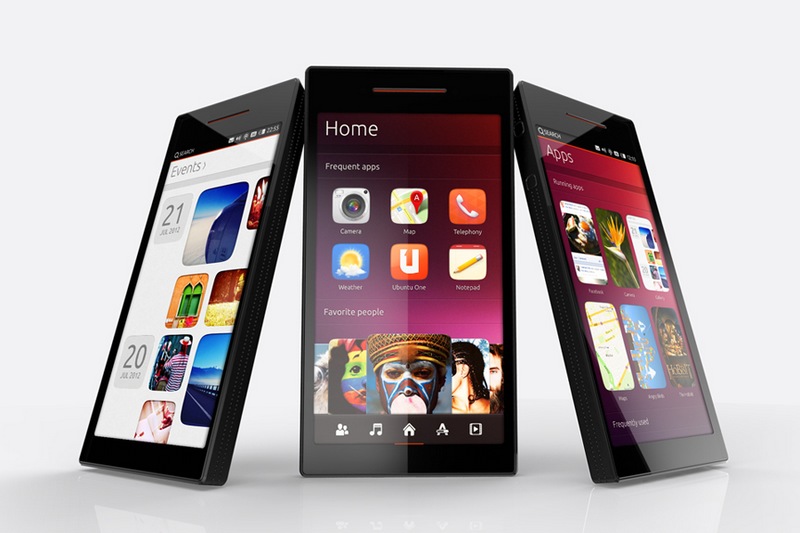 Canonical's this week attracted by resource Indiegogo more than $ 7000 on the issue of 00 own a smartphone Ubuntu Edge . Recall that the project involves the development of a powerful device which when connected to a monitor and input devices (keyboard, mouse) will be able to replace the entry-level PCs.
The smartphone should get a 4.5-inch touchscreen display with a resolution of 1280 × 720 pixels, 4-core processor, 4GB of RAM (assuming that this will be the first device with the amount of RAM), built-in storage of 128 GB, wireless adapters Wi-Fi 802.11n and Bluetooth 4.0, chip NFC, stereo speakers, a 3.5 mm audio jack, 8 megapixel rear and 2 megapixel front camera. Dimensions of the device are 124h64 × 9 mm.
On the device will be pre-installed mobile version of Ubuntu and Android operating system at the same time. When connected to a monitor the user can get a full desktop environment with shared access to all files.
Total production for the organization of new items Canonical required 32 million dollars. The project has been supported by several thousand volunteers, providing a total of 7.15 million dollars. The very first sponsors will have the opportunity to buy a smart phone "only" $ 600.
A record amount of all projects ever funded by the project kraudfandinga Indiegogo. Funds will continue to gather additional 23 days – up to and including August 21. The final cost of Ubuntu Edge at the time (it's in May 2014) should be approximately $ 830.
Read another very interesting article about alternative energy of the Sun, water and air.