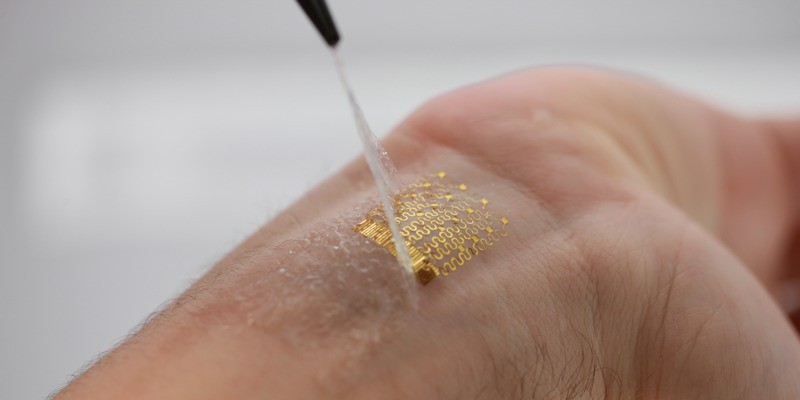 The joint work of scientists from the U.S., China and Singapore has allowed a thermometer that is stuck to the skin and allows the body temperature to within 0.02 degrees Celsius.
The uniqueness of this gadget is the thermometer thickness hardly exceeds the paper sheet. Device the size of a postage stamp pasted on the skin and measures the temperature at set intervals. Quite tiny gadget consists of sensors, several chips, LED- indicator transistors, wireless antennas, conductive coils and solar cells. "Patch" can be synchronized with a computer or smart phone and transfer data directly during operation.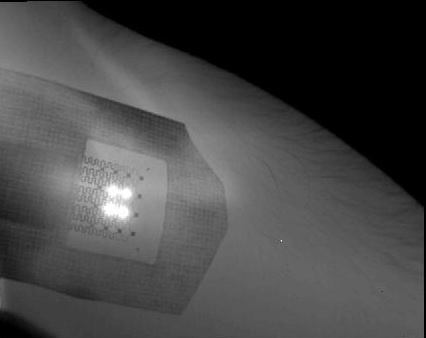 The prospect of the gadget is obvious. Changing the thermometer on the heart monitor or any other medical sensor can monitor the status of the body of any person , without making the customary way of life. The currently used devices for ambulatory blood pressure monitoring or electrocardiogram is so cumbersome that cause significant discomfort for patients.
With this arrangement in the future can be administered drugs, but not always, as is happening now with conventional patches, and strictly metered and at certain times or on demand – when they are really needed by the body. Of such devices would not refuse patients with diabetes, which is increasing every year, or the people who decided to quit.
Returning to our microthermometry: Unfortunately, it is not suitable for mass consumption due to a number of technical features, but in the coming years, this device can firmly take its place in medicine.
Read another very interesting article about alternative energy of the Sun, water and air.