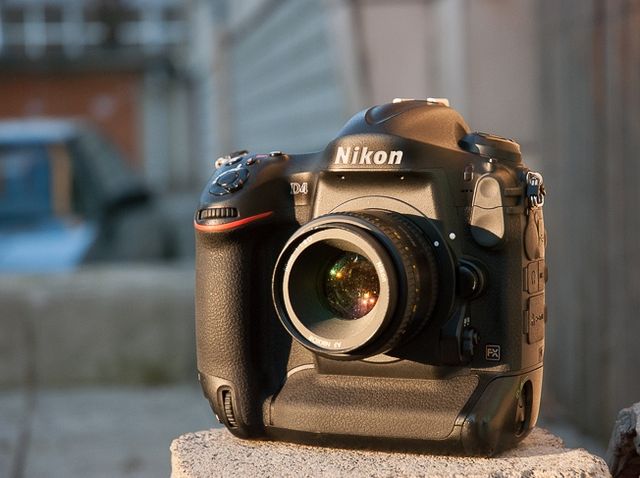 When it comes to the field of professional use, it brings to mind a variety of associations. For some it's super expensive and powerful computers for someone – Formula 1 cars, for someone – a huge microscopes for microsurgery.
But probably all agree on one thing – machinery for professional use should be comfortable, trouble-free, give excellent results even in the most severe conditions of use and become an extension of the hands of a professional.
Perhaps that is guided by these rules and the creators of the hero of our review – Nikon D4.
Appearance
When you look at this huge brick for the first time, then just rounded eyes. Built-in handle grip for portrait heavier and increases the camera, made of magnesium alloy casing inspires confidence, and an abundance of controls does not doubt that the first thing the owner should think about shooting, not the location of the buttons or settings.
In the device arm rests as if the good half of my life there and held. The only bug – it's weight. 1340 grams without a lens, with only one memory card and battery – quite a lot. And if you wear more solid and polutorakilogrammovuyu optics – you can safely go out and buy a gym membership. Hand gets tired after an hour of active shooting.
On the front side, in addition to projecting handles, two function keys are located under the right hand button and disconnect bayonet lever switch between manual and auto focus mode selector button automatics – under the left.
Here, on the left side, under the caps, hidden connectors and PC-sync port to connect wired outbreaks. Near them – the microphone.
Overview Nikon D4 – SLR with more ports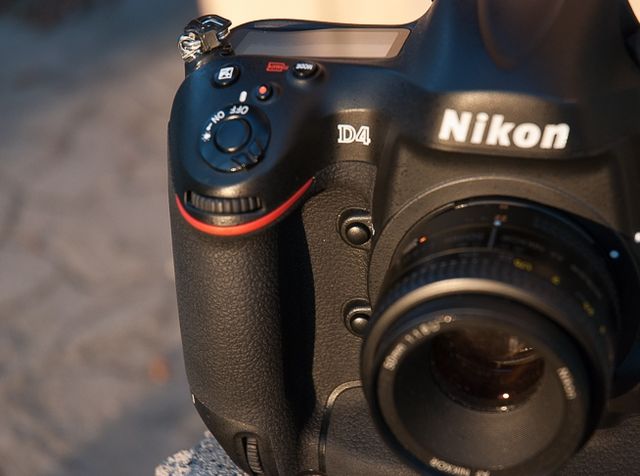 On the handle grip for horizontal – wheel change settings, shutter button and a framing her wheel on / off. Rotate as the rightmost position activates the greenish-bluish backlit keys and additional screens.
Overview Nikon D4 – FullFrame SLR
Vertical grip on the handle on the front side – the wheel of change settings, shutter button, which still has framed wheel. However, this time it lock portrait mode, so as not to accidentally press the descent into the flea market. Next – a feature button.
Overview Nikon D4 – the camera to capture situations
At the bottom end – only the tripod mounting socket. Right-hand side – empty, except for hinging cover for memory cards. And the control buttons in portrait mode, which we discussed above.
Overview Nikon D4 – SLR with a professional video recording
On the left side hidden under a lot of connectors with rubber caps – here and connector for external devices, and miniUSB, ports for headphones and external microphone, miniHDMI and Ethernet. The latter is used for fast data transfer between the carcass and the computer.
Overview Nikon D4 – SLR with video capture
Later in additional handle, hidden battery, closed on original latch. By the way, at first glance it seems that the removable lid latch, but looking more closely, one can find the lever to detach the battery
Overview Nikon D4 – camera, which does not sit long
The top side from left to right: three keys responsible for bracketing, flash settings (naturally there is no built-in) and metering setting.
Overview Nikon D4 – the coolest SLR
Slightly below – the wheel, combined with the locking button. It is there and there are modes predpodema mirrors, Burst, quiet shutter (though not a single drop of it quiet) and shutter timer. Next – serving pentaprism with a hot shoe on it. Right – only the necessary minimum. Here – the extra screen to display information button video recording, exposure compensation and MODE, responsible for switching PASM. Other is not provided.
Overview Nikon D4 – camera with built-in battery pack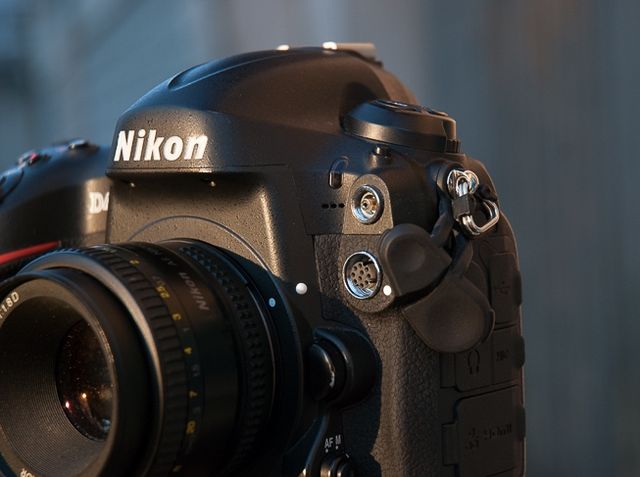 Bit on the side of mine pentaprism – diopter adjustment wheel, like smile.
Overview Nikon D4 – a device for producing great pictures
Back side – it's hell for the browser. Visually it can be divided into three zones.
Left-hand side – a set of vertically arranged buttons. Typical manufacturer located keys viewing and removal of material, hereinafter – the menu, color settings, the zoom + / – OK, and Info.
Overview Nikon D4 – SLR for professionals
Central series begins with the top knob of the speaker located here with a round shape and the viewfinder eyepiece shutter lever. He immediately – direct, optical, coated with a perfect frame field and increase 0.7h.
Overview Nikon D4 – SLR for creativity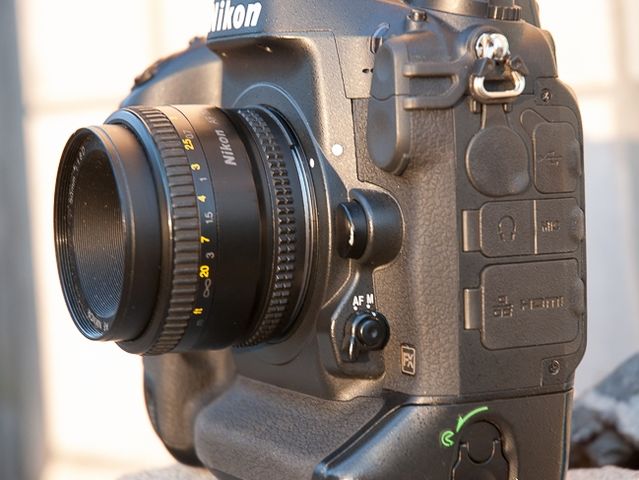 Below – the basic three-inch screen with VGA-resolution. The viewing angles are very good, even in bright sunlight you can see what you nasnimali. However, for this you need to set the brightness to maximum. From reading the text in the menu there are no problems at all.
Overview Nikon D4 – SLR to enhance creativity
Below – additional monochrome display for displaying information, key ISO, QUAL, WB button for quick access to the settings of the microphone. Right – the gear change between video and photo mode in LiveView. The very same switch to the live sightings entered into the lever.
Overview Nikon D4 – a top-class SLR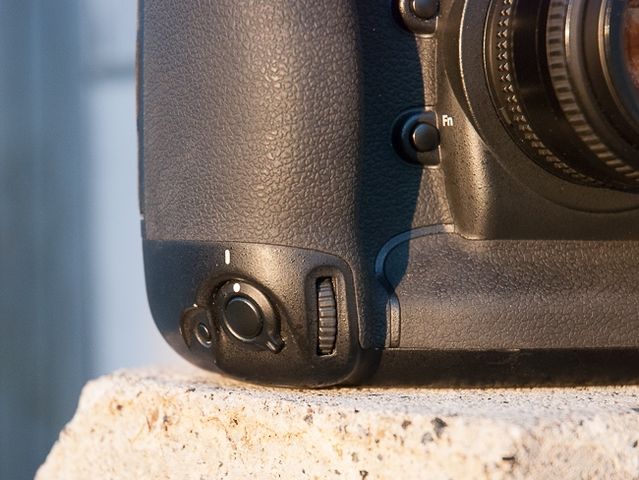 The right side of the back side instead of the AF-ON, which you can quickly focus and the second wheel change the settings a bit beneath them – a joystick for easy management, for example, the AF points. These controls are duplicated and bottom – for convenience in portrait shooting mode.
Also the right of the screen there is a locking lever AF point, microphone, five-way joystick with the "OK" button and two covers. The first of them hides the button needed to open the second. The second hides two slots for memory cards – CompactFlash and XQD – about the second in more detail can be read here .
Overview Nikon D4 – SLR with unlimited possibilities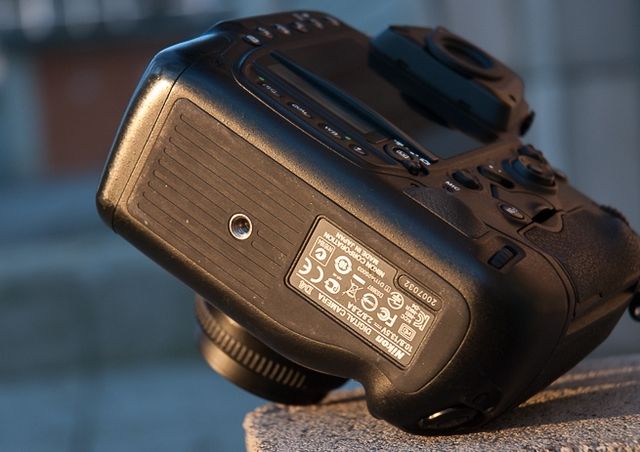 After listing all the controls and dry, uninteresting facts necessary to consider one thing: the impression that the company hired designer optimizer workspace. If you still think that there is nothing better than Nikon D3s in hand does not lay down, you just have not kept in the hands of D4.
A huge number of ports in a model with higher figure can be omitted. But two additional joystick, which was not the model with the prefix S, considerably simplify the choice of the point of focus. Additional lever to the photo or video in LiveView mode simplifies operation and saves additional time. The same can be said about the additional fifth button in the left lane on the backside. Absent in the "troika" in D4 is responsible for setting the color temperature. It's incredibly convenient, especially when you shoot nature and people simultaneously. You can always switch between the standard and neutral tone in one click.
Comparison of the appearance of Nikon D4 and Nikon D3s
What's under the hood?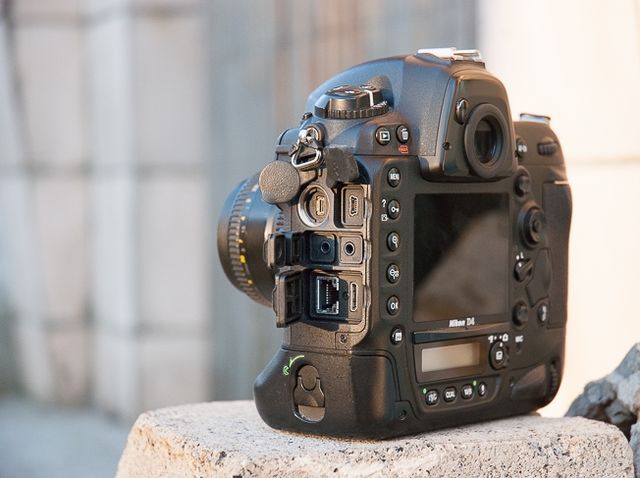 Inside hidden behind the mirror 16 MP matrix 35 mm. It allows a pixel value D4 so easy to shoot stunningly large series and roll so fast 14-bit RAW-files.
Overview Nikon D4 – full frame SLR professional direction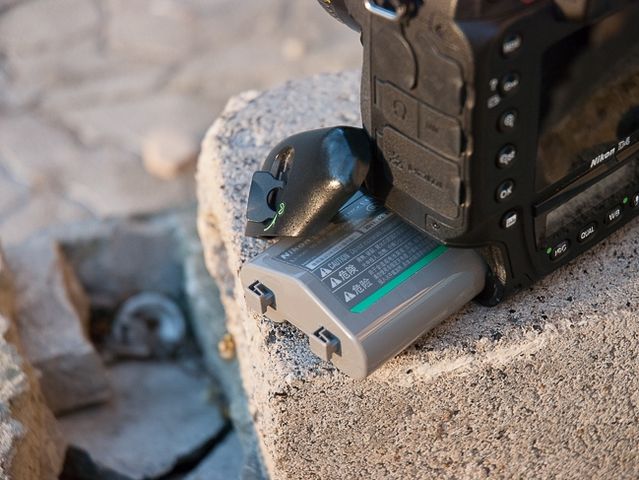 For performance and noise reduction processor responds Expeed 3, which deals with the duties assigned to it on a solid "five". Recording a series of 10 / s at 11 and AF Tracking – Locked processed in seconds. Shoot immediately after a single queue, after five seconds – a small series. It all depends on what format you shoot. If RAW + Jpeg, then the buffer will choke on 60-65 shot and processed all this happiness will be about 10 seconds. Unless Jpeg, then processing is instantaneous and the buffer size depends on the memory card.
Image Quality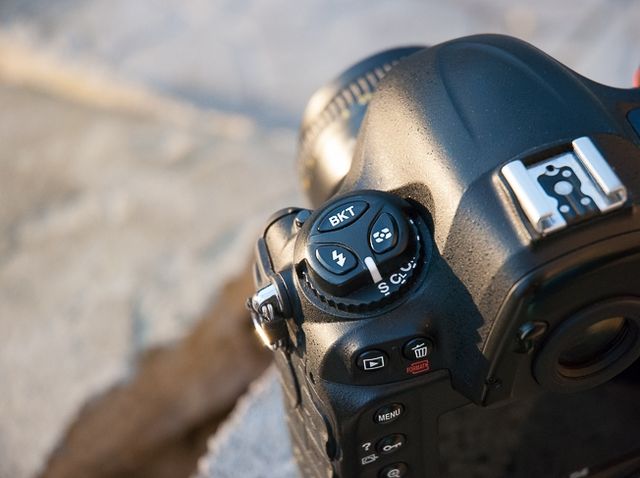 Pictures taken with the Nikon D4 expected delight. And how could it be otherwise? Enough dynamic range for all needs, whether you're shooting on a cloudy day or in bright winter sun. Details are transferred correctly and plasticity figure envied by many "mnogomegapikselniki." In any case, to your haul and HDR bracketing, which clearly make the photo better. Naturally, to get results you need to use sharp and good optics, but even with fifty dollars Nikkor 50mm 1.8D – review it here – you will not be disappointed.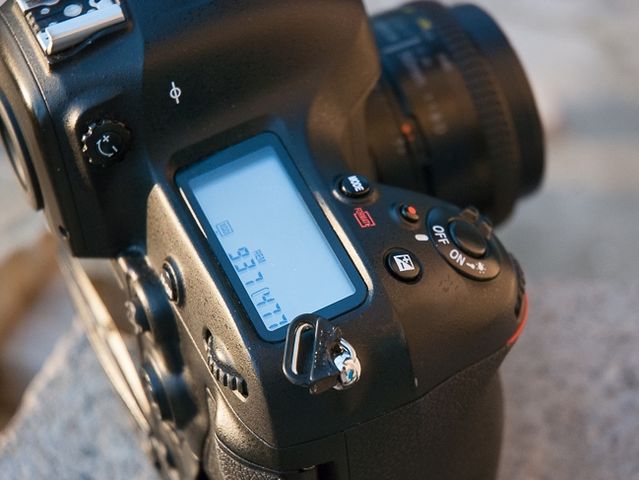 Sensitivity value – this is another reason for excitement. Initially, the variability of a number – from 100 to 12,800, and normally from 50 to 204800 in the extended. You can use up to 25600 in Jpeg easily above – already need to switch to RAW followed by digital negative. Probably begin to climb to 102,400 indecent noise and lost items, so do not climb above is not necessary. But if in the darkness you need to capture a report or make a photo for the family album – remove. At the very least, an important point to be captured, and the quality of the family that reporters pay attention to in the second turn.
If you talk about printing, A4 can easily be sent to the queue Jpeg to ISO 25600 without pretreatment. Values ​​above – is only after the post at what literate. But still after 102400 messing with formats is highly undesirable – not more than 10 × 15, in extreme cases – A5 for the family album. However, anyone then do not show the fingerprint except family.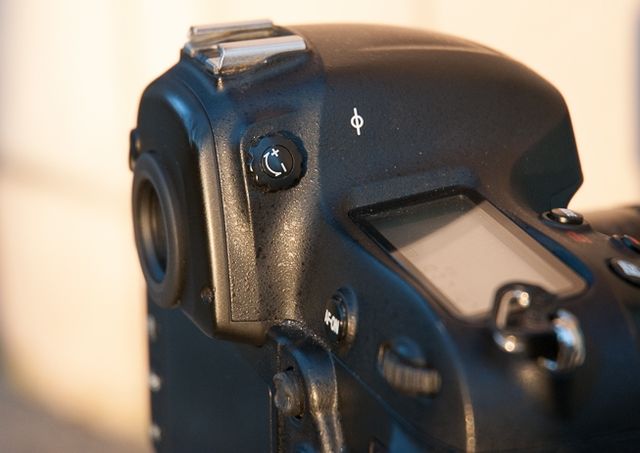 Autofocus
For auto focus here meets 51 points, 15 of which – Crusades. This enough for the eyes for a quick and proper guidance. Due to the fact that they are evenly distributed across the field of the frame, there will be no problems even if the main object is Skra. Probably, the only condition for cancellation of the results will be the use of lenses with ultrasonic motor. Not that "screwdriver" strongly hindered or annoyed, but in low light conditions have to switch to manual mode as false grips and drives become commonplace. In the daytime everything is OK.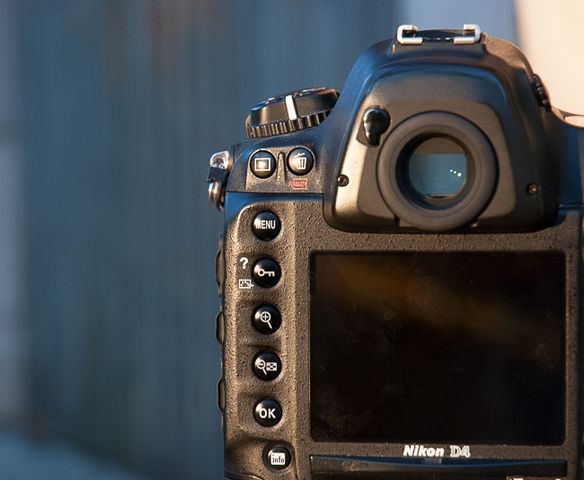 You can select 51 or 11 focus points and quickly switch between them with the joystick while shooting. With AF Tracking, the same point can be extended to 9, 21 and 51, which will be used to track the object, but will not be visible in the viewfinder. There are also auto-area AF, the camera itself decides where to direct focus and proprietary Nikon'ovskaya chip – 3D object tracking. It is here – just steep, without further ado and praise. The impression that the point of field adheres to the object and lets not let out of field even if it motorcyclist who rushes at 200 km / h The main thing – just move the camera to keep pace.
Videography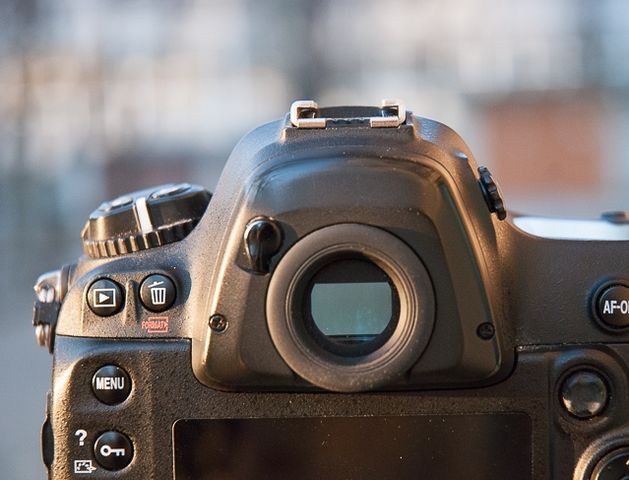 Opportunities for huge record here. The device writes rollers 1080 p at 30 f / s and 720 p at 60 f / s. Range ISO sensitivity can be set to automatic. It will have to climb once the menu. There are two values ​​- automatic value within the standard values ​​or extensions. Naturally, you can choose the figure itself.
To obtain qualitative results here even present iris control mode LiveView.
By the way, at first glance it seems that a healthy carcass write video to be uncomfortable. In practice – nothing like that. Comfortable grip and high mass and dimensions give stability and smooth fine tremor of the hands, so that you can make a small wiring and without special tools.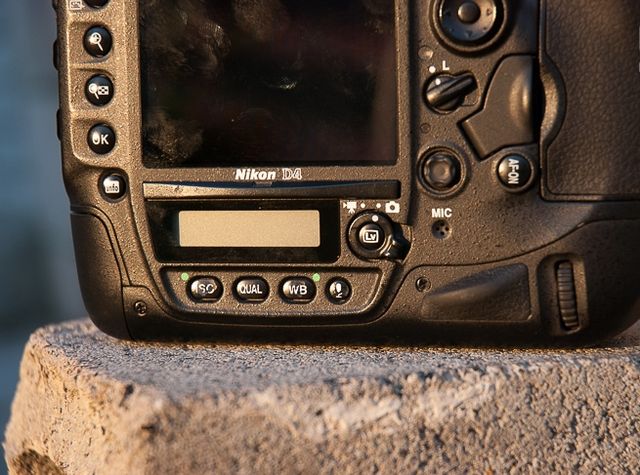 Incidentally, it should be noted that the noise performance at high ISO when shooting movies pleasantly surprised – by 12800 can shoot without fear for the quality. To improve the quality of video, for those who have only one oektov to reduce the depth of field when recording movies in the present mode Kropa D4. Switch to the crop factor of 1.5 and shoot.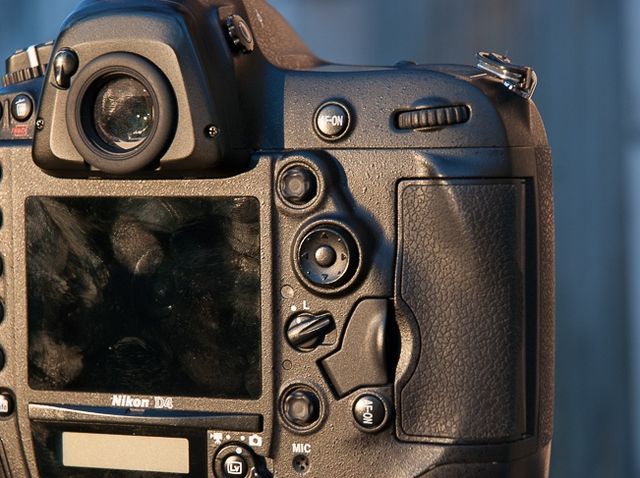 Another important nuance was the presence in the body of such a level-lapse recording, or Time Lapse Motion in a simple way. No shamanism, hand-crafting dances with a tambourine or no longer need. Suffice it to say, "Well, please," start recording via the menu, set the interval length of the shutter and roller in seconds (or minutes), put the camera on a tripod, click OK and go to drink tea. When the time will give you automatic. Mov-file. And there are no treatments in AfterEffects / Motion. I wonder why the main competitor to this is not yet thought of? Or maybe it Pat?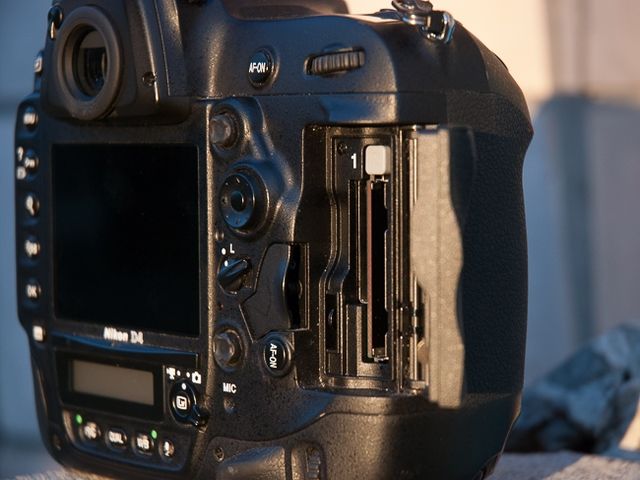 Features
First – it is silent shooting. Remember when I said in the beginning of the review that the regime "silent shooting" on the mode dial does not quiet? And then there is the quietest, and it really is. To enable it, you need to put a check mark in the menu and switch to live viewing. Now the camera will use a digital shutter. Even timid little mouse can not do anything to scare under ideal conditions.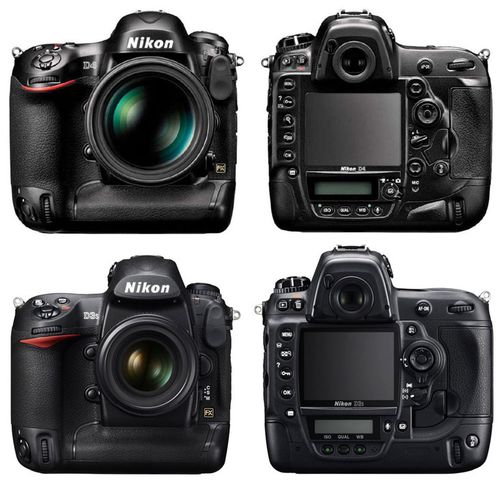 The second feature was the presence of features such as multiple exposure and interval shooting. Now you do not need any timers, gimmicks, fasting for image overlay each other. Two clicks on the button – and you're done. What professionals – not the people, or what? Present and in the carcass as an amateur like functions – such as post-processing images. Here and cropping and red-eye removal, resizing and image, and translation in b / w. In fact, everything is incredibly desired pieces. For example, filming in the hot spot coverage and no time to post at all. You need to quickly publish photos on the Web – and again to shoot. And here you are, sitting in an armored personnel carrier under the supervision of the military, spend a minimum correction in the camera, ran home, merge publications and material chief editor running to take on. Cool.
Virtual horizon, voice memos – are all present in the carcass.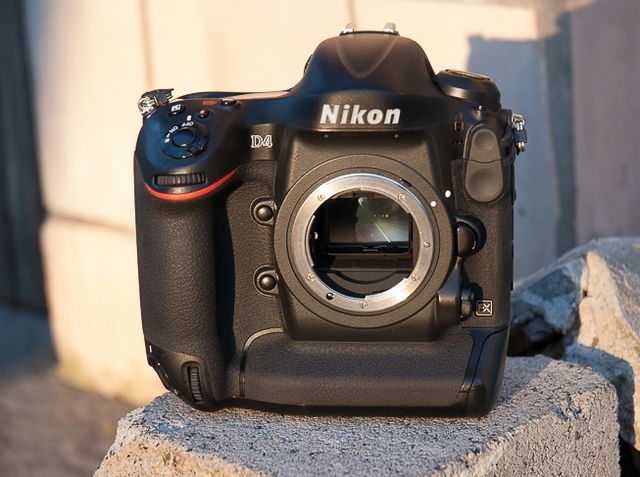 XQD cards are expensive and only slightly faster than the same CompactFlash. It would be better used two CF, well, or in extreme cases – CF + SD. Enough space;
ISO button is uncomfortable – you still have to score one of the function to change the sensitivity;
when shooting in aperture priority mode rear wheel is responsible for changing the aperture, and the front automatically becomes responsible for the exposure compensation without having to press a button. Thus, walking with included carcass, you can go in and get +3 eV Light Damaged frame;
microphone on the front of the device perfectly catches noise "screwdriver" lenses;
price, although this is a purely philosophical question.
Which glass to choose?
Perhaps strange in this review include such a clause. I am more than confident that the potential buyer of this carcass held in his hands more than a dozen photographic equipment and looking at the world not through a dozen lenses. But still, if you just suddenly decide to buy D4, because it looks cool and improves your karma, and have no idea what lens to buy, I decided to offer a couple of options. And, of course, cost of glasses will not be here.
Wide-fixes:
Nikon AF-S Nikkor 24mm F1.4G ED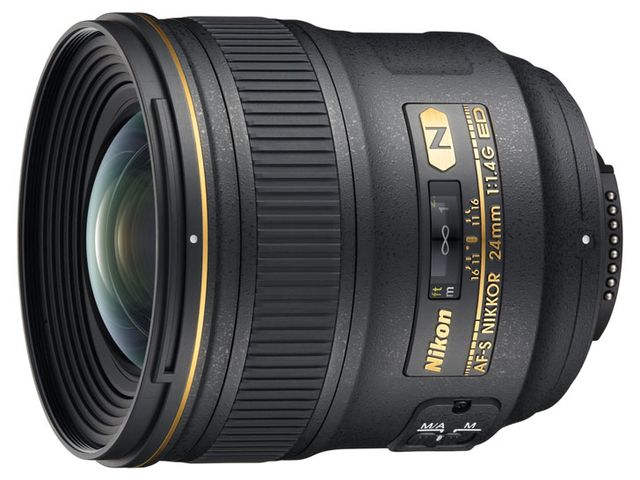 2K bucks price tag may deter many, but not professional, then this lens earning a living. Aperture Shirikov help lift everything – from weddings to reportage in the hot spot, from architecture to landscape. With outstanding performance, it can provide a cool and sharpness. Only this lens as Nikon D4, for those who know what it is and how it will be applied.
Nikon AF-S Nikkor 28mm F1.8G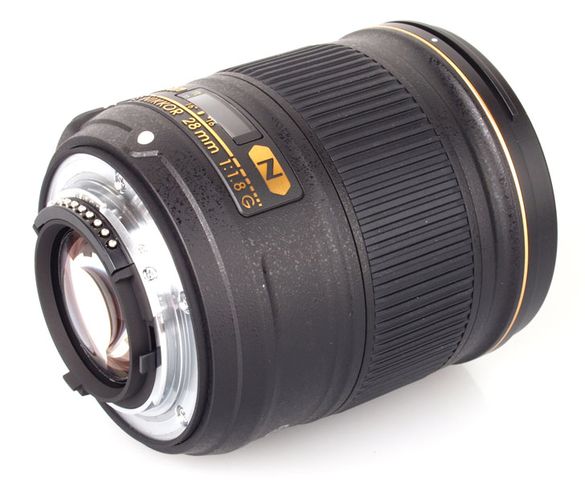 Relatively inexpensive wide-angle with a price tag of $ 700. Lets you capture the architecture and landscape, not limiting themselves in situations where their feet back off just nowhere. A great option for those who are just trying to understand what it needs from the wide-angle optics.
Nikon AF-S Nikkor 35mm F1.4G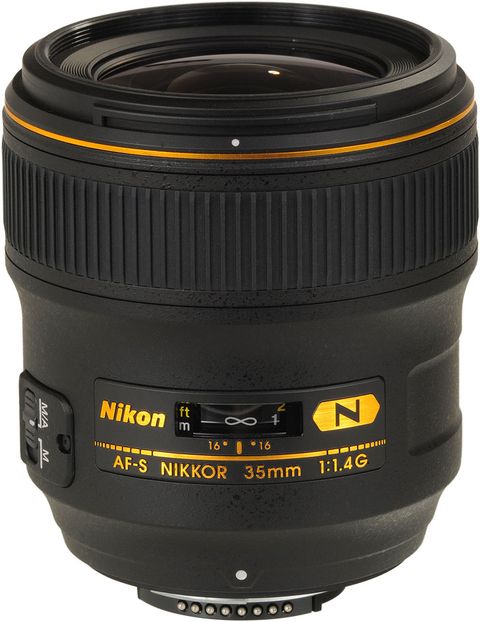 Shirikov 2000 thousand bucks. This is a serious, high-aperture tool for the job, which will help to effectively blur the background and shoot a scene in low light conditions. And in any case, a good result, regardless of whether the picture in preparing printed web or only.
Sigma AF 35mm F1.4 DG HSM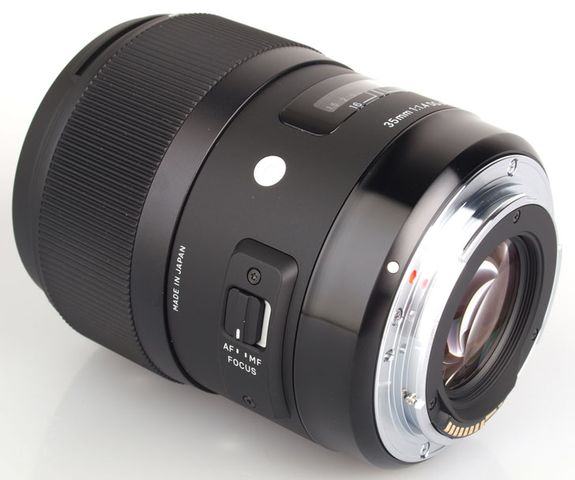 Excellent lens for your money. For $ 800 you get a representative series of ART, which has a steep figure properties, performance and field defects. I am sure that for many it is a favorite.
Wide-angle zoom lenses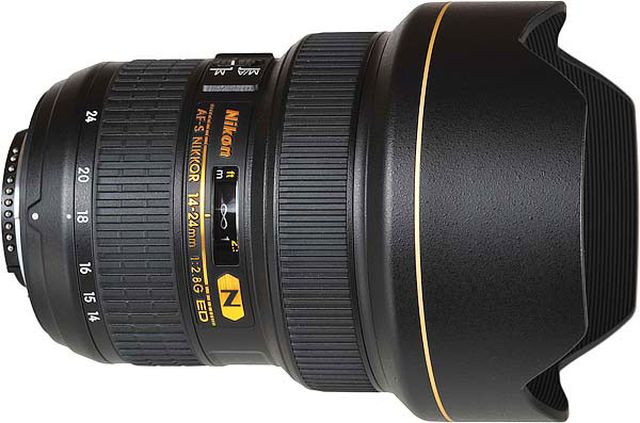 It is a recognized leader among many. Personally saw someone used it on Canon via an adapter. Do not believe me?Did you see his full review here . Worth about $ 1,700 a.
Lenses with a standard focal length (fixes)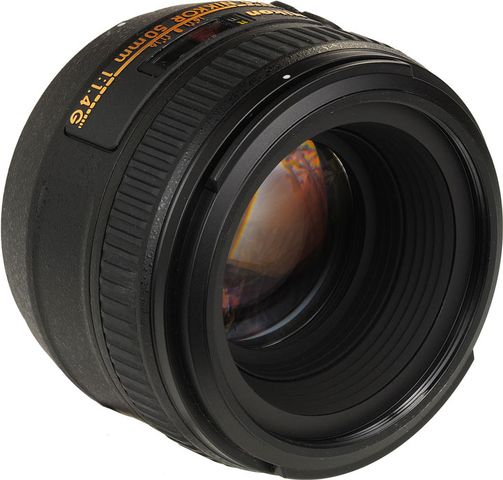 Perhaps this is one of the best (if not the best) fifty dollars family Nikkor. You can shoot them all – from portraits to landscapes, from genre to architecture. And all this for what it is 400 dollars. Not to be unfounded, give a link to the full review .
Standard zoom lenses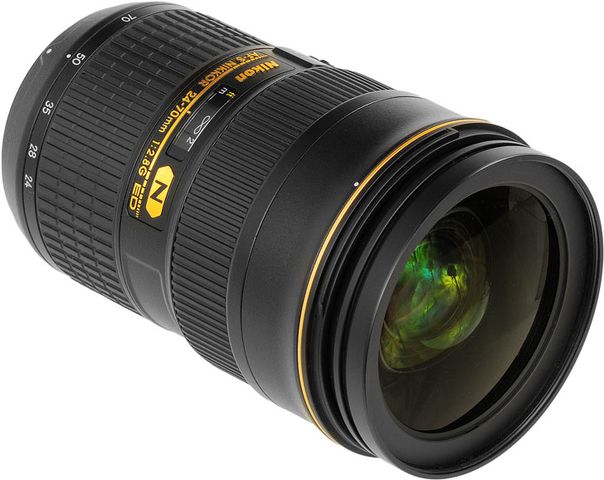 Full review here . For the price of 1700 bucks you get a rather big lens with decent values ​​and field defects, which will be just a lifesaver when the coffer with all park optics to take a not work. Them, you can shoot anything that comes to mind, without worrying about how it got too dark, or you can not effectively blur the background.
Fixes portrait slope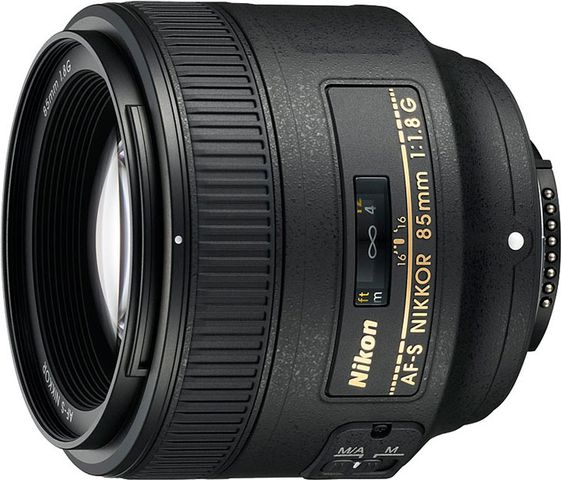 For $ 500 you can buy a copy of this and shoot portraits as well as their overall coverage. Small size and weight, good performance of field, low defects – all you get as soon as this glass screw on the carcass.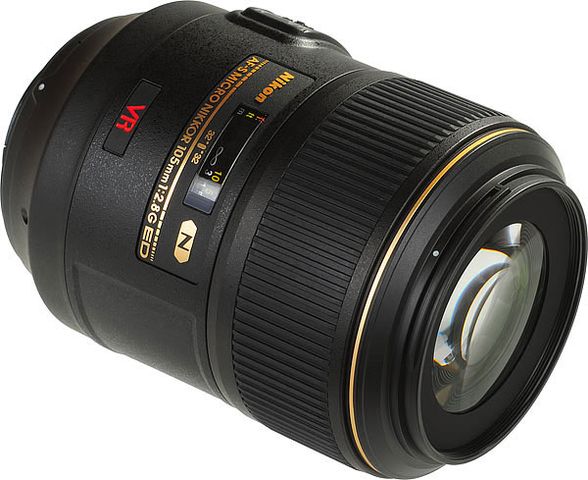 Portretnik with macro support for 850 bucks. Moderately compact, light, with integrated ultrasonic motor and Stabiae. In general, if the portraits of people and insects – your element – you can safely buy.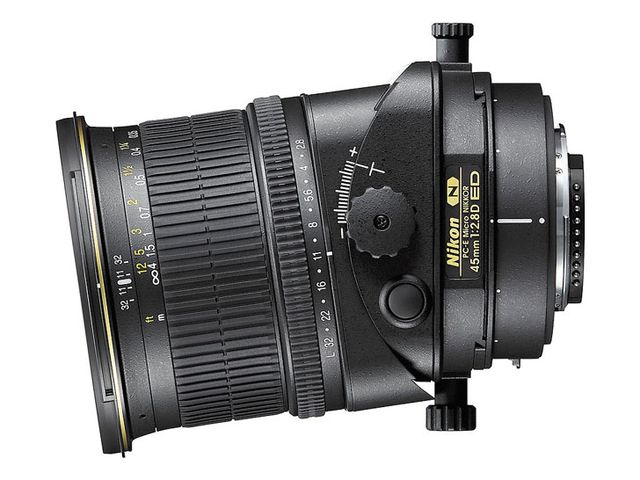 This macro lens with a focal length portrait costs 1900 bucks. But it is not the main charm of this. This TiltShift-lens that allows its owner to shoot great video and fotosyuzhety our world in miniature. As is known, these lenses were never cheap. Although one could argue that the capabilities editors allow you to do the same thing programmatically, take my word, it's not the same.
Telephoto lenses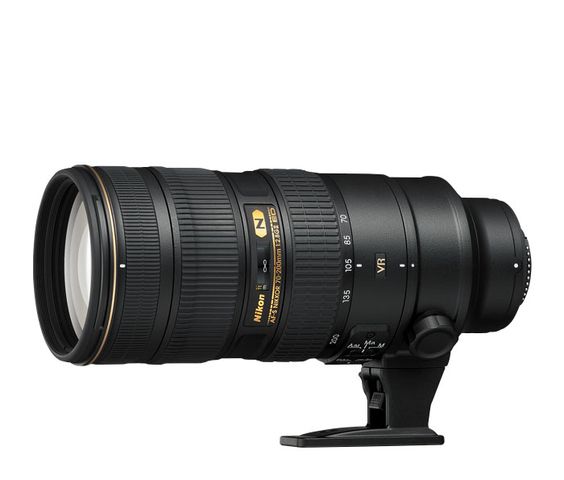 Telezum aperture with integrated Stabia and ultrasonic motor will allow you to shoot close-portraits and distant objects as easily as you can easily rotate the wheel approach. Heavy, large and reliable, this lens allows you to enjoy all the pleasures of the remote shooting everyone who laid out for him 2K dollars. A full review is here .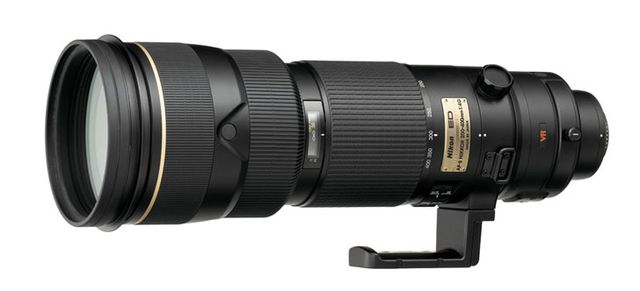 This is a completely different class of zoom. There is no focal lengths vary from portrait to telephoto and telephoto lens on a super-telephoto lens. Here's a pun. Such glass can not boast high aperture, but you can easily remove pimples on the nose passersby standing somewhere on the site survey at the Eiffel Tower.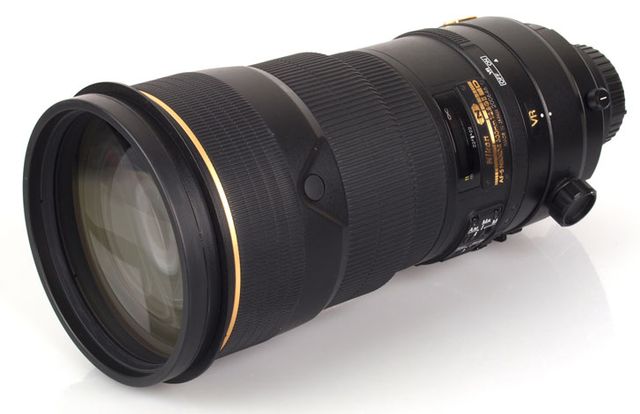 This supertelevik which, besides steep focal length has also impressive luminosity. Blur the background? Yes easily! Shoot in low light? Elementary.However, it is still all it is only on a tripod – if such millimetrazhe any hand tremor becomes creepy blurring. Yes, and it weighs – wow – almost three kilograms. Cost – 8K. Naturally, not our money.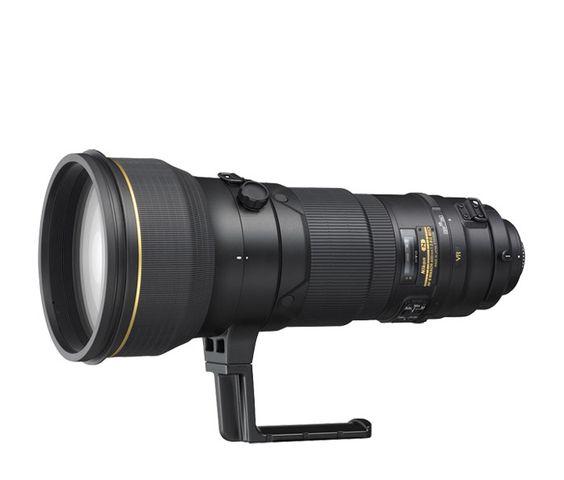 A variation on the theme of the previous fixation. Only a hundred millimeters larger one and a half kilos heavier and more expensive than 3K. This lens will be a welcome addition not only for remote shooting reportage (for example, treatment of the Pope to the people), but also useful for shooting wildlife. However, there is a negative aspect – you are unlikely to run away with him from a furious cheetah. However, and without it you are unlikely to escape.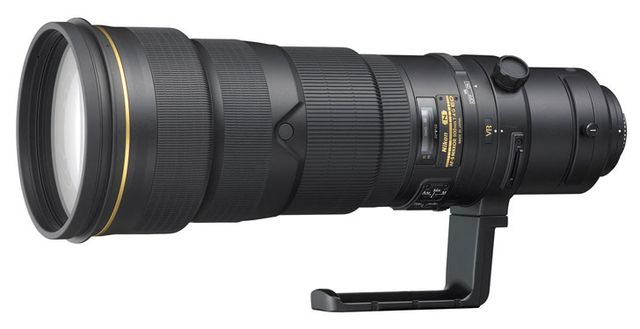 Chetyrehkillogramovy monster can not boast high aperture, but will allow to discern than busy suburbanites. Worth about $ 8,000 a.
Alternatives
Options to consider not so much. And in fact – is only one. You want to buy quality, neubivaemy expensive reportage camera with high performance values ​​ISO, excellent dynamic range, a huge number of buttons, settings and features built-in handle more, a huge park optics for selecting steep video capabilities, certainly FullFrame?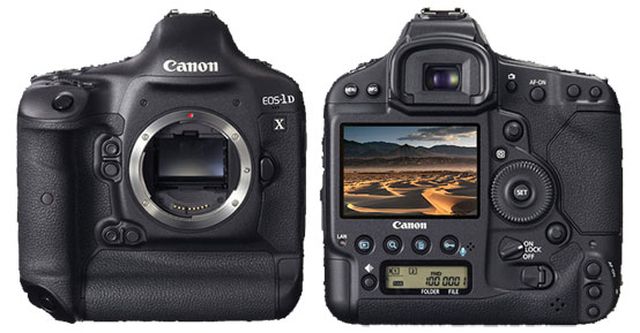 Look at the Canon 1Dx – in fact, the only possible alternative to this machine. Just do not forget that you do not get there software stitching Time Lapse. Although its advantages are also missing – for example, on more than 2 MP and 1 k / s faster. And yes, there are two CF, that's cool. Cost alternative to 7K dollars.
Alternatively, you can also consider the two chambers and not quite in this class – Nikon D800 – his full review here , and Canon EOS 5D Mark III. Despite the fact that these two cameras are positioned as studio tools that can compete with medium format, it is difficult not to agree as well, and that the more universal and balanced cameras not found.
Regarding Nikon is to say that on board – 36 megapixel sensor and processor Expeed 3, so that the quality of images and the noise level can not speak. Though it is understood that due to almost three times greater resolution processing time will go more, so wait speed hero of the review is still not worth it. Autofocus – on a level with D4, it is the same tenacious and fast – by the way, there are also installed 51 points, 15 of which – Crusades. But the burst speed – clearly not a competitor. Total 4 / s at full screen, and 6 / s at inclusion Kropa – is not enough for a full reportage work. Especially if you're shooting video in the hot spots. But in detail – Nikon D4 – the undisputed leader.
Nikon D800
Canon 5D Mark III – it has long become legendary camera. 24 Mn, a fast processor, a wide dynamic range and low noise – all this puts it on a par with D800. But there is one caveat – it has a 61-point AF, of which 41 – Phillips. It – it is unreal cool because tenacity and speed of this system Focusing impressive. The feeling that the camera will know what to grab and what to do next with him. But, oddly enough, the performance, even though reduce the number of megapixels, remains at a D800, but the burst speed is here already – to 6 / s. And it is – in full-frame mode.
Canon EOS 5D Mark III
It is also worth mentioning that both cameras have cool features for video, ingress protection and excellent mass and dimensions.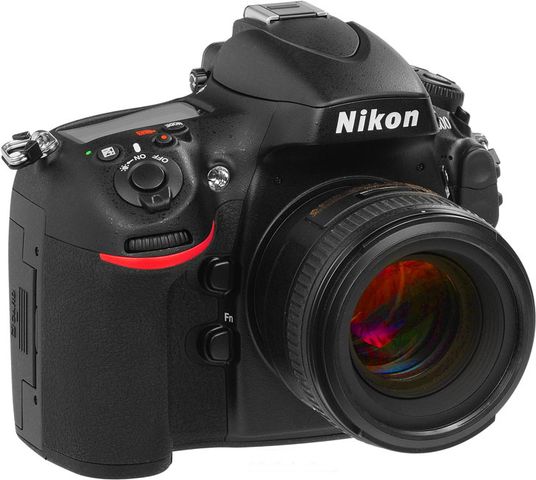 In order to address these carcasses as an alternative D4, you should consider what you'll be shooting.If you – a war reporter and ride on hot spots under the whistle of bullets – of course, do not spare money and buy D4/1Dx. If you even take pictures of animals in their natural habitat, you can safely choose a younger lineup. But the question Canon / Nikon will give you an answer only religion that you confess.
Summary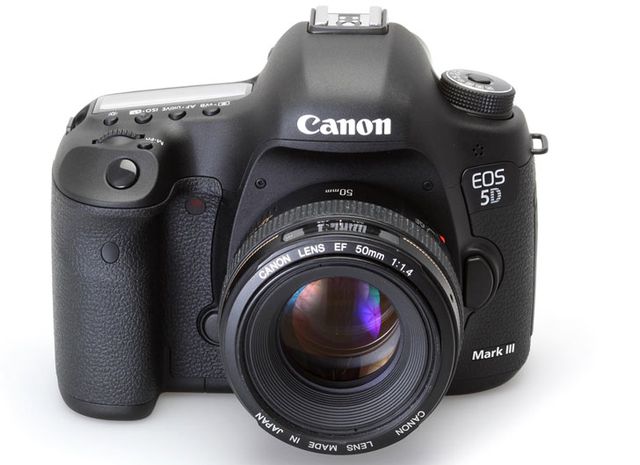 Five thousand seven hundred dollars, incredibly cool features professional direction, high ISO performance for both photos and video … to enumerate all the advantages I will not. It can be read in text. At first glance it seems that the price is incredibly high, but at the same time for the money we receive is excellent neubivaemy product for professionals who provide reliable operation in all conditions and make only think about how to get the result, and nothing else. Cheap professional solutions not and probably will not. After all forces to create them spent much more than a product for consumers. A deficiencies as such it does not have. And if there is, then they can be easily reconciled.
Read another very interesting article about alternative energy of the Sun, water and air.