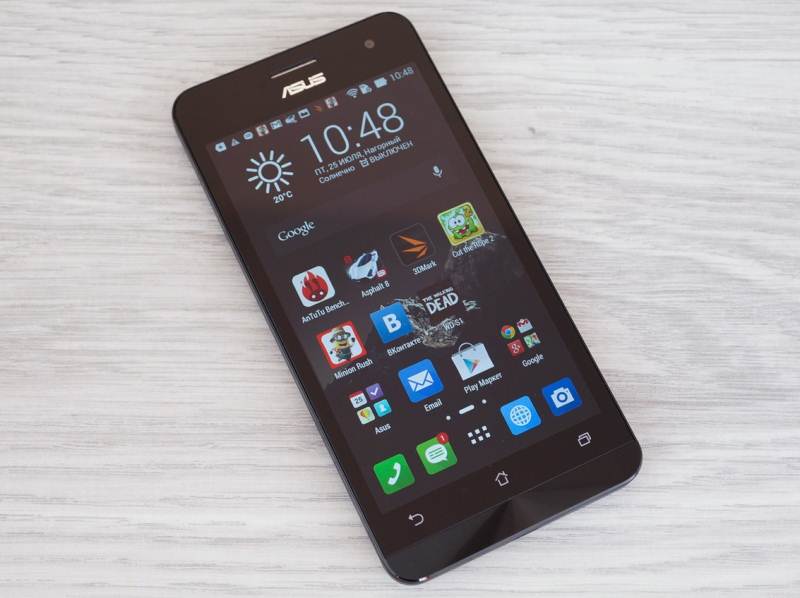 Zen Buddhists revere as the most direct experience of the correct way of understanding the world. And we, in turn, take this approach and test Asus Zenfone 5 –  "Zen-background" – in practice. Will the Zen know its HD-screen, Intel Atom processor and 8-megapixel camera – we meditate on it in the review.
Inside the small black box in which to reach Asus Zenfone 5, we found packed in cellophane smartphone application instructions and warranty card, charger, USB cable and headphones headset.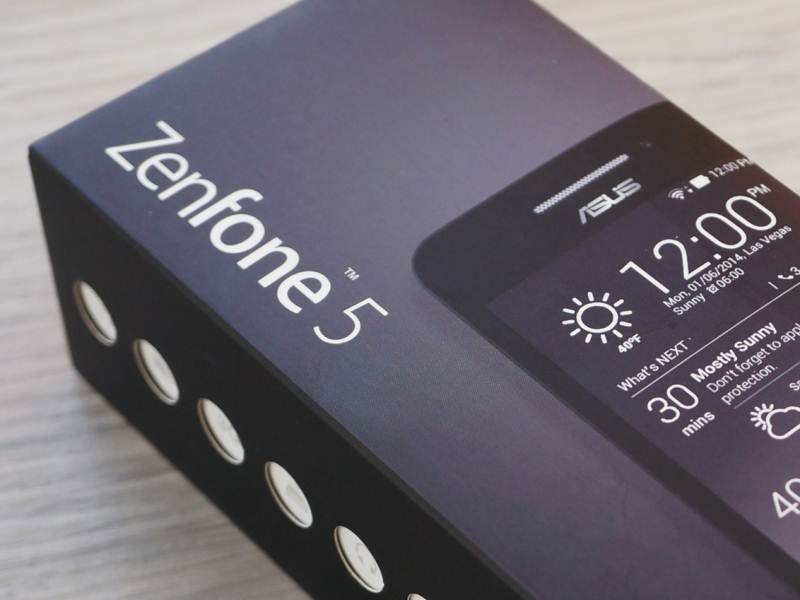 To look at the headset is not particularly impressive, but in fact gives a very deep, albeit slightly hollow sound with decent bass. Perfect sound proofing in the ears headphones fit like a glove. They also attached two pairs of ear cushions of different size.
Appearance Asus Zenfone 5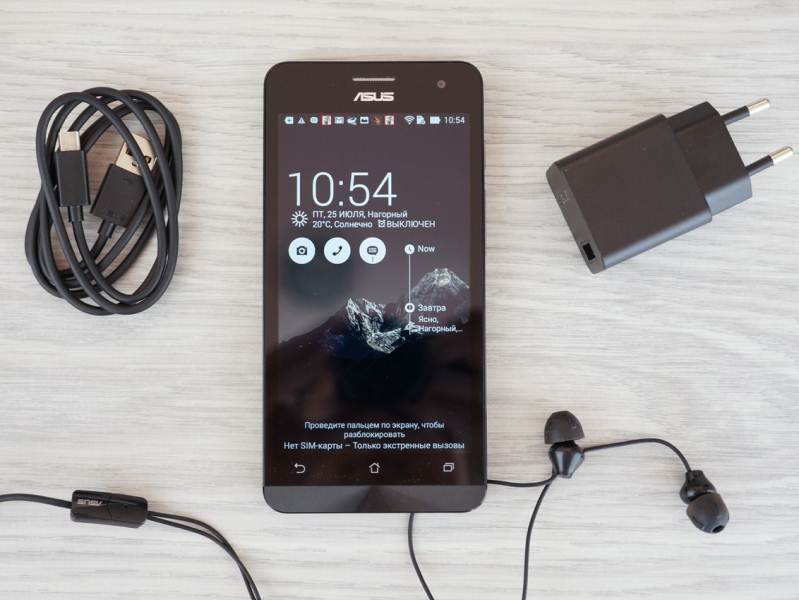 Asus Zenfone 5 looks very interesting. Average cost 7500 rubles usually does not involve sophisticated design, but in this case we are dealing with an exception to the rule.
Photographs on smartphone black, but he also produced in white, red and gold colors.
Verge of a rectangular body slightly beveled at the bottom of the front panel – an interesting metal insert with radial grinding. The rest of the panel is covered with glass Corning Gorilla Glass 3. Under the screen are bright button "back", "home" and "menu", they are not equipped with lighting, but can be seen in the dark.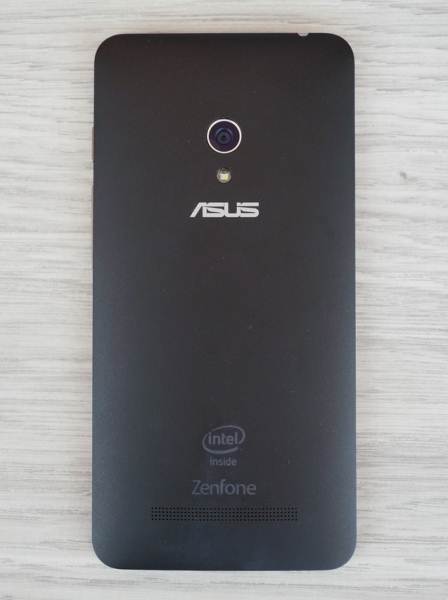 Above the screen – silver logo Asus, shifted to the right-facing camera, and next to it, a light sensor. The logo is silver earpiece grill.
MicroUSB connector is on the bottom side of the device.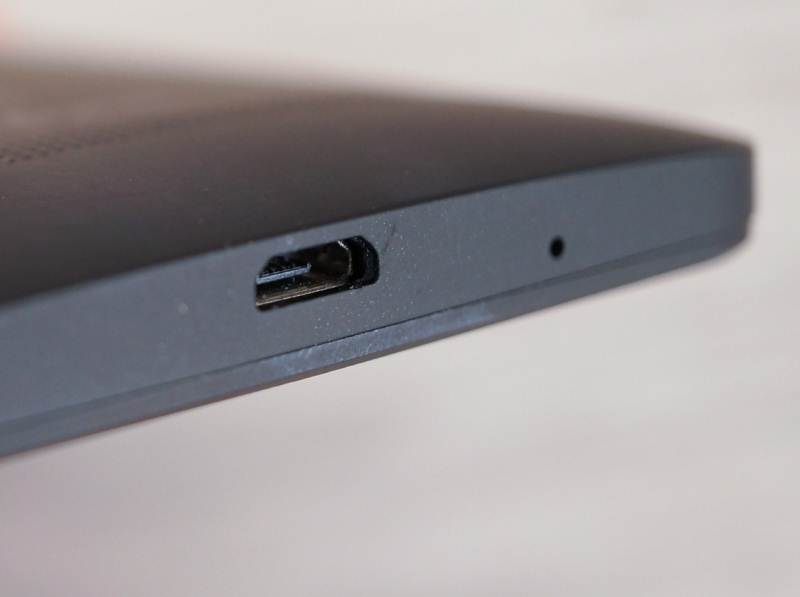 Metal on / off button and volume changes are located on the right side of the smartphone also got texture radial grinding. Would like to see the buttons were a bit harder, but it's from the subjective feelings.
At the upper end of the smartphone imposed 3.5mm jack and the microphone hole.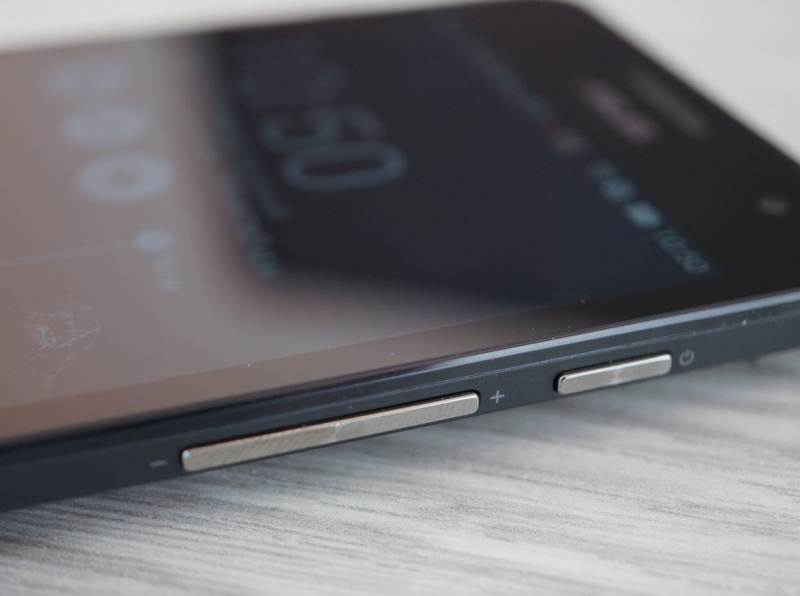 We proceed to the rear of the unit – here we see a bit recessed compared to cover the main camera, which is located under the flash and another manufacturer's logo. External speaker pronounced in the lower part of the panel.
Some design elements very recognizable by the industry, but, as they say, "any accidental coincidences." In any case, this does not deprive Zenfone unique charm of simplicity and quality materials.
Ergonomics Asus Zenfone 5
Diagonal five inches longer seems neither big nor small. In arm rests smartphone excellent tactile feel of soft-touch surface on the back cover – the most pleasant. Velvety plastic bit collects fingerprints, but they are easily cleaned.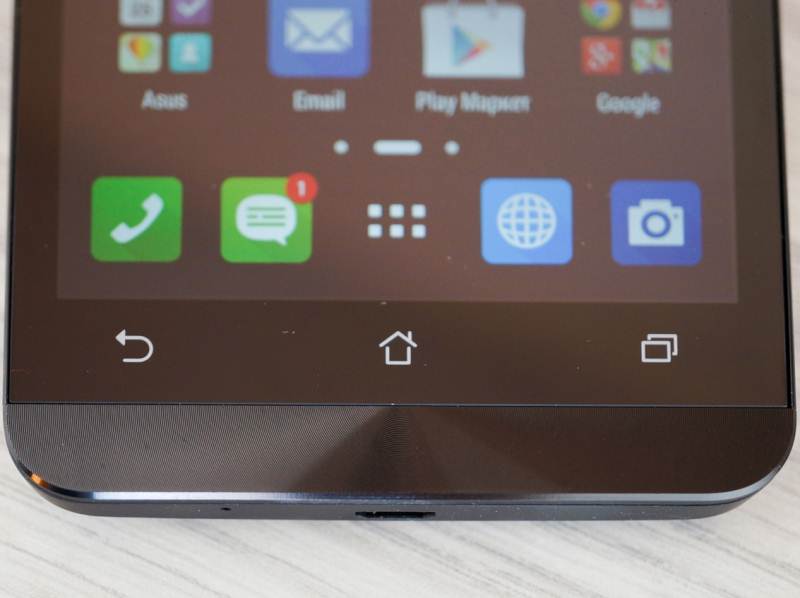 Thin, lightweight, fits the hand – form factor very devaysa has to ensure that they enjoy as often as possible.
The cap is removed easily and gets very tight in place. No gaps, cracks and so on in the body is not, it is perfectly assembled. In general, to use a very handy gadget.
Screen Asus Zenfone 5
Five-inch IPS-display Asus Zenfone 5 We were pleasantly surprised and in some ways even struck. Maybe it's the cutscenes and well-chosen fonts, but at first glance it seems that the screen has a resolution of not less than FullHD, although in fact it 720×1280.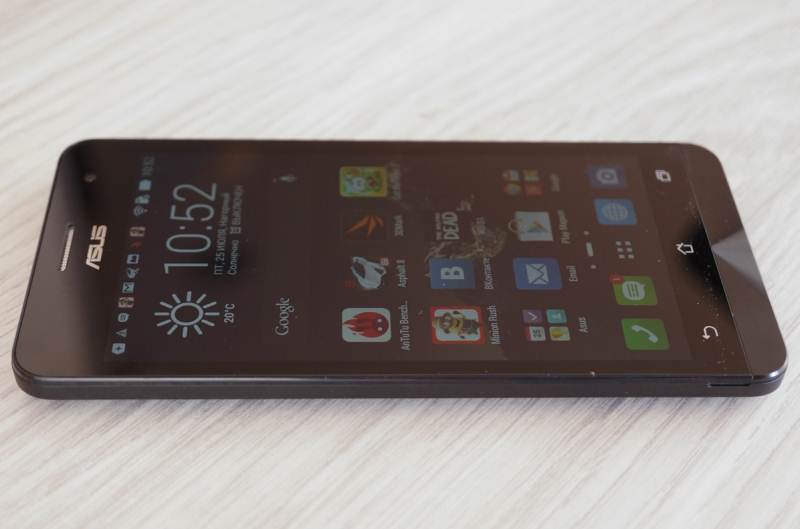 Just peering into the small text and detail, you will notice the pixels, so the image is clear and smooth. Color reproduction is also great.
Incidentally, the company established a smartphone app to calibrate the screen, where you can move the sliders color temperature, hue and color saturation by adjusting the screen for yourself. In our subjective view of the default settings look best, but the taste and color of all the markers are different, and the possibility of flexible individual calibration – it's always a plus.
On the bright sun screen starts to go blind, but in general it is bright and almost no glare. Automatic brightness adjustment, by the way, always works quickly and gently, then display "pass."
Touchpad that recognizes up to five simultaneous touches, has good sensitivity and easily copes with gestures. A GloveTouch technology further enhances the sensitivity and allow you to interact with the gadget gloves. In the Russian winter, this function will certainly be appreciated.
In general, the fault is almost impossible to anything (except for behavior in the sun), but there are many reasons to praise – very high accuracy, flexible settings, sensitivity, and, of course, color rendition.
Interface Asus Zenfone 5
Top of the operating system Android 4.3 on Asus Zenfone 5 installed proprietary shell ZenUI. For its appearance characteristic variety of color, lots of rounded corners, tiled and a minimalist application icons.
Zen UI is very well developed in terms of design, and despite the explicit reference to the interface familiar to other smartphones, perceived and looks good – impressed fonts, animations, pleasing color combinations and adorable icons. Works too well: the system does not always responds instantly, but differs in the general smoothness and lack of significant braking and lockups.
Separately, you can say about the appearance of such banal things like dialer. It seems to be a trifle, but it is used very often and beautiful design "dialer" certainly pleasing to the eye. The same can be said about the SMS. The built-in keyboard is attached a series of numbers, so there is no need to switch back and forth when dialing numbers.
Among the pre-installed on Asus Zenfone 5 programs in a separate folder contains common application from Google – does Chrome, Maps, Gmail, Google+ and so on.
Established group branded apps ZenLink, the principle of which is based on the use of Bluetooth.
PC Link allows you to display an image from your smartphone on the wireless screen; Remote Link transforms your smartphone into a remote control the PC; and Share Link – it's just something like a client to transfer files via Bluetooth.
Other brand utility delivered in a separate folder. In our case, this is a lovely reminder organizer-Do It Later, where you can drive to-do lists by category, and, for example, we have already mentioned the screen calibrator Splendid.
Has its own configuration wizard power saving modes, which, depending on the prevailing type of activity is supposed to switch to phone mode, music, games or watching movies. This should be useful for those who can, for example, for a long time to hang in the game during a trip on the subway, or to save charging while watching a movie.
In SuperNote curious can now create handwritten notes – the text should be written in a special window, and then he is automatically reduced and grouped by line.
There are other "native" applications, including fun gadgets like Mirrors, simply outputting the screen image with the front camera, but to dwell on them, and we will not move on to the next item on our review.
Performance Asus Zenfone 5
Asus Zenfone 5 is based on a dual-core Intel Atom Z2580 processor with a frequency of 2 GHz and a graphics accelerator PowerVr SGX544MP2. We got the version with 16 GB of internal memory and 1 GB of RAM.
Web surfing, social networking, reading – for this and similar household tasks Asus Zenfone 5 fits perfectly. Only sometimes with slow scrolling, the image moves with a twitch, but it does not occur regularly and may be more related to the optimization of specific applications.
Browser starts to slow down at the seventh-eighth tab. 720 and 1080p videos played back smoothly. Dialer, SMS, contacts and almost all utility work is not satisfactory and the slightest braking.
Lightweight body and a five-inch screen for gaming, so we decided to check the performance of our experimental games. We started with a simple but fun toy Cut The Rope 2, and with her Asus ZenFone 5 decides not that great – great.
Very good and went smoothly Dead Trigger 2, but there have been rare hitch, the same was with Minion Rush, which generally went smoothly, but with slight braking.
In racing simulator Asphalt 8 and if we are faced with hitches, they were minor and did not affect the gameplay. In general, with regard to the smoothness of the animation, Asus Zenfone 5 shows himself a good solid four.
Now for the cons: the more or less serious load – in this case, 1080p video games and heavy – housing Asus Zenfone 5 heats. In the course of the game Asphalt 8 body temperature increased after the first race passed us.
In the synthetic tests Asus Zenfone 5 showed relatively good results and rating devices AnTuTu caught between Samsung Galaxy Note 2 and Samsung Galaxy S3 with a score of 19351.
To summarize: the operating system and basic utilities work "Hurrah" smartphone cope with heavy pages on the Internet and most of the games, including heavy, but under heavy load begins to heat up.
Camera Asus Zenfone 5
The main 8 megapixel camera has a flash and autofocus and takes pictures size 3264×2448 points.
Camera app provides many opportunities for customization. Also manually change white balance, ISO and exposure, you can enable protection against jitter regime change focus from automatic to "infinity", and set the volume key on the descent or simply touching the screen. Also there is a self-timer 2, 5 and 10 seconds.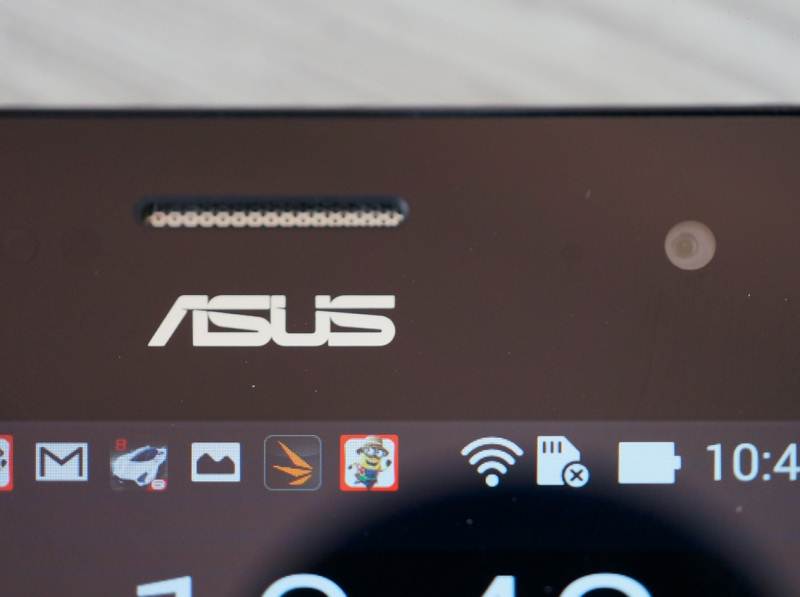 Now go through the shooting modes, among them but the most that neither is a standard HDR and panorama is a very, very unusual, such as the mode of "Thumbnail" artificially blurry frame around the composite center. Shape blur, you can choose a circular or linear. The result is not in all cases successfully, but it's fun and sometimes spectacularly.
I'm fine with smartphone Macro: You can shoot almost close, the camera pulls out the smallest details and fine – certainly in the context of mobile photos – blurs the background. In this case, the pictures speak for themselves.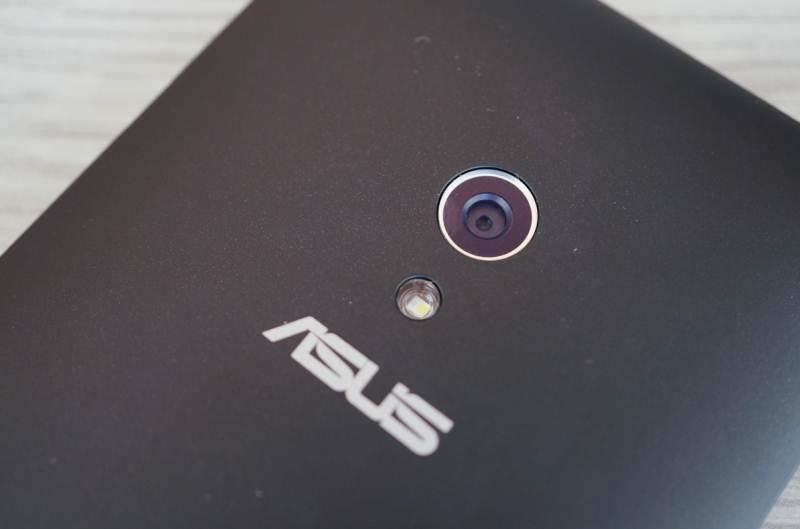 Example macro with artificial lighting.
Pictures are very clear, detailed, without any noise and error auto exposure.
One of the major chip camera – Low Light Mode Low Light Mode. Not without noisy and blurry shots, but overall a decent night shot with natural colors.
Finally – panoramic pictures.
And the test movie to show you the features of the camcorder.
We have a two-megapixel devaysa front camera. Stars in the sky, it is not enough, but makes relatively clear and legible images.
Wireless interfaces Asus Zenfone 5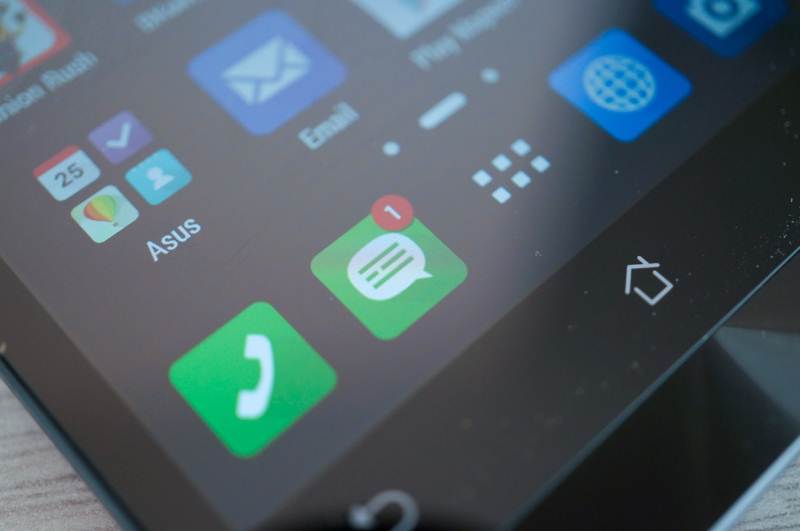 Asus Zenfone 5 got two slots for "Sims" both – size microSIM. Smartphone good catches mobile network quickly clings to Wi-Fi; problems when a signal is detected during testing Wi-Fi, GPS, 3G and Bluetooth we did not have to face. GPS is working properly, so you can use the device as a navigator. More smartphone supports Miracast, so that it can connect to a wireless screen and broadcast it on the image with the gadget.
Autonomy Asus Zenfone 5
When the battery capacity 2050 mAh special vitality Asus Zenfone 5 can not boast. Nevertheless, 1-2 working days – depending on how exactly to use it – smartphone missing. We lived it full time, and in the evening there were still 30% percent – it provided a permanent job 3G, frequent calls, occasionally reading twitter and the like. By standby mode no complaints, per night phone loses 3-5% charge.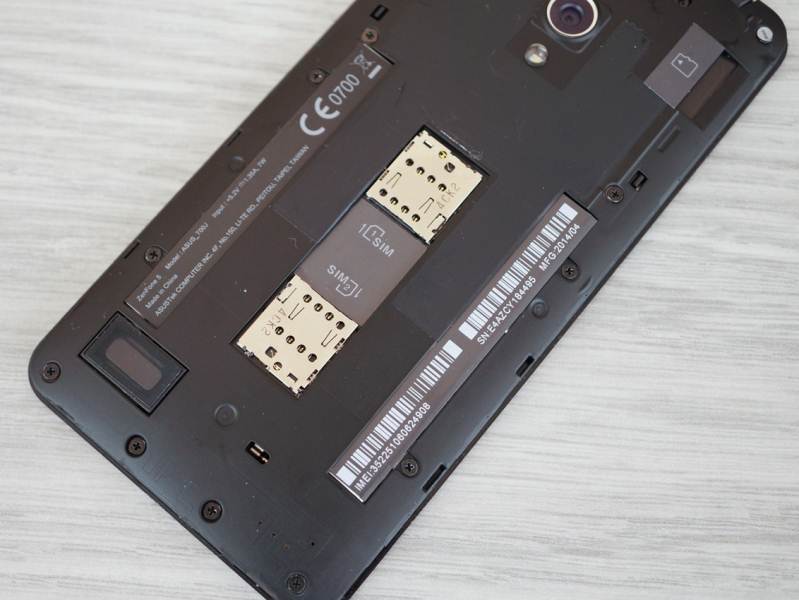 Video playback smartphone discharged for 4-5 hours. Serious games consuming about 20% charge per hour. In general, it is not the best performance, it is necessary either to carry the charger with you, or to save the battery, giving up playing games, watching videos and other energy-intensive processes.
Results Asus Zenfone 5
Do not know, how about learning Zen, but got a nice smartphone: screen quality, lightweight and slim body, good camera, in the end, beautiful interface. Of course, there are disadvantages, for example, heating under a load. But its value – and the average price for Asus Zenfone 5 is 200$- a gadget to be very balanced and, simply put, the best.
Pros Asus Zenfone 5:
good camera
variety of software
clear screen.
Cons Asus Zenfone 5:
sometimes heated,
not the highest autonomy.
Read another very interesting article about alternative energy of the Sun, water and air.