Rapoo The company continues to develop its range of fast wireless keyboards at this time we got to review as many as four keyboard. A common feature of all the monitored items is to use the wireless interface, ultra-thin stylish body, scissor key mechanism and high build quality.
Rapoo E6100 model has both white and black color options, is equipped with Bluetooth version 3.0 and is positioned as an assistant to work with laptops, smartphones and tablets. The company says OS support families of Windows, Mac OS, iOS and Android, but recalls that the operation of all functions assigned to the keys depends on their support in the operating system.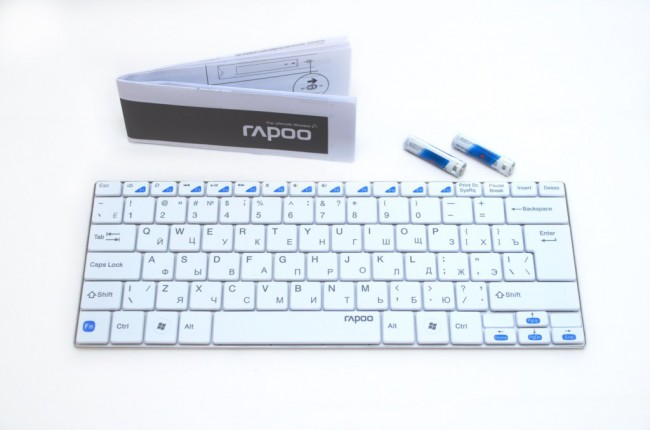 Focus on portable devices seen in the activation function [F1] – [F12] key only when the key is pressed [Fn]. Recruitment, selection, text wrapping is convenient due to the presence of the cursor keys and tactile feedback does not replace any vibration.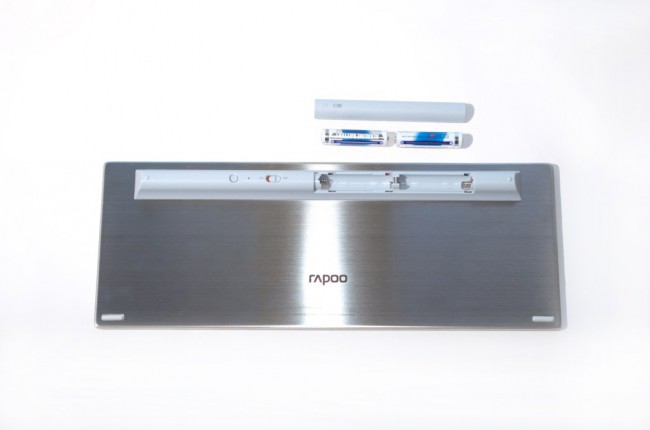 The only thing missing keyboard, so it's a modifier CapsLock indicator and low battery indicator, because the protocol used bluetooth is not the most energy efficient and allows the keyboard to hold on without changing the batteries for a few months. But the very decent call quality and meets the stated ten meters. Rapoo E6100 excels in all the on-screen keyboard tablet and, especially, the smartphone. A small size (288mm x 110mm) is virtually weightless keyboard hint at the drawing of the plate diagonally and any religion.
Rapoo E9050 visually difficult to distinguish from its predecessor, as it has an identical layout and color scheme. But, nevertheless, this model is different role. While holding down the [Fn] is not activated functional [F1] – [F12] key, and their multimedia alter ego. To connect the included USB radio module with an operating frequency of 2.4 GHz, but used in this model, the data transfer protocol is more energy efficient. And, it is estimated, from one set of batteries, this keyboard can run for about a year.
A set of large amounts of text is comfortable after getting used to such a compact layout. This helps in a large surface of the keys, their precise mechanism of operation and, in fact, the experience of working with notebook keyboards. Next to the battery compartment security slot for a USB storage unit when traveling.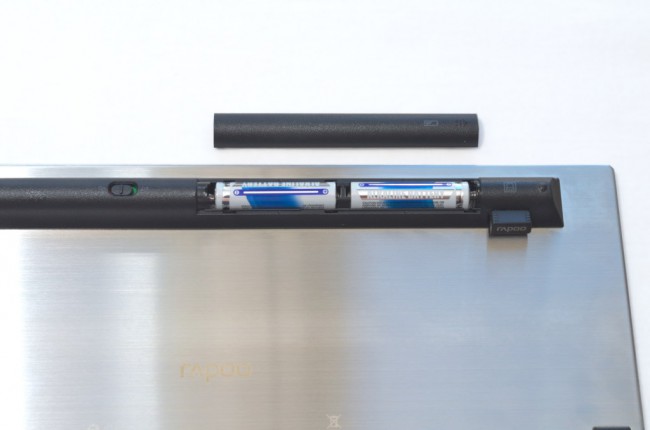 This model could well make the company brand and nettop computers ITX form factor. And would look great next to the majority of the "lap-" "no," "ultra" and other "beech".
Help in working with the dual interface of Windows 8 will help us model Rapoo E9180P. Its part of the keyboard is similar to those considered above, but the large touchpad provides a new experience in management.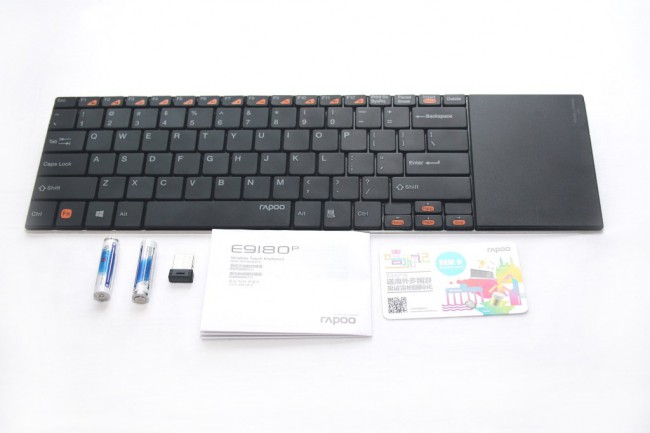 On such a large area is not only comfortable to control the mouse cursor, but also can play back multi-finger gestures. The surface was pretty good and does not leave fingerprints. When you work with operating systems that do not have support for gestures, the device itself recognizes dozens of gestures and translates them into pressing combinations of keys on the keyboard and mouse. Energy Efficiency keyboard is similar to the above E9050. But the presence of the touch surface is different. The expected life of one set of batteries, depending on the frequency of use of the touchpad, about six months. This model turned versatile and suitable for all kinds of tasks.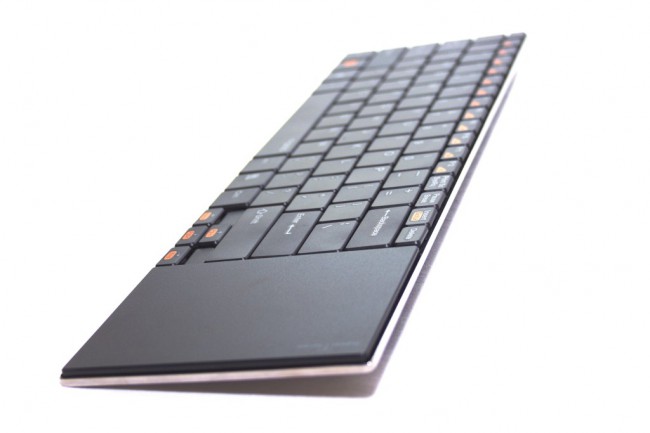 It is equally well cope with doing presentations, management HTPC, and even in everyday use of your computer will not be in the side. A wireless module will provide reliable communications without interference at a frequency of 5 GHz.
But Rapoo E9270P Black though stands out among its tiny sisters, but has all the family traits. In the presence of a metal base, low key travel and a couple of complete batteries. At the same place and a USB module with an operating frequency of 5 GHz.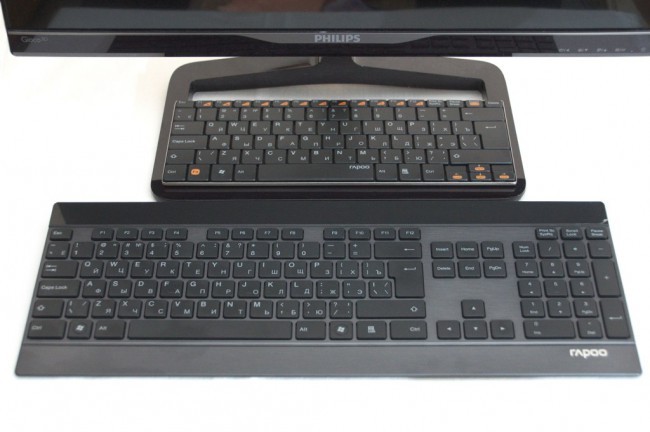 Its distinguishing feature is an island location of the keys, which helps with touch-typing, but that's very pressing was not so informative. Got rid of the keyboard and the keyboard layout compromise received full ISO layout with all the attributes. Not without its highlights – glossy black strip is provided with a touch-sensitive multimedia buttons.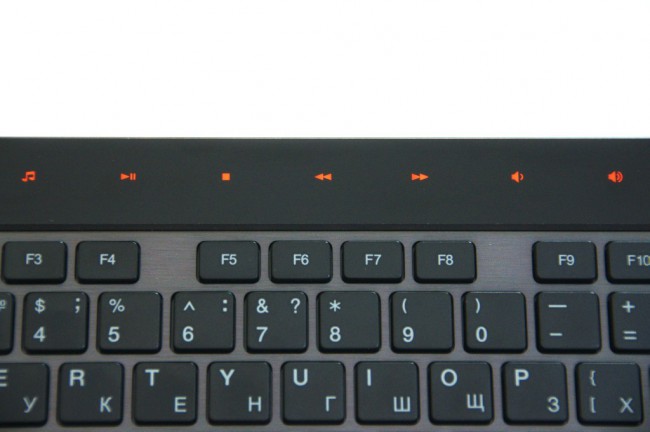 Who betray their presence LED indication only at the approach of his hands, and their activation is indicated weak vibration vibromotorchika in the depths of the keyboard. At the appropriate point on the [Esc] key prudently low battery indicator appears. Which is destined to see only selected as succinct format elements "AA" will not allow the keyboard to lose heart over a year.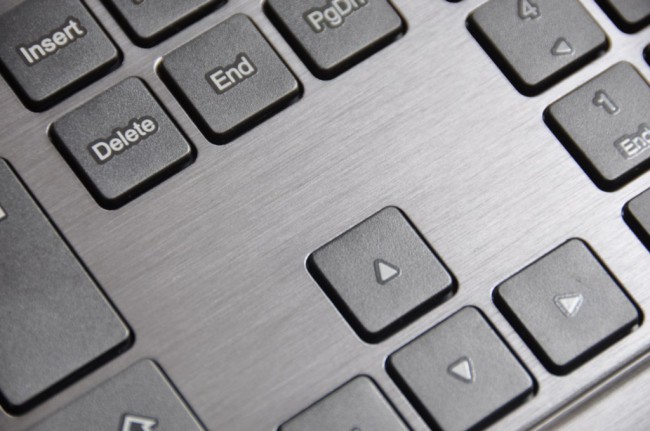 Texture "brushed aluminum" adds charm slim profile. So elegant and stylish keyboard will grace with his presence any desktop.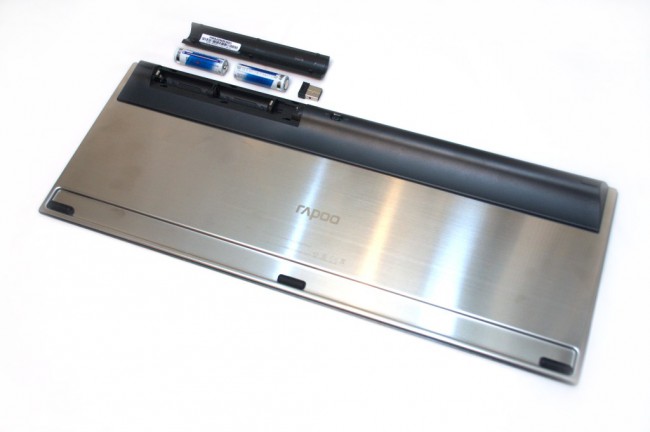 The experience of love with all of these keyboards to evaluate them as a very high-quality, thoughtful and unpretentious assistants in all the areas where you may need only a keyboard. It sounds a little weird, but in an age of technological progress never knows there is a problem easy management of a refrigerator or a washing machine. As is already the case with TVs, tablets, smartphones and media center.
Read another very interesting article about alternative energy of the Sun, water and air.