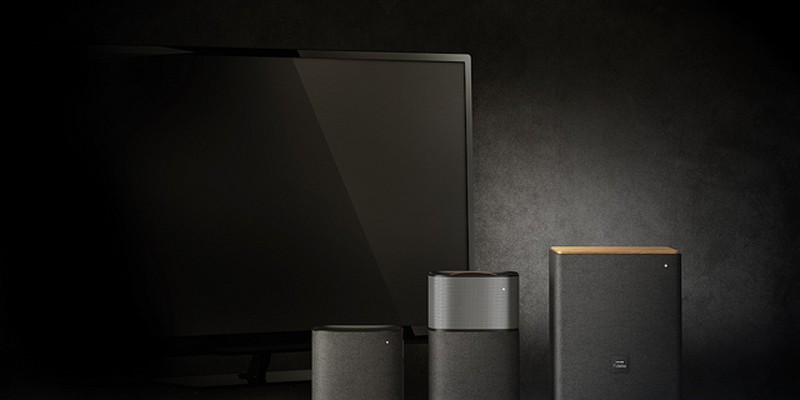 Philips has introduced a new acoustic system E-Series, a good solution for those who want to enjoy high-definition sound wirelessly. E-Series – the result of the latest developments in the field of Philips surround sound on request (Surround on Demand). One of the interesting qualities of the new items – a unique design with a removable top speaker, giving the opportunity to make the two speakers for the four possible surround sound.
According to lead marketing manager for Philips, new acoustic system E-Series have been created in response to the growing need for high quality sound without unduly large speakers and wires cluttering the room . Wireless speakers can be installed in any part of the room and be confident in excellent sound quality.
Speakers E5 are streamlined , their height is only 40 cm double BASS technology provides a deeper sound and rich bass . Tweeter with a soft dome ensures clear sound . The device has two HDMI ports and enables you to listen to music from your smartphone , tablet or laptop through Bluetooth technology with support aptX ® and AAC. Speakers E5 is also equipped with NFC technology to connect to multiple devices with one button. Inconspicuous button on the device allow you to control the volume, skip tracks . Speakers are equipped with wireless subwoofer, making the sound more powerful and allows you to feel in a movie theater .
According to the company's E-Series models fit perfectly into any interior . The lower part of the speaker is made of elegant black material with stainless steel with warm wood details and a leather handle makes it easy to detach the top of the speaker.
Read another very interesting article about alternative energy of the Sun, water and air.