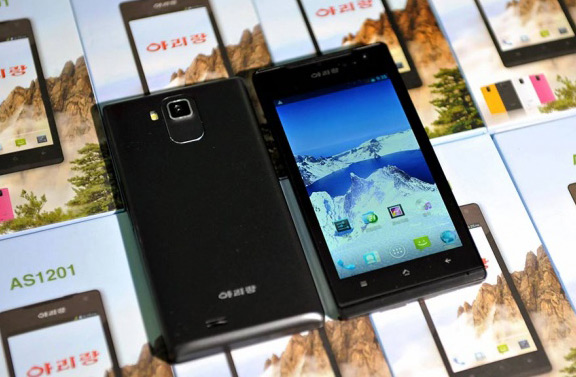 North Korea rarely gets to strip publications for IT subjects, but for now this is the case. It is about creating the first North Korean mobile device.
During the visit of President Kim Jong-un to the factory in Pyongyang, the leader introduced a gadget that has been called the first North Korean smartphone. This was reported on the official website of Korean Central News Agency.
It became known that the country produce their own tablets based on Android. The pictures from the factory, which was visited by Kim Jong-un, is seen as the first smartphone running on the same system, the version of Android 4.0. The design submitted by the device is no different from Western standards: the touch screen and the camera lens is on the other side.
In the official reports is a set of words of wisdom, and the head of the development of high-tech production, but did not say a word about the real characteristics of a smartphone, except that his camera "with a high number of pixels."
The unit decided to call the "Arirang" after a famous Korean folk song which is registered in the UNESCO among the Intangible Cultural Heritage of Humanity. A song in honor of both Koreas, she gave the name to several festivals in the country.
"Kim Jong Un has noted the usability of the phone, but also stressed the quality of the camera device" – Reports to KCNA.
In North Korea, with a population of 24.5 million people, mobile phones are only about half a million inhabitants. In addition, citizens are denied access to the Internet.
Read another very interesting article about alternative energy of the Sun, water and air.