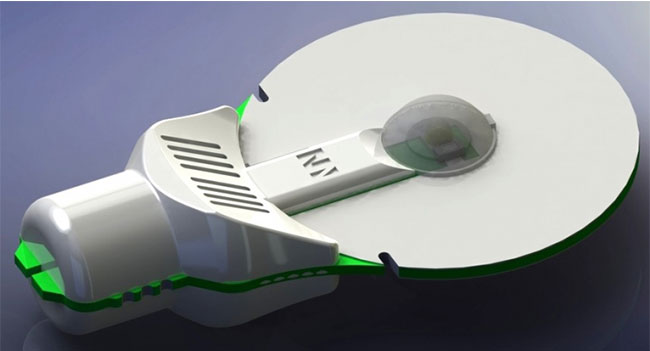 LED lights have several advantages compared with incandescent or compact fluorescent lamps. In the process, they consume very little power. Their production does not require the use of toxic materials. In addition, the life of the LED lamp is large enough.
However, all these advantages crosses one very significant drawback. Price LED bulbs is measured in tens of dollars. Because their sales are still very modest. Startup NliteN decided to rectify this situation. Turudik startup founder Andy (Andy Turudic) states that it is possible to significantly reduce the amount used in the production of LED lamps materials (and correspondingly reduce direct operating costs and the cost), if you make them flat, not round. Flat lamp 2D-Lite LED Disk has a thickness of 2 mm. It is the equivalent incandescent lamp power of 60 watts and provides a luminous flux of 800 lumens. Versions are available with a color temperature of 4000K (cool white) and 3000K (warm white).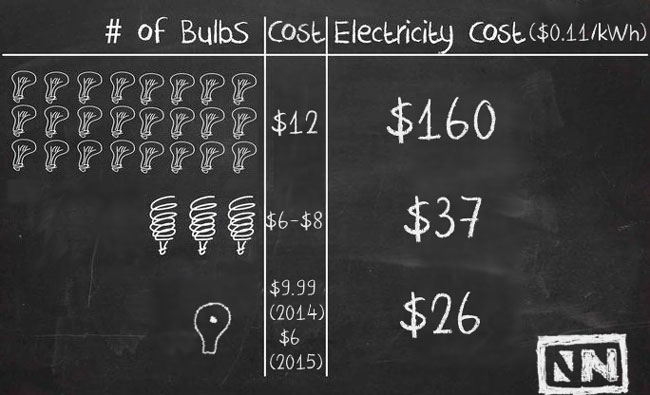 NliteN intends to raise money for the production of lamps 2D-Lite LED Disk on IndieGoGo . For 60 days you need to dial in the amount of $ 250 thousand in the case of success, selling lamps begin in spring 2014 at the initial price of $ 9.99. With mass production throughout the year, it can be reduced to $ 6. By the middle of next year and is scheduled to release a model with a color temperature of 2700K and 5000K.
Read another very interesting article about alternative energy of the Sun, water and air.