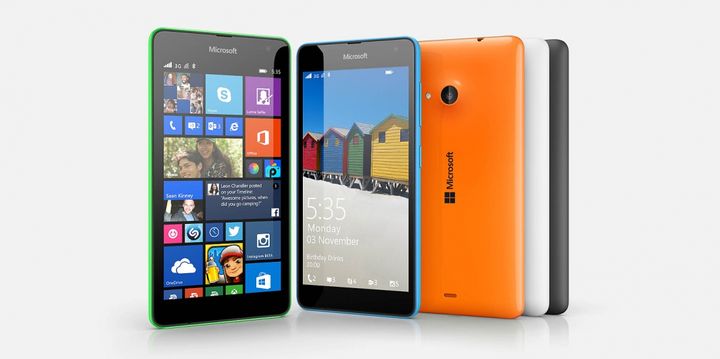 Purchase by Microsoft, Nokia was completed some time ago, but for a long time, the uncertainty in the air, what will happen to the Nokia brand in smartphones. Whether to leave the legendary Finnish Microsoft badge or begin to promote your own name in this area. And not so long ago, it was officially announced that in Redmond chose the second option and today was presented the first herald of the new wave of Lumia, this time not Nokia, but Microsoft Lumia 535.
Yes, now the new line of Lumia smartphones will have the logo of his new "master" on the back cover as well as on the front. But, in fact, they are little different from the already familiar to all Microsoft Lumia. The same colored caps plastic, such as OS, same design. So far, only changed the name on the nameplate and all. It is worth noting that the smartphones that have been released under the brand Nokia will continue to go under it.
Microsoft Lumia 535 – the era of post-Nokia officially launched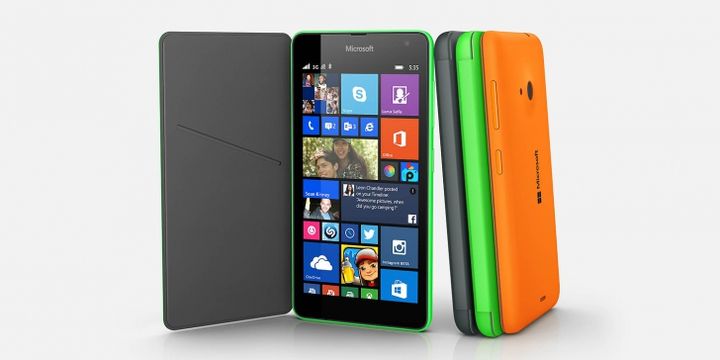 It is a novelty in the face of Microsoft Lumia 535 – a smartphone belonging to the segment of the budget, both in price and characteristics. So it is set 5 "IPS qHD (960 x 540), quad-core processor Qualcomm Smapdragon 200, clocked at 1.2 GHz, 1 GB RAM, 8 GB flash drive, expandable via microsSD up to 128 GB, the battery capacity 1905mAh, two cameras, two 5 megapixel (front and rear), all running Windows Phone 8.1 with Lumia Denim on board.
The housing is made of plastic and can be supplied in one of the following colors: orange, black, gray, green, white or light blue. Dimensions thus constitute 140.2 x 72.4 x 8.8 mm and weighs in 146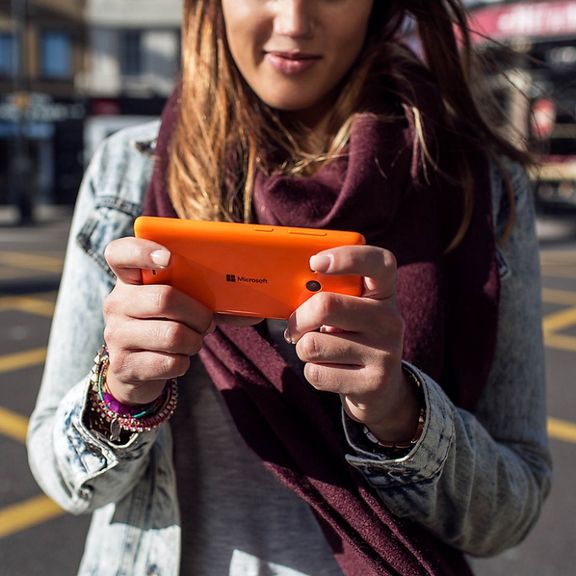 Microsoft also will try to attract buyers offer 5x5x5, which means not at all 5" + Microsoft Lumia 535, and five integrated services: Skype, Office, Cortana, OneDrive and OneNote. The proposal, to be honest, a little strange, because all of this, except for Cortana, is available on all platforms.
As for accessibility, in terms of price Microsoft Lumia 535 promises to be a very attractive option. Will be available as a version with a SIM card, and two, it's all starting from $ 130 excluding tax. Apparently, it is necessary to focus on about $ 150 to come and collect from store shelves. Should start spreading in November in the Asian markets, after which the Lumia 535 should hit the stores in Russia and Middle East countries.
In the line of Lumia novelty takes place just above the Lumia 530, which starts at $ 114, but it is pretty much behind on the specifications of Microsoft Lumia 535.
Read another very interesting article about alternative energy of the Sun, water and air.