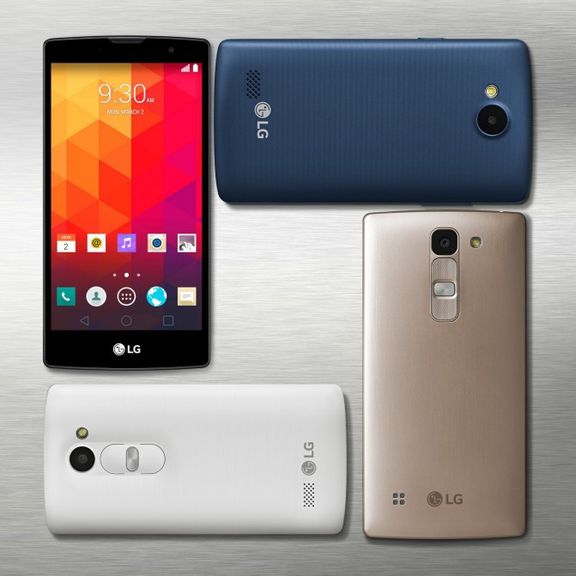 Need more smartphones! And it's better at this price that you can buy, not just admire. Puzzled by this problem, LG has decided to launch four new models at once mid-market, which will cover all tastes and needs of the user.
Acquainted with the devices can be had during the MWC 2015 in Barcelona. From left to right are shown LG Joy, LG Leon, LG Spirit and LG Magna. One interesting feature of these devices have. They will be released in the 3G-version and LTE. The first of the second will be different even look: 4G model will have a metal lid, in a less advanced – plastic. A kind of knight's move. Do you want higher speed? Pay for metal! Depending on the development of communications each market will be supplied by different models. Hopefully now something to Ukraine will be delivered even plastic.
LG Reveals Four Mid-Range Smartphones 2015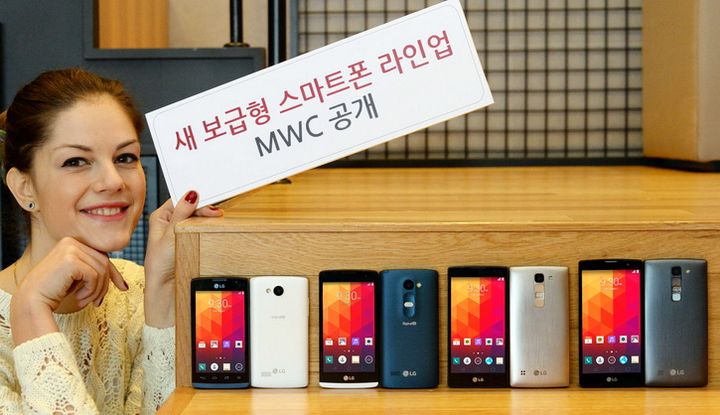 Four smartphone with diagonals for every taste: 4, 4.5, 4.7 and 5 inches, with a 4-core processor, clocked at 1.2 GHz, 1 GB of RAM, 8 GB of user and all running Android 5.0. "Flagship" of this line can be considered as a five-inch pipe under the name Magna with battery 2540 mAh and front camera as much as 5 megapixel and 4.7-inch Spirit, with its density of 312 ppi, while battery (2100 mAh) and camera (main 8 or 5 MP front and 1 MP) clearly losing the first one. Youngest model LG Joy released in two versions. Diagonal 4-inch, 800 x 480, but it will be a version with 1 GB of RAM and 4 GB of built-in, and the second – with 1 GB of RAM and 8 GB of ROM, depending on the market supply.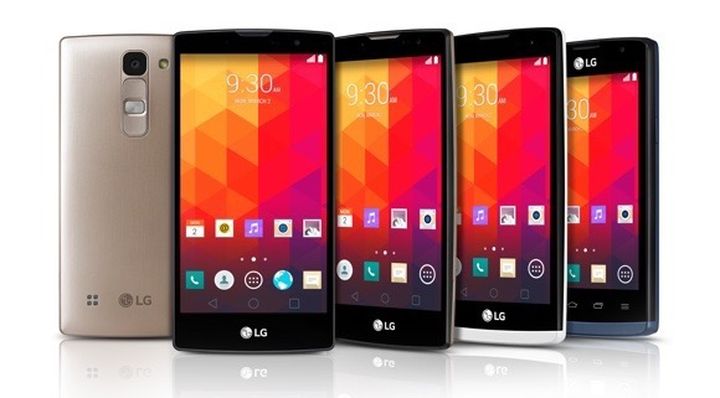 So you do not get confused in the characteristics in such a huge number of smartphones in the same news, here's a useful label immediately.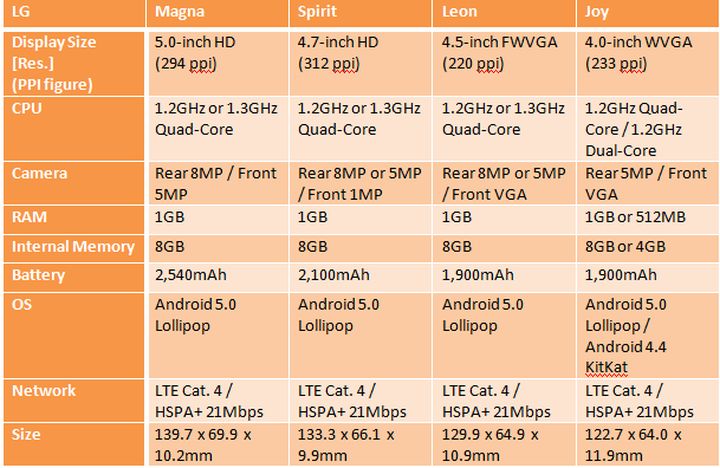 Despite the fact that the three devices front camera purely nominal, all smartphones support the Gesture Shot, when you squeeze the palm into a fist and start a three-second countdown before shooting self. At the same time, LG increased distance gesture recognition to 1.5 meters for the owners of Self Stick / Monopod / sticks. In case, if you are a winner in life, and this accessory you can not sync via Bluetooth. Promise to support and other "premium features" of the more advanced devices. I hope that they will have an IR port is a distinct advantage of the company's vehicles.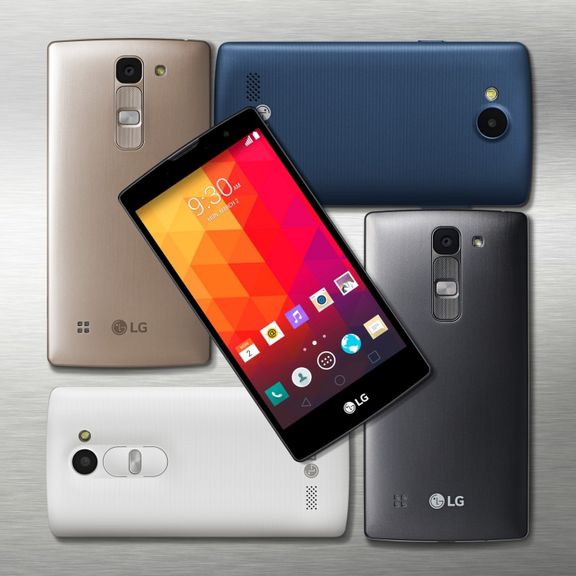 In the sale of all four smartphone will arrive next week, but so far the exact price is unknown. Promise to make it available, but it is too vague statement.
Source: Techcrunch
Read another very interesting article about alternative energy of the Sun, water and air.