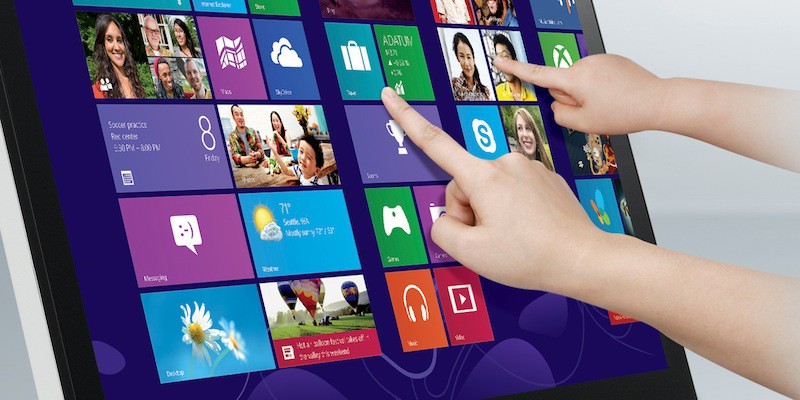 Company LG Electronics (LG) today announced the launch of IPS- monitor ET63 Touch 10. Monitor with a 23 -inch touchscreen IPS-screen capacitive recognition technology and up to 10 finger touches at the same time, it is compatible with the operating system Windows 8 and equipped with an ergonomic stand.
ET63 IPS Touch10 provides a comfortable fit with a monitor because of the excellent features a touch screen, as well as the practical and ergonomic design," – said Hyoung-sei Park ( Park Hyun – this ) , Head of IT-products company LG Electronics. – " The ability to recognize up to 10 simultaneous touch provides incredibly accurate control in Windows 8. Convenient stand allows you to enjoy all the features of the touch control with maximum comfort.
IPS- Monitor LG Touch10 technology opens up a world of new interactive features, providing the ability to use all ten fingers simultaneously. The adjustable stand that allows tilt the 23 -inch screen in the range of 15 to 55 degrees, you can quickly change the position of the monitor ET63 depending on the application. This means that the user can adjust the monitor's angle for the best possible comfort, whether it's using the virtual keyboard in interactive games or drawing on the screen with your finger or stylus. This easy to use product is equipped with multiple interfaces to connect to other devices , including HDMI and USB.
The monitor is used ET63 IPS- matrix with a resolution of the latest generation of Full HD ( 1920 x 1080) to ensure superb image quality with rich, natural colors and excellent contrast ratio. LG IPS- matrix minimizes image blur fast-moving objects, and can boast a very wide viewing angle.
Read another very interesting article about alternative energy of the Sun, water and air.