Knife Kershaw has recently released a brand new series of folding pocket knife under the trade name Launch. And knives complemented mechanism automatically extracting blade. In total, the new series of knives are three models – Launch 1, Launch 2 Launch 3. Knives and share common design features, are made of the same materials. But have different dimensions, the shape of the blade and the handle. Let's look more closely at the blades.
All blades are made exclusively Series Kershaw Launch in the United States. To create a powder steel blade used brand CPM 154. The manufacturer stated hardness in the range 59-61 HRC. Completely black handle all the knives form two smooth plates of anodized aluminum. And the three bolts are fixed, including a large axle bolt for Torx.
Features of Kershaw Launch


The total length of the open model of Kershaw Launch 1 of 203 mm in a closed form is not more than 117 mm, blade length 86 mm. The total weight of the knife at 114 grams. Kershaw Launch Model 2 reaches 197 mm in length in expanded form and 114 mm in a closed, blade length of 83 mm. The weight of the second pattern is not more than 98 grams. Knife Kershaw Launch 3 characterized in length 198 mm in the expanded form and not more than 112 mm in a closed, the length of the blade 86 mm. And the total weight of only 98 grams.
Conclusion of Kershaw Launch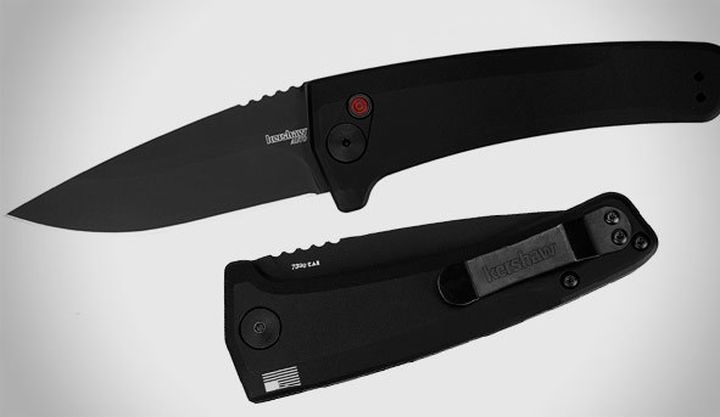 The new series of folding pocket knives Kershaw Launch has already begun to arrive in stores of authorized dealers. The recommended value is in the range of 160, 140 and $ 160, respectively. The stores through a network of dealers and amazon price Knives below 30-40% of the recommended.
Source: Kershaw
Read another very interesting article about alternative energy of the Sun, water and air.