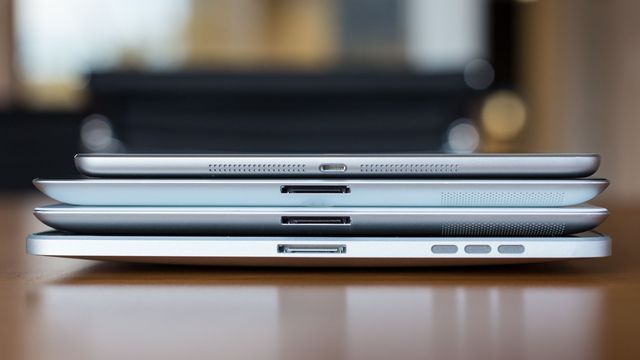 Yesterday authoritative, Gartner has published the results of his new study of the global tablet market. Despite the rapid decline in its share , iPad has once again become the best selling tablet, and its sales have surpassed the total number of devices sold four nearest pursuers in the role that made ​​Samsung, Asus, Amazon and Lenovo.
According to experts, in the past year, Apple managed to sell 70.4 million iPad against 61.5 million a year earlier. At the same time the largest manufacturers of Android-plates joint efforts could only ship 64 million devices. In addition, the share of iPad decreased from 52.8% in 2012 to 36% last year. 

How is it that Apple sells more tablets, but at the same time losing market share? First, the same Samsung does not stand still and different incredible sales growth, which in 2013 were almost five times higher. Also, pay attention to the sixth place ranking, where the so-called "other" manufacturers tablets. This little-known companies that nonetheless manage to hold it all together almost a third of the world market.
Also do not forget that Apple focuses not on the whole market, but mostly only on the premium segment. Compared with counterparts on Android iPad mini in no way be called a budget. And in Cupertino themselves are well aware that in the emerging areas they still do nothing.
Whatever it was, the demand for iPad and thinks decrease. In December, Apple felt the boom in sales of their tablets due to the Christmas holidays, in the fourth quarter of last year, it became the most successful in the history of the company.
Of course, one iPad hard to compete with countless army of Android-plates , but until it does so quite successfully. As rightly said Tim Cook, Apple does not seek to increase its market share. She simply does not need. One need only look at the dynamics of the sales of the iPhone and iPad in recent years to see this.
Read another very interesting article about alternative energy of the Sun, water and air.