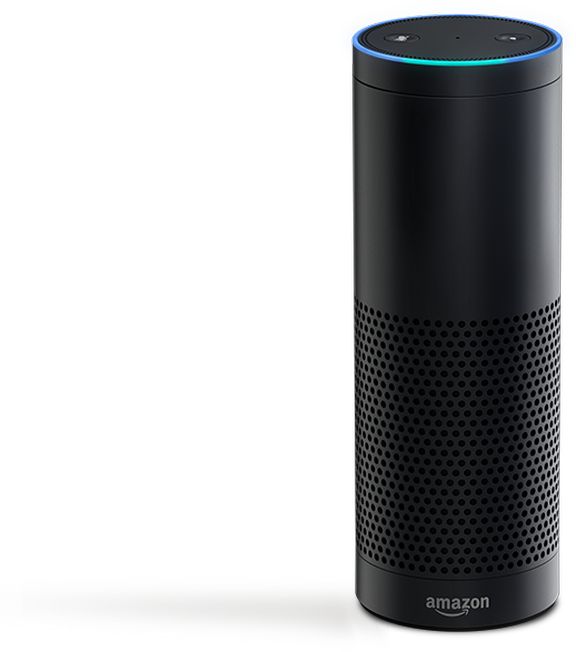 Voice assistants – a theme that is alive not only disturbs me. Every day things that can communicate with a human voice and understand their owners, is becoming more and more. We have compared them all together, show you the possibility of speaking Google Now, and were talking about a robot butler Cubic. Today on the site Amazon has information about the column assistant Amazon Echo.
The column entitled Amazon Echo will react code word or treatment. Call her by her name, which will ask themselves, and she will respond to you, because you listen assistant starts immediately after you say wake-word. The default name is Alex assistant or Amazon, but in the future it will be possible to change the name to any request. Echo is able to play music, answer questions, prompting the weather, the latest news report, and include tracks from the playlist. While all her conversational activities will be linked not only with the music, she can ask the same general questions, like Siri. And so, like a column has displays, it will respond to the voice. And if you sync it with your mobile device, it will put a reminder in the calendar, add items to lists or work in alarm. And she tells jokes. About the support of the language, by itself, yet the question.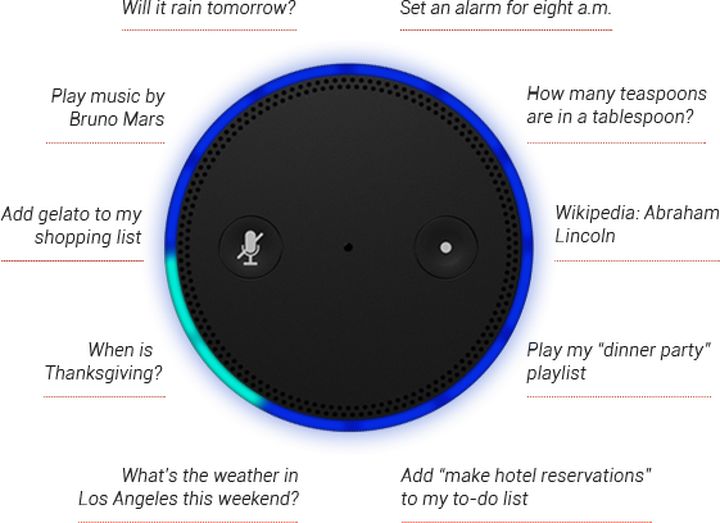 It is reported that she will hear you from every corner of the apartment and it does not need to raise your voice. All the matter in seven microphones hidden under the ring indication. And in a special technology which allows you to communicate with the technique with his usual volume. And thanks, column hear your question, even if at the same time it plays music.
Speakers that can speak – Amazon Echo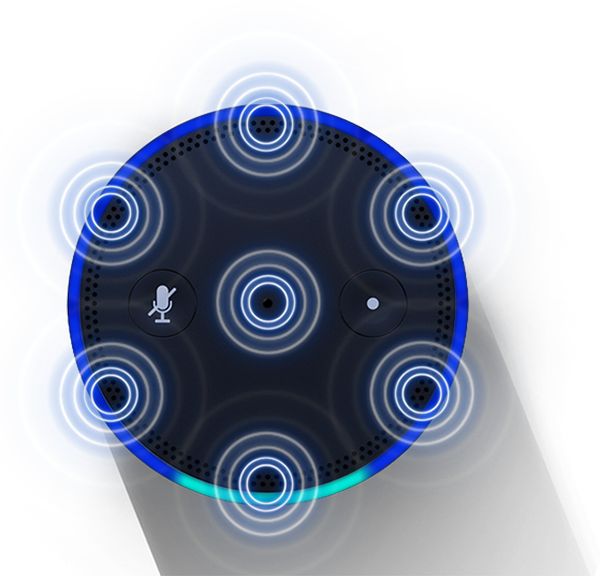 Due to the fact that "the brain" Amazon Echo is in the cloud and running on Amazon Web Services, assistant Alex self-learning. The more you communicate with her, the more she understands you. Ideally, I think, she will try to replace you Siri, knowing your speech turns, knowing your habits and schedule of the day. And then the big battle voice assistants.
The fact that the speaker will review your questions and Phrases to analyze your behavior – a bit scary and ominous. In general, this technique does not like paranoid.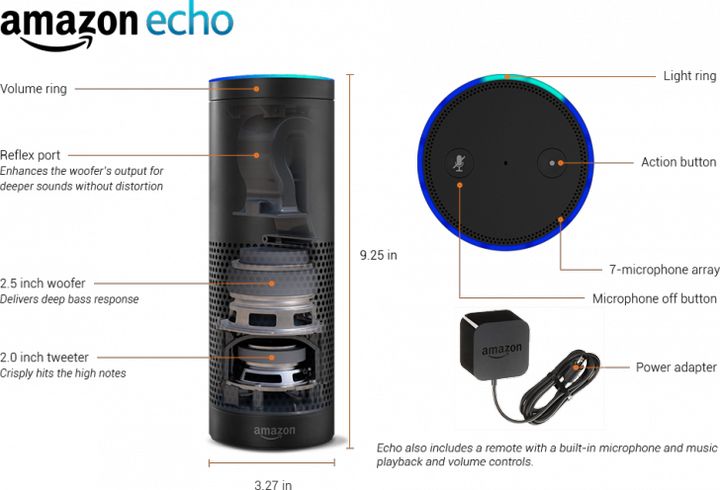 If you look at Amazon Echo as a column, it is a black cylinder with built-in dual speakers, directed downward, that reproduce the sound of 360 ° around the perimeter for a larger coverage area. Column received modules Wi-Fi and Bluetooth. Echo provides a hands-free voice control applications Amazon Music, Prime Music, iHeartRadio, and TuneIn. In which case, you can turn off voice control and manage music with a special application that is available on the website Amazon.
With regard to purchases in the column until no free access. But you can request the store to buy it at a price of $ 199, and if you use a paid subscription Amazon Echo, then pre-order will be available to you for $ 99. But the quantity of the goods and the time of such promotional rates are limited. Buy a column without an invite (most likely) will not be possible.
Read another very interesting article about alternative energy of the Sun, water and air.