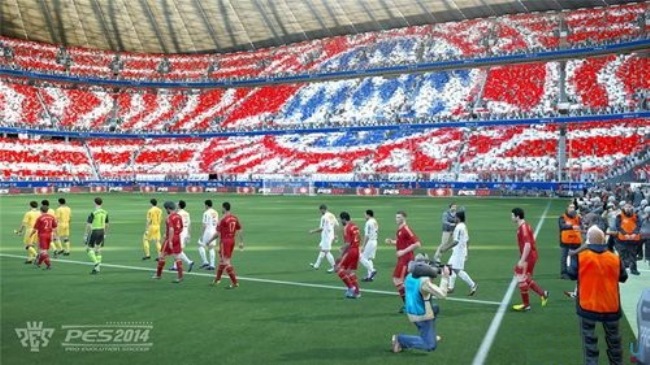 Representatives of the publisher Konami announced that the premiere of the football simulator PES 2014 will be held September 24, 2013 in the Americas. Release date in Europe was not specified, but most of all, in the Old World game will be a few days after the premiere overseas. In the announcement said the versions of the project for the PS3 and Xbox 360, PC and PSP-options are not mentioned.
For the development of Pro Evolution Soccer 2014 FOX Engine uses engine from the studio Kojima Productions – authors of a series of Metal Gear. On the engine is also developing a stealth action game Metal Gear Solid 5: The Phantom Pain. The technology will allow realistically capture the atmosphere of football. Developers polish to shine some aspects of the project will make the players more realistic model, detail the lawn and planted on the virtual podium by thousands of fans.
The official website of Konami also there is evidence that the final competition PES World Finals will be held in Dubai from 26 to 28 September 2013. The winner will go home with € 10 million, and the winner of two places rich from € 5 million
In the advertising campaign publisher Konami PES 2014 places great emphasis on the technological possibilities of the project.
Read another very interesting article about alternative energy of the Sun, water and air.