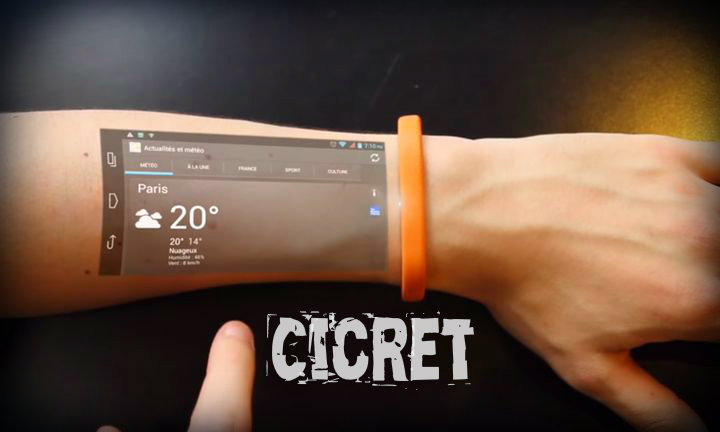 With each passing day the number of portable devices increases, consumers are increasingly in need of such solutions manufacturers. Small companies understand this trend and are looking for the right moment to present their new devices to obtain financing for the development. One such project is the bracelet from Cicret.
Cicret – company consisting of five members, of which four are the founders. It has set itself ambitious goals and no less ambitious requirements for consumers. Company name gives us to understand what will be based on its core products – Cicret pronounced the same as the word Secret that is meant to protect the data. In addition to developing bracelet, Cicret is working on messenger with advanced protection, and if the fund-raising campaign to gather funds in the amount of 300 thousand euros, they will release your application. Moreover, if the users will donate 700,000 euros, Cicret finished work on the first prototype of the bracelet, but it is unknown bracelet will go into production or not. You can just say that this is a failed project – most of these ctartapov demonstrate to the public the products that already have a prototype or at least complete its development, and from consumers only require pre-order their products, but not in this case. I wonder how many will require makers for pre-order the device and what will be the plank, reaching that developers will start mass production? Comrades of Cicret wrong in such a high popularity of the project.
Bracelet Cicret turn his hand to Android-smartphone
However, the project is quite interesting. The bracelet is very similar to the Jawbone UP, the side he has a small projector that projects the image onto your hand next to it there are 8 proximity sensors, which are responsible for clicking on the picture. For example, if one of the sensors has not reached its end point, and the connection was lost, he served signal and it calculates the distance to the cliff, and is determined by the position of your clicking on the picture.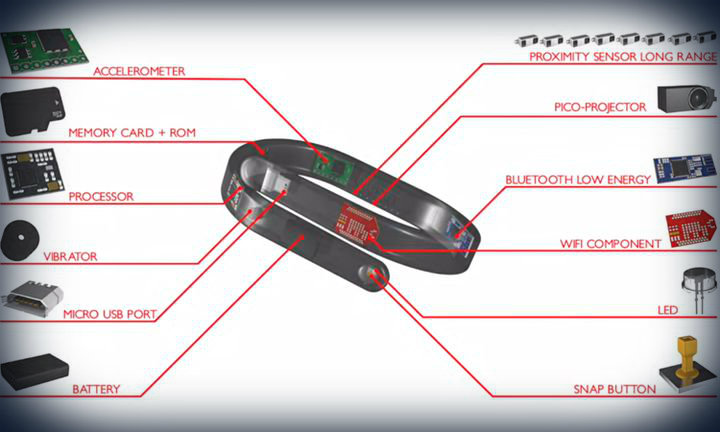 Among other features worth noting the presence of the accelerometer, memory card, memory (amount unknown), processor (model unknown, the project is at a very early stage of development), vibrating motor, Micro-USB, battery, 8 proximity sensors, projector, Bluetooth, Wi-Fi-module and LED-indicator.
Read another very interesting article about alternative energy of the Sun, water and air.