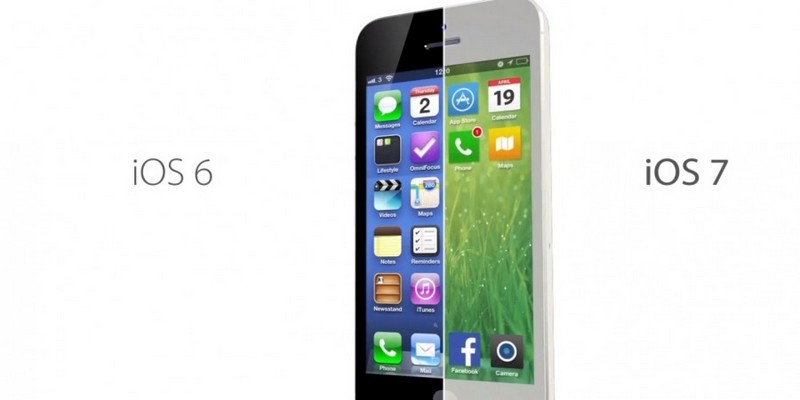 iOS 7 – is the most significant change in the iOS ecosystem over the past 5 years. Each new version of the operating system is announced a huge number of different innovations, and to correct deficiencies sometimes number in the hundreds. And unlike the design, functionality , "seven" is not going to get easier.
Just want to warn owners of Android- devices and people used to "pump" their iGadzhetov with tweaks from Cydia: this article can be described as "features" that you use for a long time. Take for granted the fact that iOS has officially they appeared just now.
In FaceTime can now make audio calls.

The "Do Not Disturb": the phone automatically switches to silent mode at a specified time. A wide range of settings.

Ability to close multiple applications in one motion .

" Blacklist " . Blocks all incoming calls and text messages from the contact.

In Settings you can now see how much traffic does a particular application, and forbid him to connect to the network (Settings – Cellular – Scroll down).

Semi-Burst Mode in the camera, which allows you to take 3 pictures per second on the iPhone 5, and 10 images per second on iPhone 5S. Also, there are modes of square photos and panoramas . I talked about the 9 different filters to images?

Applications may be updated in the background. Convenient because it does not require constant user interaction, but may consume traffic, and can quickly drain the battery .

Ability to approach ( zoomed ) picture while shooting video .

The ability to download via LTE applications of up to 100 MB.

Ability to select " pedestrian " in Apple Map by default.

Ability to send video via Photo Stream.

An infinite number of tabs in Safari + omnibox . Parental Control List to read and an improved exchange links attached.

Auto-update app via AppStore.

iTunes Radio. No comments yet.

In iMessage you can now see how many sent or received by post a message swipe left or right.

Swipe left to the center of the screen will take you back to the screen . Works in iMessage, Notes, Settings , and many other applications. But swipe up on the notification that appears at the top of the screen, make it disappear. On the contrary, svaypnuv down brings you straight to the Notification Center .

Proactive protection against theft iGadzhetov running on iOS 7. You can not activate the device, even after a hard reset .

Siri got different voices …

… and now can control the settings of Wi-Fi, Bluetooth and others. Incidentally, the Russian language has not appeared .

In Compass appeared Level. A very useful application in the farm. Work if the unit without the cover .

Making your text, you can choose the most convenient for each user. In the settings will appear select "Bold text", you can also select the font size.

ITunes gift cards can be scanned using standard cameras.

In the folder you can now put an infinite number of icons. Kiosk can also throw in a folder. Yes, you were waiting for this.

If you're using iMessage for scheduling or planning events , you can now click on the time, date or location and add the event to your calendar.

After a few days of using iOS learn your favorite places and will be able to predict the approximate time or en route to your destination. Requires enabled navigation.
Refer to the video , which shows in detail how to activate a particular function.
Not all features are supported by earlier versions of gadgets, for example, semi-burst mode may not work in the iPhone 4 and iPad 2.
Read another very interesting article about alternative energy of the Sun, water and air.