"Touch surgery" – the name of the application for the surgery, which allows you to make the virtual surgery. Simulator is available for mobile devices on IOS and Android and has a three-year history that a team of developers in London decided that the institutionalized norm of 40 hours of operations is not enough.
Under the cut a bit of detail about Touch surgery

"Touch surgery" – was conceived in 2013 as a training simulator for surgeons with different experiences, and to date has received high evaluation of the medical community and major medical institutions, as well as support for the exchange of experience and information.
It is believed the creators, using software the surgeon can assess the pre-operative time, the complexity and the potential risks that may arise in the process, before the "cut in the living," and today this possibility remote does not offer any services.
The use of "Touch surgery" is simple: after the registration and the "calibration" with the indication of areas of interest, the surgeon begins the practice, during which the service can count the number of errors and, if necessary, in case of doubt, to give "tips" or expert advice. The system is updated tips and "case studies" of medical practitioners all over the world!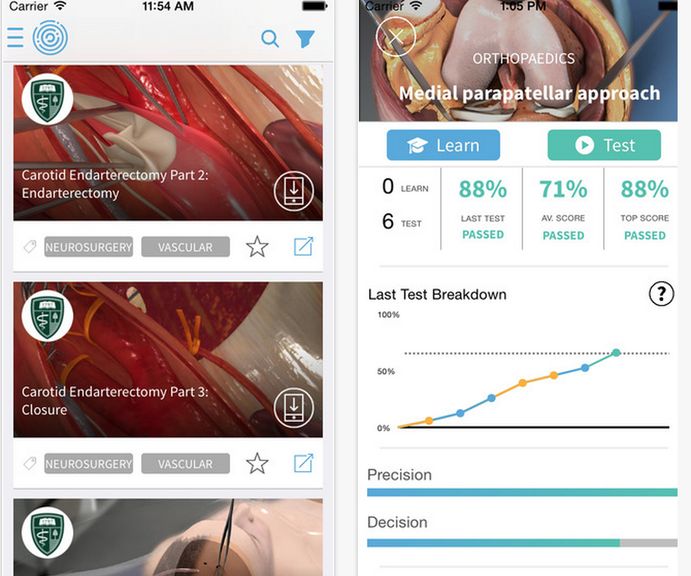 The list of operations is also duplicated on the official website and in the teaser, you can find out what exactly the problem "will teach" during the assignment.
Page operations more describe the problem to be solved, with milestones, a brief motivation, indications for surgery, and in some cases the procedure if it is the author. Also provides a brief biography of the author, medical "case study."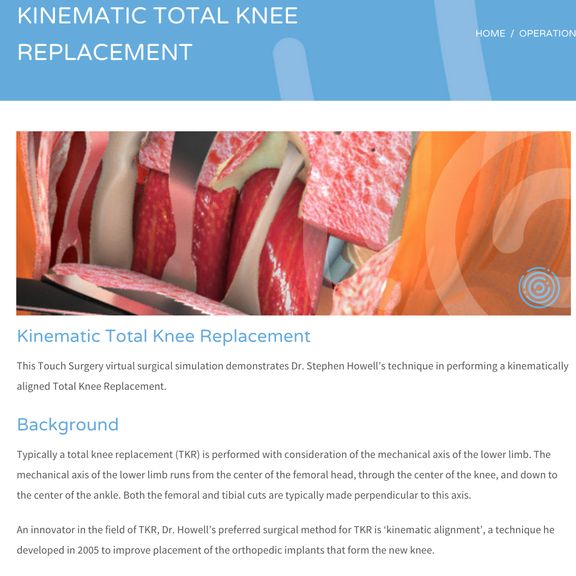 Despite the fact that the application, it is necessary to add that this is not the only software for the surgery, which is today, and many are familiar with, such as "Diagnozaurus" answers to questions, videos and text, a subscription to the desired article, and so on. n. Or PreOpEval, which helps to plan the operation and speed up the process, taking into account the patient's history. Widely known Atlas surgeries available on IOS and Android.
Source: TouchSurgery
Read another very interesting article about alternative energy of the Sun, water and air.