You may ask – why do I need to emulate Android mobile operating system on the computer, if I am not a developer? One big reason – a lot of applications and games that are not available for Windows, Linux or OS X.
What should I do, if I want to play Clash of Clans on computer or download high-quality photos from Instagram with PC? Of course, it is necessary to use Android emulators. The best of them are presented in this article.
1. Bluestacks – all in one
Bluestacks is one of the most popular and fastest growing Android emulator for Windows and OS X.
After the release of the Second Version of emulator, developers have begun to position Bluestacks more like the ability to play Android games and added a few useful features.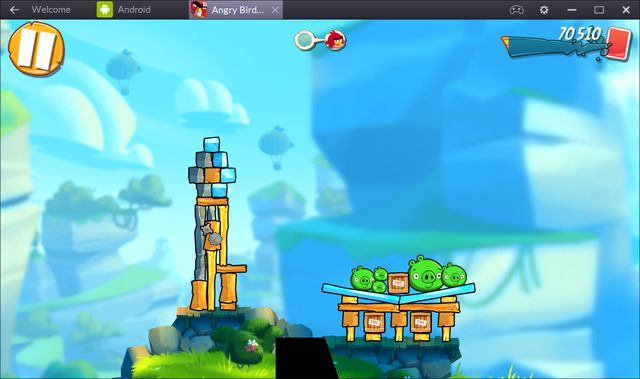 Bluestacks compatibles with the most games and apps. It should be noted that all games and applications are optimized, ie they will be sure to work on your computer. Bluestacks has all emulator functions: changing the screen orientation, imitation Shake, create screenshots, GPS emulation, easy to work with files – a drag and drop from Windows Explorer or Finder OS X, copy/paste, as well as volume control.
2. Nox App Player – a comfortable and functional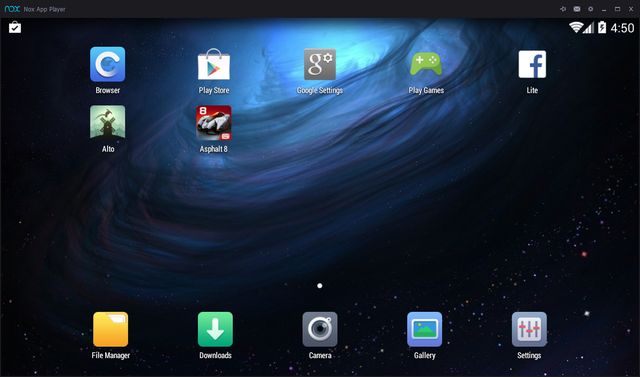 Nox App Player is a more minimalist, convenient and functional solution. Compared with the same Bluestacks, Nox has not cumbersome menu with the recommendations of various synchronization with its own account and other functionality that will be superfluous for most users.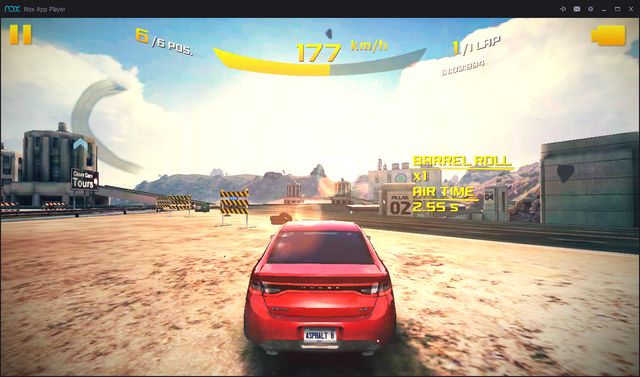 When you start Nox App Player you see usual Android operating table with the side panel where located button of fast functions, as well as the usual "Home", "Back" and "Recent". The developers decided to remove the lower bar and control buttons to save space.
3. Genymotion – Developers
Genymotion is emulator that designed specifically for developers of games and applications, but common people also can use it. Unlike the previous two emulators, Genymotion is available on three popular desktop platforms – Windows, OS X and Linux.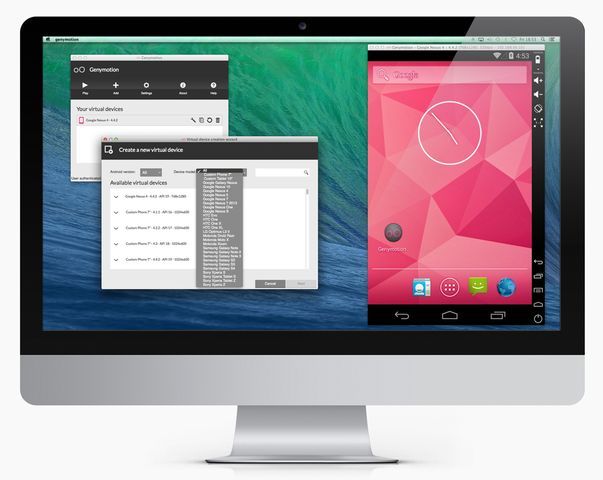 Genymotion is an alternative to the built-in Android SDK emulator and it has templates of different Android devices – from the Nexus range of smartphones and tablets to some unknown devices.
For ordinary users, who would like to play and take advantage of mobile applications on the computer, Genymotion is not very good, but for geeks – completely.
4. MEMU – for games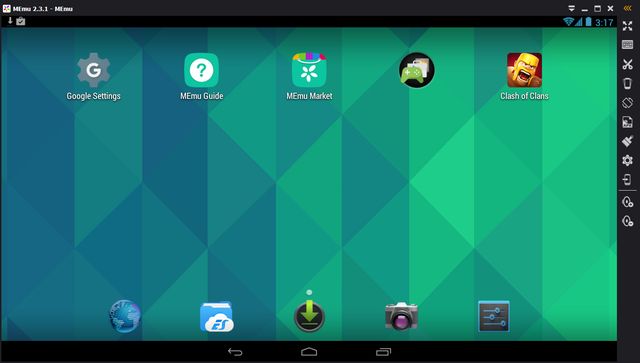 MEmu is another emulator, focused mainly on mobile games. Here, for them, a special layout of the keys on the keyboard and even gamepad. For example, on-screen buttons can be tied on the keyboard. Such features are often lacking in the same Bluestacks, which is also positioned as a mobile game for the PC platform.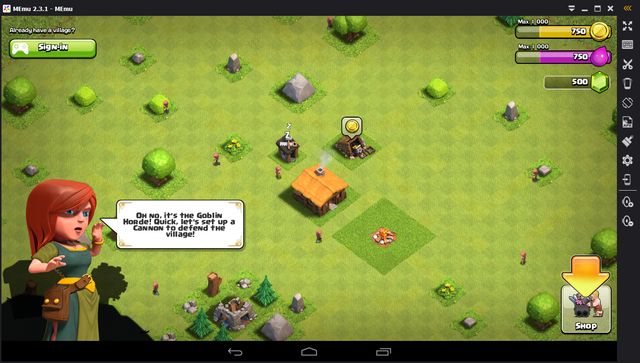 In the rest MEmu is a standard emulator with a good set of features.
5. Andy
Andy is a good emulator that does not particularly differ from the same MEmu. Andy is not the best emulator for games – many titles are not compatible with this emulator. Sometimes Andy just crash when running some games with powerful 3D-graphics.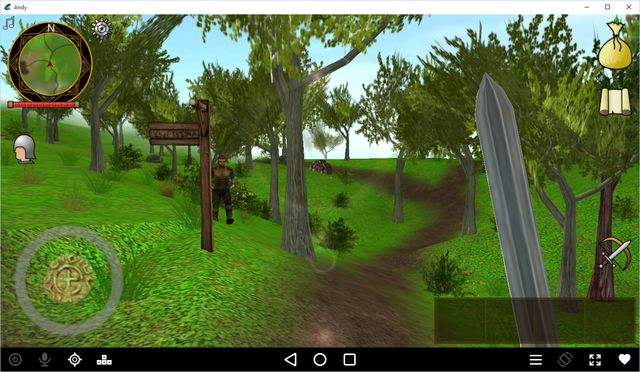 In addition, Andy is one of the few emulators with advertisements.
Also, you may like:
Droid4X – quite functional and interesting emulator. It can be used in tandem with the controller app for your smartphone or tablet.
DUOS – emulator of the famous American Megatrends company. It only works in full screen mode and has limited functionality.
Windroy – lightweight emulator which is based on Windows kernel.
And you should pay attention to Android x86 – port mobile operating system for computers. On the basis of this port created Remix OS 2.0 – Android desktop with a Windows interface.
Read another very interesting article about alternative energy of the Sun, water and air.