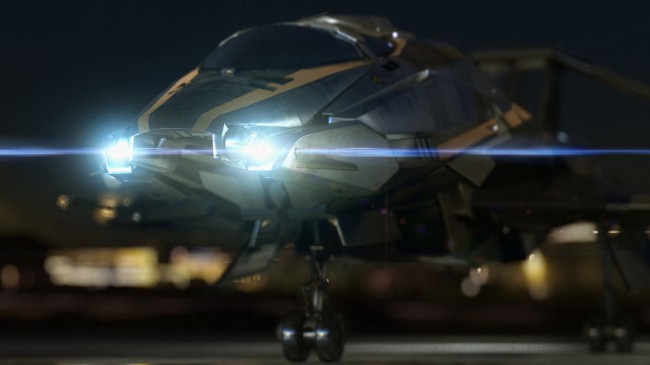 Space simulator Star Citizen managed to collect more than $ 35 million, which is a new record not only for the creators of the project, but in general kraudfandinga.
Collecting funds for the ambitious project of Chris Roberts began in October 2012 and the level of $ 30 million he overcame less than a month ago .
Recall that overcoming the barrier of $ 29 million marked the emergence of an additional single-player content in the offline campaign Squadron 42. Now the creators have promised to include in the game small armored ship Drake Herald, which is designed for the safe transport of information from one place to another. Notes that the main features of the ship are the backup power system, a powerful engine, the electromagnetic shield, software for data encryption and data transmission equipment over long distances.
As before, Chris Roberts did not intend to stop there and after overcoming the milestone of $ 37 million, he promises to add to the game so-called "stellar graveyard", located in the heart of the star system Tanga, which in turn lies in an unusual rectangular planetary nebula. According to preliminary data, in this system will be two dead planet, devoid of atmosphere.
It is also worth noting that last week Chris Roberts said the decision to postpone the start of several months of closed testing regime Dogfighting Mode due to that due to the influx of users need a more robust server side. At the same time, Mr. Roberts assured that this delay is not in any way affect the timing of release of the final version. Recall output the final version of Star Citizen in 2015.
Read another very interesting article about alternative energy of the Sun, water and air.